Travel Rome: Five Drinks You'll Want to Try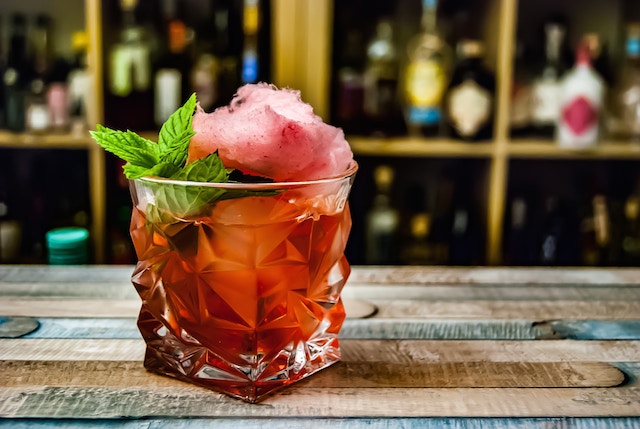 In the months leading up to my trip to Rome — amidst discussions of the art, food, and culture that the city has to offer—there seemed to be one topic that always came up in conversations between myself and other members of my travel seminar. Drinking. I'll admit it; I am a typical college student who was thrilled at the idea of being able to drink legally while abroad.
But I vividly recall sitting down to eat dinner on my first night in Rome and being completely clueless as to what to order with my meal. (It didn't help that no one knew how to translate the drink menu either.) If you're going to Rome and think you might find yourself in a similar situation, here are five drinks that are sure to give you a taste of Italy.
Travel Rome: Five Drinks You'll Want to Try
1. Vino Rosso
Red wine is the ideal drink to order if you're out to a casual dinner with a large group of people. If you and your traveling companions are on a budget and feel hesitant about splurging on a more expensive bottle, a liter of the house red at most trattorias will usually only cost about 5-8 euros. At most.
You'll get it in a large pitcher along with a stack of glasses for sharing. It probably won't be the best wine you've ever had, but it will definitely taste alright with a steaming dish of fettucine with porcini mushrooms or a mushroom pizza.
2. Prosecco
Prosecco is an Italian sparkling white wine very similar to champagne. Served chilled, its delicate, sweet flavor makes it the perfect pairing to desserts and cheeses. It tastes great after a long day of sightseeing. If you're visiting Italy during the summer months, you might even consider ordering this light, crisp wine as a refreshing addition to your lunch!
Here's a tip: If you go out to eat at a more upscale restaurant, there's a chance you might get to sample it for free. One restaurant that offers a taste of Prosecco with dinner is Taberna de Gracchi, an old-fashioned trattoria near the Vatican.
3. Bellini
A bellini is a distinctively pink drink made from a blend of prosecco, peach juice, and a dash of maraschino cherry juice. If you're out for drinks and unsure of what to order, you can always fall back on this classic Italian cocktail. It's basically Italy's equivalent of a rum and coke or a screwdriver. I tried my first Bellini at Gourmet—a cozy but stylish café in the Prati district of Rome.
An adorable coffee shop by day and hip bar by night, Gourmet became my go-to location for morning cappuccinos and nightcaps alike. It's impossible not to feel classy standing in this cafe. Especially if you're sipping a sparkling pink cocktail garnished with a fresh cherry. Make sure to order it with their fantastic tiramisu for the perfect after-dinner treat.
Travel Rome: Five Drinks You'll Want to Try in Rome
4. Limoncello
Limoncello is an Italian liqueur made from pure alcohol, lemon zest, water, and sugar. Despite the fact that it is lemon-flavored, this bright yellow drink is definitely more sweet than sour. In Italy, a shot of limoncello is traditionally served after dinner. It's served as a digestivo (to aid in the digestion of a meal). Whereas a glass of red wine is usually served before a meal as an aperitif (appetite stimulant).
Be warned however, the sweetness of this liqueur masks its strength; I would recommend sipping it from the small glass it comes in rather than downing it all in one gulp. An embarrassing side note: the first time I went to a bar in Rome with some friends, we tried to order limoncello and somehow ended up with lemon soda. Luckily the bartender felt bad about his mistake and put a shot of limoncello in each of our drinks. It actually ended up tasting pretty good!
5. Grappa
Grappa, which is made from the remains of grapes after they have been pressed for wine, is another well-known Italian after-dinner drink. I was first exposed to this drink during a group dinner to Al Pompiere. Al Pompiere is a fantastic restaurant choice. For those of you seeking out more authentic, less-touristy dining options. After one of our professors politely declined to order a shot of limoncello with us, some members of my travel seminar and I took the liberty of discreetly ordering him his preferred digestivo: grappa.
Though he was definitely touched by the arrival of the chilled liqueur in its tall-stemmed glass, to someone with a inclination for drinks that taste more like a dessert than alcohol (cough, cough), it tasted a little gross. I'm glad I stuck with limoncello to help me digest all of those huge meals.
Travel Rome: Five Drinks You'll Want to Try
Related Reading
5 Things You Need to Survive in Rome
Have you traveled to Rome, Italy? What were your impressions? Email us at [email protected] for information about sharing your experience and advice with the Pink Pangea community. We can't wait to hear from you.
Travel Rome: Five Drinks You'll Want to Try in Rome top photo credit: unsplash