A Guide to Preparing for Long Term Travel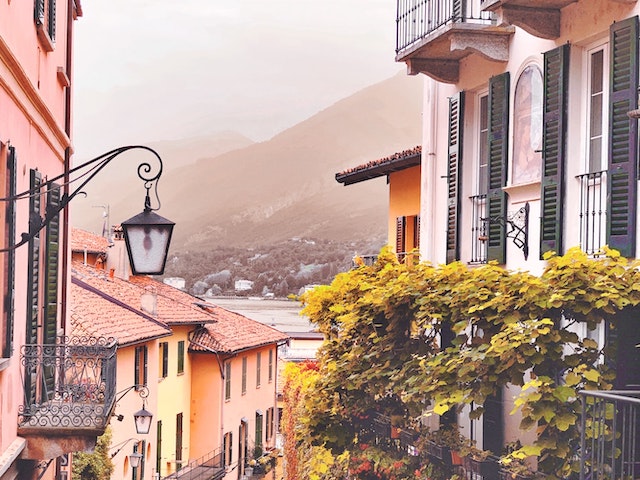 Someone once asked me when my first "travel bug" memory was. I was 6 years old and was begging my father to let me come to Italy with him for a work trip. He always brought back the most beautiful gifts and talked so fondly of his travels. I ached to go with him and experience the same thing. He promised me he would bring me one day… and he did! For my high school graduation, we went to Italy for 2 and half weeks. He shared his love of travel with me and I've wanted to experience more and more of the world ever since.
My ache to travel only continued as I ventured into the real-ish world of college. Each spring break I would go somewhere fun and new, but I didn't have the desire to study abroad. It's not that I didn't want to live in another country, but at the time I couldn't give up my precious nights at our college bar, or lazy Sundays with my girlfriends. College was only 4 shorts years and I would have the rest of my life to travel, right?
Travel yes, but truly explore and immerse yourself in another country? No. I didn't realize that I would regret and yearn for that experience. I thought working a 9-5 job at a large company would make me feel special. Accomplished. Happy. At the very least, content.
This trip is meant to renew my curiosity, creativity and inspiration that I lost somewhere along the way these past 4 years.
Four years later, here I am. What I found is that my job and life is generally good, but there is a hole in my heart that even wonderful, 10-day vacations cannot fill. I needed to make a change. I needed to experience real, wandering, free-spirited travel. Planned, of course, but not too much. This trip is meant to renew my curiosity, creativity and inspiration that I lost somewhere along the way these past 4 years. For that reason, I am going to be prepared but I will also be open. Open to change in plans and delayed flights, new people, places and experiences.
So I am taking the plunge this time – a much more uncertain plunge than studying abroad. I've decided to sell everything, leave my job, and explore the unknown. My decision has been a difficult one, but a long time coming. I started looking at my options in November. Scouring blogs and Pinterest to figure out how people did this. I found out about working holiday visas, teaching English, volunteering abroad, and much more. After months of research and deliberation, I finally decided to not limit myself to one place or one period of time. I would leave my job at the end of May and begin my journey in June.
A Guide to Preparing for Long Term Travel
My plan is to begin in Rishikesh, India at the Vinyasa Yoga School for a 200-hour yoga teacher training retreat. I will be there for a little over a month. From there I will make my way to Bali. I plan to spend 3-4 weeks there by myself. I'll move on to Australia to stay with a friend. New Zealand is on the list as well! Planning a trip, an adventure, like this takes a ton of planning. No matter how unplanned I want it to be there are still some essentials to undertaking this journey.
There are 4 main areas to focus on when planning a trip like this:
Route and Visas
Health and safety
Flights and Accommodations
Budget and financing
Route and Visas
Originally my route was very ambitious. I wanted to explore India, Thailand, Cambodia, Vietnam, Bali, Australia and New Zealand. That is pretty aggressive considering my savings and budget are going to get me about three months of travel. I had some decisions to make. What do I cut out? I obviously couldn't cut out India because that's where the yoga retreat is. Australia is where my friend is and I really want to see her! I have a family friend from New Zealand and he offered his family's contact information to hopefully stay with them. That left me with Thailand, Cambodia, Vietnam and Bali. I finally decided on Bali because I have been obsessed with going there ever since I read Eat, Pray, Love and the Thailand/Cambodia/Vietnam makes a really nice backpacking trip in itself. I'll save that for later!
My list was narrowed down, so it was time to figure out the sights I want to see and cities I want to travel to. I've used a lot of different resources for this part of my research. The Blonde Abroad is very helpful. The writer, Kiersten, has been to 40 countries and counting. She provides practical advice on safety, destinations, what to see and do and has a fun, bright attitude in her writing. Nomadic Matt is another great site to check out. He has such a wealth of knowledge and experience! If you still haven't found what you need, there's always Pinterest. I scour Pinterest to find really anything I need to know about in travel and in life!
I'm still pretty open to what exactly I want to see in the places I am visiting, but some main attractions and cities are Kuta and Seminyak in Bali. I would love to learn to surf there! I would like to make it to Ubud and check out a class or two at the Yoga Barn. In Australia I would like to begin my journey in Cairns and backpack down the east coast. I found this backpacking route on Pinterest and will most likely follow a similar path.
A Guide to Preparing for Long Term Travel
A friend of mine recommended a good New Zealand route that would have me hitting Auckland, Rotorua, Wellington and Queenstown. As for the rest of the sites and places, I'll leave those up to advice I hear from other backpackers and research I am able to do along the way.
Many of the resources I mentioned also helped me to understand this whole visa situation you have to worry about when traveling for extended periods of time. The cost and complexity of visas definitely played into my destination decisions. For example, a visa to Vietnam is one that you must get before you leave. India is the same way if you are going to stay for more than 30 days.
Obtaining an Indian visa was one of the most confusing things I've ever done. I found out, once I got to the submission office, that they only offer 30-day and 10-year visas, so the $80 I paid for what I thought was a 3-month visa went toward a 10-year visa (only costing $120!). I wasn't able to only do the 30-day one because my yoga retreat is 32 days. To obtain an Indian visa, you must:
Visit the CKGS website.
Apply at the actual government of India's website.
Make sure you gather all the documents that CKGS requires.
I live in Chicago, so thankfully I was able to go straight to the "jurisdiction" and set up a walk-in appointment to submit my documents. If you are not within commuting distance to an office, then you have to mail/FedEx your documents.
Wait patiently and anxiously for your passport to get back and hopefully you will find a visa in the passport! Yes, it's actually pasted in the passport. Crazy!
Health and Safety
This is a big one for me, because come May 29th I will not have any health insurance. I had to make sure I was prepared for the worst. I went to my doctor and she was able to get me up to date on all of my booster shots. She also gave me a Hepatitis A shot and a Typhoid oral vaccine. She advised me to visit a Travel Clinic to get my Japanese Encephalitis (for Bali you need this.. and just a heads up, it is $800!) and any other shots I should need. I would suggest getting a little medicine pack together as well – antibiotics, anti-diarrheal, malaria medication if needed, pain reliever, etc.
Safety is a high priority for me because I am traveling solo and unfortunately being female in this world is not always safe. The Blonde Abroad website helped again when thinking about safety.
I think the best thing to do is to be alert, trust your gut and take a deep breath. Avoiding or limiting alcohol intake is always smart. Be aware of your surroundings. I've heard these tidbits of advice over and over, but they really are necessary.
Flights and Accommodation
I considered purchasing a round-the-world ticket, but after working with a travel agent and looking at my options I realized that it would make more sense to buy separate flights on my own. The round the world ticket ended up being around $3,500 and my individual flights end up being about $1,000 less. It is a great option for those who are traveling to a lot of places for a longer timespan.
Flights are definitely a necessary expense and there is not much you can do to look for alternate options. However accommodation is an area where I look to save. Hostels, Couchsurfing and Airbnb are my main accommodation sources. I also have a few friends I might be able to stay with along the way – especially in Australia! I've never Couchsurfed before, but for free accommodation, I am willing to give it a try! Cutting down on this expense leaves more money in the budget for other fun things!
Budget and Financing
Assessing and creating my budget was one of the first things I did. I've always kept a budget and I stick to it fairly religiously so this wasn't anything new to me. I started with figuring out how much money I could put into savings each paycheck until my lease was up in June. I made my decision in March and had until June to save.
I cut my grocery budget in half, my "fun" budget virtually vanished, and I looked for anywhere else that I could cut and save. The next thing I did was figure out what I wanted to sell, for how much, and how much I thought I could get. I've since sold everything I own except for clothes, some kitchen utensils, and my bike. I didn't get as much as I was hoping, but I'll just have to work with what I have. This article was especially helpful and pointed me in the right direction for various destination-specific budget resources.
A Guide to Preparing for Long Term Travel
I already had some money in my savings and an extra paycheck, so my base of cash was much better than it normally would be. I'm not entirely sure how far I will get on the money I have, but I am hoping to figure out some various ways to make money while abroad. My main goal is to just get out there and see what happens! So many opportunities open when you let them open up to you. I am excited to see what the next chapter of my life holds!