5 Things You Need to Survive in Rome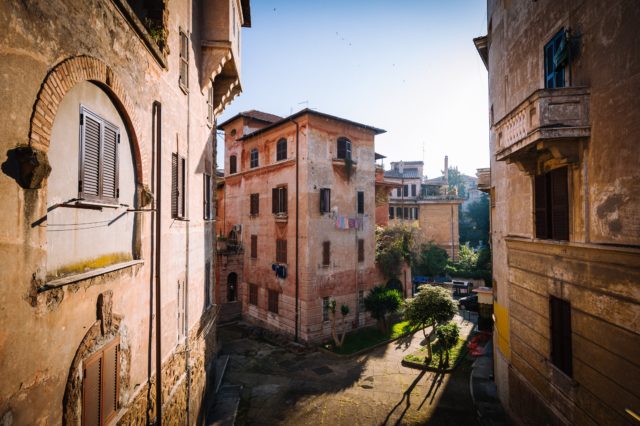 I arrived in Rome in June, during a week of tempestuous tropical storms. There were epic rains, thunder storms, lightening and dramatic winds. Yet it was still oppressively hot. When autumn began, it brought cooler nights and days. There were some brief storms, which were refreshing. Winter was a shock–with fog, few daylight hours, and the vicious chill of the evenings. With so many diverse seasons, it wasn't simple to pack for a trip to Rome. This survival guide should get you through any month you choose to travel to the Eternal City!
Rome Trip: 5 Things You Need to Survive in Rome
1. Eternal Bellissima
While holidaying in Rome, the easiest way to stand out as a tourist is to wear the jeans/t-shirt/trainers ensemble. When wearing trainers, Italians go all the way with the sporty look, pairing trainers with trackkies and a leather jacket. Otherwise, Italian women look much more put together, choosing smart, business causal items. Their hair is always perfect.
Do you want to blend in? Pack a survival, 'capsule' suitcase, which includes your best fitting dresses, trousers and shirts. Leggings are not usually worn except by younger Italians, and even then they are part of a 'rock'-edge style, which includes chunky boots and leather jackets.
In the summer, it is too hot to wear the same outfit two days in a row. In the winter, you will always need your coat, so maybe take two different options for the sake of keeping your photos interesting! Whatever is worn beneath the coat will only be viewed when you're indoors, so repeat outfits won't be so obvious.
2. Shoes of Steel
Good quality shoes are absolutely essential in Rome. During the summer, I went through four pairs of sandals in two weeks! Rome is filled with ancient cobblestone paved streets, and the best way to soak up the atmosphere is by walking, so shoes with solid soles are a must.
If you don't usually wear high heels, do not use your holiday to Rome as an opportunity to let your inner Sophia Loren shine. I've witnessed too many holiday-ruining high heels casualties.
Are you a confident heels wearer? When traversing over cobblestones, balance on your toes. Avoid getting your stilettos stuck between the stones. Otherwise, if flats are not an option, a wedge heel is the most reliable answer–the perfect combination of style and security.
3. Outerwear That's In
During the summer, I'm sure I never wore more than two articles of clothing–a skirt and shirt, shorts and a shirt, or a dress–at any time of day. This was true during September and October too, except at night when I would take a light scarf or wrap to drape over my shoulders. A pashmina was perfect for these temperate nights, and not too bulky to carry around in my handbag.
Once the cooler temperatures arrived, I watched as the streets filled with puffer jackets, of all colours, lengths and styles. The puffer jacket is not something I personally sport, however I do see the appeal. Because they're both lightweight and warm, Romans seem attached to this sensible outwear.
However, one of my favourite winter scenes in Rome is watching glamorous ladies of all ages, walking arm in arm, outdoing each other in their fur. In December and January, fur is everywhere–coats, gilets, hats, bags and boots. Faux fur is still a wise functional and sartorial choice, and the shopping opportunities for it in Italy are vast.
4. Be A Mad Hatter!
If there was ever a city that embraces hats, it is Rome! A helpless hat wearer myself, I love the glamour, in any season, of adding a bit of height and interest in the form of something outrageous on my head. During the summer, wide-brimmed, straw and floppy versions are wonderful for many reasons–and mostly to keep that beating sun from your face. When on the tourist paths, the floppy hat can be helpful to hide under whilst taking pictures. Most styles are easy to pack. Just roll them inside your suitcase or handbag, and then reshape them before hitting the streets.
In the cooler months, a hat can be a saviour in any circumstance. Beanies, of course, are a warm and easy-to-pack option, but maybe your style doesn't lend well to that slightly grungy look. I've seen some great examples of plastic style, including rainproof bucket hats and even some in the shape of fedoras, that can be rolled into the suitcase, and double as extra security if by chance you happen to be caught in a rainstorm without your umbrella.
5. Sea-Side Security
Do you intend to spend time by the sea? There is no one beach wear style that dominates, but Italians are still most definitely supporters of the bikini. Italian women of all shapes and sizes parade around the beach with confidence, so enjoy this freedom. A sarong or light kaftan can be worn while walking the shores or fetching a gelato. The general rule of thumb is that if you can still see the ocean, you can wear less.
If you need to take public transportation from the city to your beachside destination, do cover up a bit more. A light dress is totally acceptable, but flip flops will make you stand out as a tourist. Nice sandals that you remove at the sand are your best option, and generally better should you choose to have lunch or a drink post swim at the beachside bars and restaurants.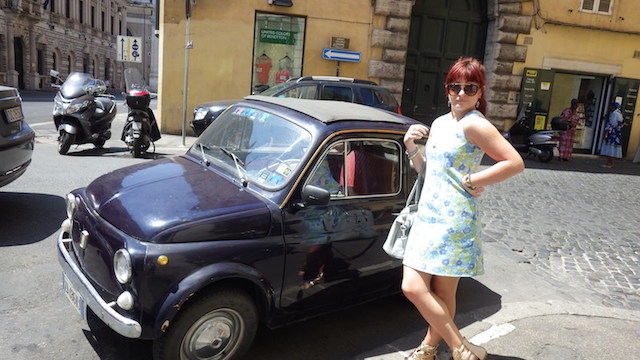 Rome Trip: 5 Things You Need to Survive in Rome
Related Reading
Have you traveled to Rome, Italy? How was your trip? Email us at [email protected] for information about sharing your experience and advice with the Pink Pangea community. We can't wait to hear from
5 Things You Need to Survive in Rome photo credits: Jade R and Unsplash.