China Travel: A Conversation with Lori Moore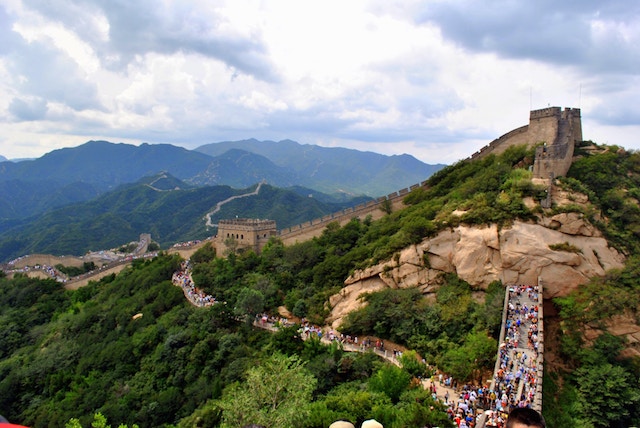 This month, we're interviewing women from all over the world and asking them about their experiences traveling to China. We had the privilege of speaking with Lori Moore about her experience traveling through the country. Here's a glimpse into our conversation.
China Travel Information: The Real Deal with Lori Moore
Tell us about yourself! What do you do when you're not traveling the world? Where do you live? What made you decide to go to your most recent destination?
Hi, I'm Lori A. Moore and I live in Louisville, Kentucky, with my husband and our adorable cat, Grady. One of the benefits of being a professor who teaches online courses is that I can work and travel at the same time. I've taught from cruise ships, from China, from Israel, and from dozens more of the 55+ countries I've visited.
In addition to being a professor, I'm an author. My fifth book is coming out soon and it's actually about my silly travel adventures —Oh Ship! Tales of a Cruising Chick and Other Travel Adventures.
How long did you go for? How did you spend your time?
My China travel experience was a 10-day trip that included airfare, hotels, most meals, and tours with an English-speaking guide. We spent time in Beijing, Shanghai, Xian, and Suzhou.
There were optional tours each day, or you could spend your time at your own leisure exploring Shangai and Bejing. I took every single tour and got to see some fantastic things but also had some free time to explore and to shop. The optional tours included the opportunity to see the famous Shanghai Acrobatic Show.
What were your most memorable experiences? What were the biggest disappointments?
Suzhou was a nice surprise because I was unfamiliar with that city. They call it the Venice of the East, and for good reason. It has canals, stone bridges, and shops along the canal. We took a sampan ride and the boat driver, a man at least 80 years old, sang to us during our ride.
Shanghai's skyline, especially at night while walking the Bund, was cool because of all of the different architecture.
The Terra Cotta Warriors in Xian are a sight to behold. The faces carved into each of the clay statues are different and are very expressive and you expect them to come to life at any time.
The part we laughed about though, was the famous Peking Duck Dinner.
In Beijing, I toured Tiananmen Square, saw the Great Hall of the People, the Mausoleum of Mao Zedong, the National Stadium and the Olympic Village. The part we laughed about though, was the famous Peking Duck Dinner. The ducks came out with heads on them and the chef cut off their heads and then sliced the duck before serving it on our plates.
Oh, the pandas at the zoo were so cute and it was great to see such animals that I can't see here at home.
Last, but by no means least, I got to climb the Great Wall of China. No, I didn't make it all the way to the top (Do you know how high that thing is and how steep the steps are? Whew!) but I made it halfway up. I remember crying at the marvel of this structure and its history.
What do you wish you knew before you went?
I wish I had studied some about what we were going to see on the tours instead of just waiting to get there to learn about them. Knowing the history of the Great Wall or the Terra Cotta soldiers before seeing them would have enhanced my experience.
Obviously the Great Wall is a must-do.Any favorite restaurants/hotels/hostels/sites you'd like to recommend? Tell us what made them great!
In Xian, if you get a chance to have a Dumpling Dinner or attend the Tang Dynasty Dinner Show, you won't be disappointed. The Old City God Temple in Shanghai was built during the Ming Dynasty and is an excellent tour. And no matter what, get to Suzhou to ride in a sampan. You'll never experience anything quite like it.
Is there anything that women specifically should know before they travel to your destination?
Be aggressive. It is very crowded in the large cities of China and the cultural rules of etiquette are different. If you don't push with the crowd to get on the train, you're not going to make the train.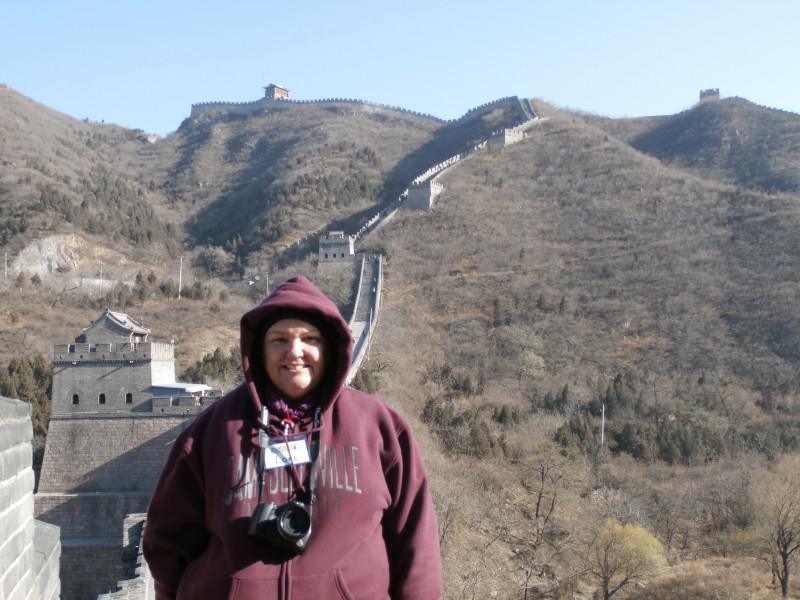 China Travel Information: A Conversation with Lori Moore
Related Reading
Have you traveled to China? What were your impressions? We'd love to know if there's any important information you recommend adding to this list. Email us at [email protected]pinkpangea.com for information about sharing your experience and advice with the Pink Pangea community. We can't wait to hear from you.
China Travel Information | Tips for Women Travelers in China photo credit: Lori Moore and Unsplash.