Witnessing China's Growth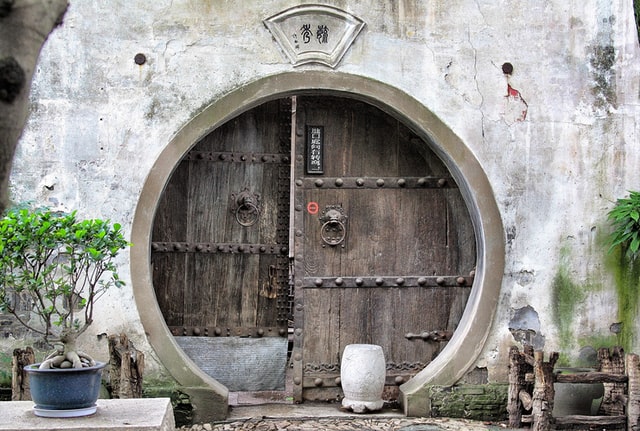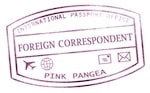 Most people I know in Hong Kong love living in Hong Kong and enjoy traveling in Asia, but are not so curious about China. So, I decided to explore why I am attracted to China.
It is usually said that there is not only one China, but that there are lots of Chinas. I agree in the sense that China is very different from province to province and by knowing one specific place you cannot generalize to the whole country. China is not Shanghai nor Kunming. Still, I do think there is one China. There are lots of common characteristics that connect the Chinese to each other and make China one nation.
First of all, China is experiencing fast-paced growth everywhere. Everybody talks about the growth–some criticize its impact on the environment and human labor conditions; some believe China will definitely have to change policies in order to maintain growth; others argue that the Chinese economy is on the path to be equal to the American economy in 2030. I will leave it to you to decide.
When you visit a major city in China, one of the things that will catch your attention is its recent development. Although Hong Kong is always changing–you can see buildings covered with scaffolds everywhere (which are all in bamboo in Hong Kong), more and more territory "stolen" from the sea, and stores constantly closing and opening–but that is nothing compared to China. If you visit Beijing, Shanghai, Guangzhou or another major city, you will be astonished by the landscape. Even if you visit cities like Shenzhen, a second-tier city, you will be astonished by its beautiful and modern airport.
Witnessing China's Growth.
This weekend, I visited Guangzhou, the capital of the Guangdong province. Guangzhou is just a two-hour train ride from Hong Kong. It is the third largest city in China (after Shanghai and Beijing) with more than 12 million people. Guangzhou is crossed by the Pearl River, and Guangdong is one of the provinces in the Pearl River Delta. In my old Lonely Planet guide, it portrayed the whole new financial district as a totally blank area on the map. In 2010, the Tianhe District hosted the opening ceremonies for the Asian Games and since then, the area has been developing a growing modern financial district.
Nowadays, amazing buildings make it an immense and modern, new urban area. Buildings such as the new library, the Guangzhou museum, the Opera House, the International Financial Centre and the Canton Tower, which are now the city landmarks, were all built in the last four years. I went up in the Canton Tower, which has the highest and largest outdoor observation deck in the world at almost 500 meters high. It has an incredible view of the city– the Pearl River is breathtaking. Viewing the many tall buildings and cranes was astonishing and made me see how fast the city is growing.
Also, the buildings themselves are worth visiting. The library is a two-block building connected by glass that invites the natural light inside. The Opera House, although I didn't get inside, is a very interesting and curiously shaped building. I find it very beautiful and well connected to the new urban landscape.
In walking distance from this area are the city center's streets. Walking on a street like Haizhu Zhong Road is like walking in a big factory warehouse. China feels like the factory of the world when you walk down a street with 20 stores in a row, all selling buckles, while another set of stores all sells different-sized metal chains, while another sells air conditioning components, and more. For a brief moment, you may feel like you're on a moving walkway passing through the manual production line of the world. Each store is not more than three or four square meters, with shelves full of packages of products. The sidewalks are full of cardboard boxes with more supplies and people carry finished goods, semi-finished goods, and goods that still need to be made in bikes or wheelbarrows along the street.
Along the main street, narrow streets are dotted with tiny little restaurants, kiosks, fruit and meat stands, and stands with other products that the workers may need. There is a bit of everything in those streets. On the corner of the street, a kid is pooping through the hole his trousers have on the back to facilitate this activity. A group of older people play cards, while a young girl plays on her mobile. Everything happens on those streets.
A huge shopping street, flooded with people, appears. There are so many people and so many stores that fighting to get people's attention seems like an impossible mission for shop employees. One person stands on a bench shouting discounts into a microphone in his the left hand while he holds a sign in his right one. Others wear uniforms–dressing as Garfield, a clown, Hello Kitty, or in sexy outfits. Loud remixed music plays. Some employees stand at their shops' entrances clapping hands (even while their expressions show their lack of enthusiasm).
All this is China–and these contrasts are what attract me in China.
Photo by Unsplash.