4 Extraordinary Hiking Trails For Canada's 4 Seasons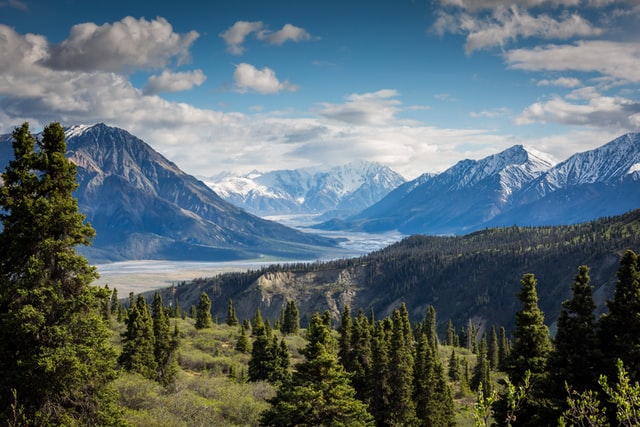 I'm blessed to live in Canada, in the Vancouver area. I'm surrounded by mountains in all directions. Escaping to nature is only 45 minutes to two hours by car in any direction, depending on where I want to go. I can also cross the border and climb the USA mountains. They too, are a short car ride away.
Being in nature elicits feelings of calmness, blessings and appreciation for the gifts we have in our backyards. I want to share my love of the mountains with you! I consider myself a "scaredy cat" and yet I just earned the nickname, 'Mountain Whisperer.' I bring you mountains for all four seasons in beautiful British Columbia, Canada. Join me! Happy and safe trails!
4 Extraordinary Hiking Trails For Canada's 4 Seasons
Spring: Minnekhada Regional Park-Coquitlam, British Columbia
Although you can go to Minnekhada Park at anytime of the year, I choose spring in order to see a bear or two. In fact bears are so common in this park, they sometimes have to close it down for safety. It is a 10 km hike with a 240 meter elevation gain over tree roots, rocky knolls, rocks and marsh.
There is one spectacular view but you must climb the High Knoll to see it. It's not a technical climb but coming down each step must be navigated carefully in order to avoid a tumble. Another reason why I love this hike is that it's in the city of Coquitlam. It feels like you're far away but you're not. It's also a great warm-up hike to get you ready for the bigger ones to come.
Summer: Taylor Meadows and Garibaldi Lake, Whistler, British Columbia
This is an amazing 19-km return hike with a 900 meter elevation gain. I choose this as my late summer hike, but I will also do it many times throughout the year. Start at Rubble Creek parking lot and go up the wide trail that begins with long and then shorter switchbacks. It's a 6.5-km walk in the forest. There's not much to see–you'll only hear the faint sound of a raging river as you climb higher and higher. A sign post and a resting spot will greet you. Have some water and a snack as this is where you will begin to take picture after picture with more spectacular views to come.
Going straight takes you to the lake but going left for an extra km will take you through Taylor Meadows and down to the lake. It is worth every extra step. It's very pretty in the meadows with views of the Black Tusk and 360 degrees of flowered-covered meadows and mountaintop views. It has several creeks and the odd bridge to cross.
4 Extraordinary Hiking Trails For Canada's 4 Seasons
Soon you will go down the switchbacks, and your eyes will pop out once you see the green and blue glacier-fed waters peek through the trees. Now you are coming to Garibaldi Lake. A steep trail takes you down and across a bridge and around the lake to the campground. Keep walking to the ranger station as it gets prettier and prettier. You might get lucky and see some Whiskey Jacks and chipmunks on your travels!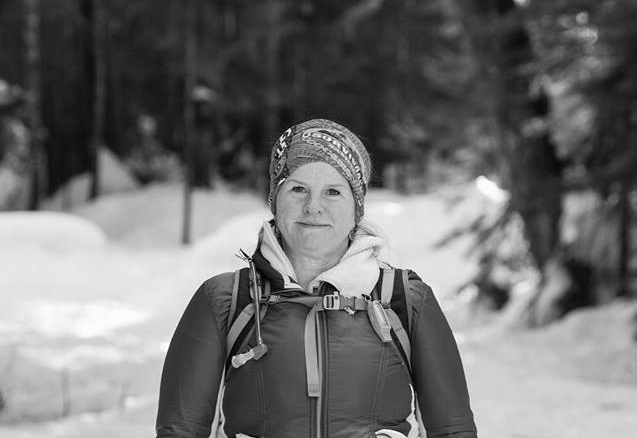 Once you've had a snack, head back around the lake, over the bridge and up the same steep trail and go to the left. You will pass two smaller lakes and a lookout. At the lookout, make sure you go down the trail to the rocky outcrop where the valley views are stunning. Moments later, you will come to the junction where you were earlier. Continue down the switchbacks and back to the parking lot. There are many other hikes at Garibaldi Provincial Park. This is my favorite!
Fall: Frosty Mountain, Larch Meadows-Manning Park, Hope, British Columbia
This is a one-of-a-kind hike. The Larch Meadows are only found at about 2000 meters, usually in Manning Park and the Rocky Mountains. They are 2000 years old and their needles are not waxed. They turn a golden color just before they fall off. Larch trunks are dark in color, and short and skinny. Timing is everything with these trees. Early in the season, their needles are green and later in the season, you'll find the needles on the ground.
October is the best month for this hike because the skies are blue and radiate The Larch's true beauty. It is eight kms to the meadows on an in-out trail. At 800 meters of elevation, you'll be getting a good sweat-dripping workout. There are a few steep, skinny trails that are offer no guide except balance and your bravery. Bring poles. It may not be the best hike for a "scaredy cat."
There are several views on the way up looking down at Lightning Lakes. You can add an extra four km to the hike if you want to climb Mt. Frosty! It should be a snow-free day for that. Or, you can bring your Microspikes as you will need them.
Winter: Zoa Peak, (Coquilla Hwy) Hope, British Columbia
I choose Zoa as my winter hike as it's great with a snow shoe. I would bring Microspikes and a magic carpet for parts of the way down. It's much easier on the knees to slide. Although Zoa can be done in the summer too, you must wait until late August for the snow to be a thing of the past and the alpine flowers to pop up in the meadows.
Zoa is 11 km and 635 meters elevation gain to her false summit, and is best climbed on a clear day. Park on the road as the Falls Lake parking lot is not plowed in the winter. This adds another 2 km to your route but only if you travel all the way to Zoa's true summit.
Walk to the parking lot and keep going. On your left, you will see Falls Lake sign. You can go around the fence and straight up the hill to the Pipeline Road or walk a few feet past the Cattle Guard sign and go left up a steep trail to the road. You must get to the higher road to find Zoa's trailhead–otherwise, you are just walking along a wide road that goes nowhere. Last time I visited, I hand painted three signs there guiding you to the trailhead.
4 Hiking Trails for Canada's 4 Seasons
Once on the upper road keep going up on this wide road for about 800 meters (30 minutes) and on your left, you will see some flagging tape and another Zoa Peak sign. Go up this trail. It's a little steep in the beginning and then it's up, up and up, surrounded by trees. Soon you will come to a flat area, which has meadows in the summer and a blanket of snow in the winter. It really opens up here showing you 360 degree mountaintop views from every direction. You will see Nak, Yak, Zoa and Needle Peaks. Far below is a frozen Falls Lake. It's stunning!
Keep going over a few more hills and you will be at Zoa's False Summit. Some will climb up to her true peak, but with the possibility of unstable snow in the winter months, I decided that that was better left until the summer. Turn back the way you came. It won't take you long until you arrive back at the Pipeline Road. That's when you'll be happy you brought your magic carpet.
Lori Pederson works as an Education Assistant for the Surrey School District, where she works mainly with special needs students. In her spare time she loves being with her Huskies and seeking out new hikes for her hiking website. Her dream is to hike in Ireland and write a book about it, and to publish her many children's stories. Learn more about Lori here: www.hikingforthescaredycat.com. Top photo by Unsplash.