Malta in Four Days: A Conversation with Terri-Lynn Woodhouse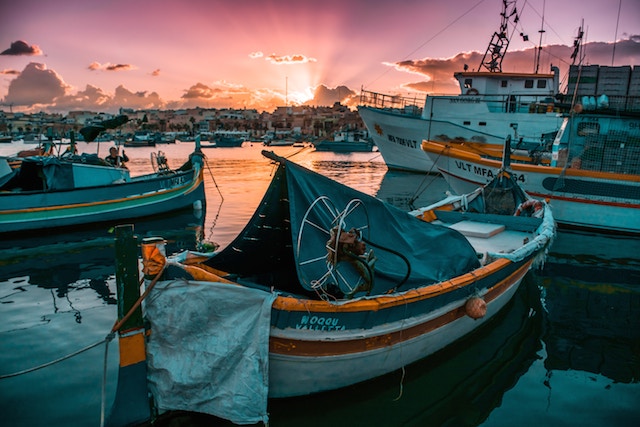 This month we're interviewing women from all over the world and asking them about their experiences traveling to Malta. We had the privilege of speaking with Terri-Lynn Woodhouse about her experience traveling through the Malta. Here's a glimpse into our conversation.
Tell us about yourself! What do you do when you're not traveling the world? Where do you live? What inspired you to go to your most recent destination?
I live in Niagara, Canada, and started a company called One Earth after visiting Morocco. Malta was my first stop after my first trip to Morocco. We work with artisans in developing countries to design and bring their handmade products to market in North America through a community of world changing consultants.
We are always growing but right now are creating a more flourishing world in Morocco, Peru, India, Indonesia, Chile and Uganda.
I travelled to Malta with my dad after completing the Camino de Santiago.
How long did you go for? How did you spend your time?
I spent four glorious days in Malta soaking up history, culture, great food and meeting some of the greatest people around.
We toured Malta, took a ferry to Goza (a must-visit), saw ancient ruins, were emerged in WWII history and shopped at some great boutiques. Malta is a true gem with so many options to see and do!
What were your most memorable experiences? What were the biggest disappointments?
The entire trip was memorable: the architecture is stunning, the cliffs and water scenes dreamy, the history almost unbelievable. Malta is a country steeped in history with the nicest people.
Valletta is a very modern city that is easy to walk around and enjoy. I would highly recommend it!
Not a single disappointment—not one!!
Malta in Four Days: A Conversation with Terri-Lynn Woodhouse.
What do you wish you knew before you went?
I wish I had known the extent of the history I would experience. Some of the oldest free-standing structures in the world are on Malta and are very accessible.
Any favorite restaurants/hotels/hostels/sites you'd like to recommend? Tell us what made them great!
Visiting Goza was a real treat; there are so many seaside restaurants that have the finest of Maltese pastries and delicacies. It's a must-photo spot. But all of Malta has a lot to offer: do some hiking and climb some cliffs. The views are spectacular!
Is there anything that women specifically should know before they travel to Malta?
It's a very safe place to visit. While I was there, I enjoyed it!
Photo for Malta in Four Days: A Conversation with Terri-Lynn Woodhouse by Unsplash.