Education in Switzerland: Self Motivating Studies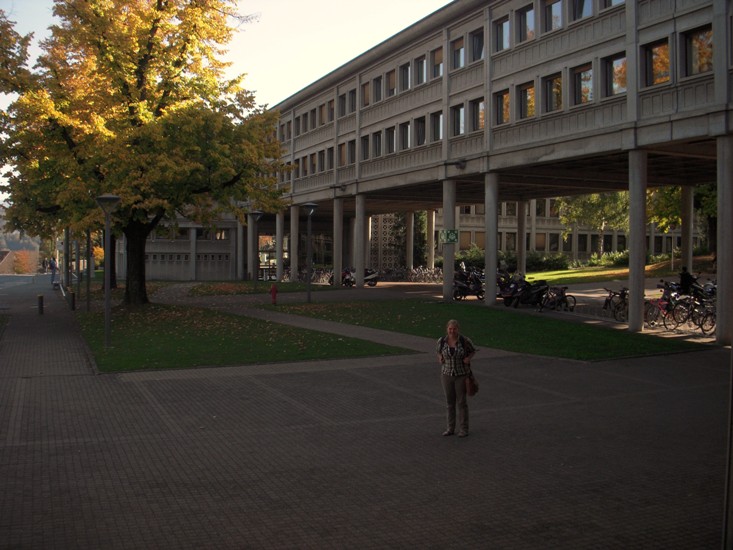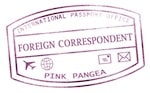 As I explained in my first post, I am currently studying at the University of Fribourg in Switzerland for the equivalent of what would have been my third year of university in the U.S.
I am here with the American College Program (ACP), a program originally founded by Dominican Sisters from Rosary College (now Dominican University) in River Forest, Illinois, right outside of Chicago. Today, the ACP is a direct exchange study abroad program that welcomes students from North and South America to spend a semester or a year as a student at The University of Fribourg.
As a participant in the ACP, I am about a month into my first semester of classes in French and English literature at the university, and it has not taken long for me to notice some key differences between the US and European university systems.
United States

Switzerland/Fribourg

Start of Academic Year

My first day of class at DePaul University, my home university in Chicago, IL, is usually around the first few days of September. Many schools in the US start even earlier, sometime during the last two weeks of August.
My classes in Fribourg did not begin until September 19.

Semester Length and Vacation Days

An American semester is 15 weeks long; a quarter is 10 weeks long (DePaul operates on a quarter systems, which is not the norm in the US). Winter break generally begins at semester schools 15 weeks after school begins–sometime in the last two weeks of December–and ends within the first week of January.US schools also tend to have a 1-week long Spring Break.
Starting in late September and going until December 23, the University of Fribourg has a 14-week semester, not all that different from a US semester. However, the kicker is really the Winter Break. Starting December 23 and ending February 20 with the commencement of the Spring Semester, it ends up being a solid 8 week break.Fribourg has a 1-week Easter Break. Because Fribourg is in a Catholic canton (Swiss state), classes are often cancelled around Catholic feast days.

Number of Courses per Semester

An average course load in the Americas is 4-5 courses which meet roughly 2 times a week for an hour and half each time.
In Fribourg, an average student takes 5-10 courses, meeting 1 time a week for an hour and a half.

Credits

American students will take about 15-19 credits per semester, or 16 quarter hours per quarter.
ECTS (European Credit Transfer and Accumulation System) credits, are used across the European Union as a standard measurement. The average student takes 30 ECTS credits per semester.ECTS credits convert easily to US semester hours, 1 ECTS = .5 US semester hours.1 ECTS also = .75 US quarter hours

Course Requirements

As an American student, I am used to a steady flow of course work throughout the semester. Mid-term exams, papers and weekly homework assignments are all key parts of a student's semester.
In Europe, university students are expected to be much more self-motivated. Reading lists are posted, and students are expected to be in class each week, but the sole evaluation usually comes in the form of an exam or final paper/presentation at the end of the semester.
Having outlined the most basic differences between the two systems, it is clear that although compatible and easily transferable, the two systems have certain significant differences, especially where the experience of the student is concerned.
Speaking from my limited knowledge of the student experience here in Fribourg and in Europe, I already feel confident in classifying the vibe of the university as much more laissez-faire than exists at schools in the States. I believe the system is set up in a way that encourages self-motivation in university learning. With much less guidance from professors, it is important for students to formulate personal academic goals throughout the semester to avoid falling behind. This is a great skill to have, but can be difficult to attain.
While the challenge of self-motivation seems to be a strong point in the European system, the downside of this very personal, self-study system is that engagement in the classroom suffers. While interaction does increase in higher-level seminar classes, most classes still revolve around a single speaker, either the professor or a student presenter or guest speaker.
In my experience at DePaul, participation is often required as a criteria for evaluation in a course and encouraged adamantly by professors. In Fribourg, there has been little to no interaction between professors and students and absolutely no interaction among students in most of my classes.
While I don't miss the constant stream of evaluation that is such a big part of student life at US universities, I do miss the sense of engagement in the classroom, which allows for a more dynamic classroom atmosphere.
Having the opportunity to experience the European and American college systems, with their different strengths and weaknesses has been helpful in becoming a better-rounded student and professional. As always, my individual experience does not necessarily speak for the complex reality of the subjects I am discussing, but for what it's worth, that is my assessment of the differences between school in Europe and school in the States. At least, that is, on a practical level, there are of course cultural and philosophical differences between the two as well, but I'll save that for another day!