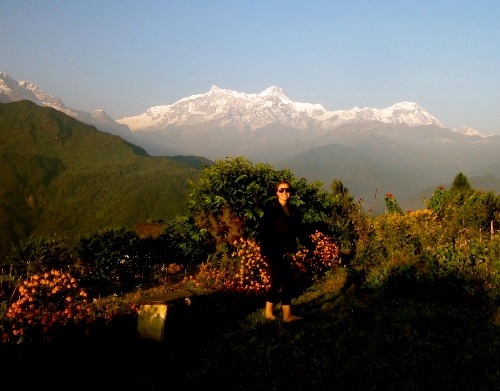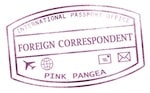 Last week I left the country of Bangladesh for the first time in three and a half months to travel to the neighboring country of Nepal. Walking out of the Kathmandu airport felt like I had entered a new planet, I was on new soil and breathing in the comparatively fresh, Nepali air.
The weather felt thirty degrees cooler and air whistled past my face as we sped through the hilly streets, villages, soccer fields, and live monkey crossings between the Kathmandu airport and our hostel in Thamel. I sat between three fellow volunteers, giddy that we were finally in the country we had been dreaming of and planning for months. We stared, in awe, of the men wrapped in scarves and small caps and the children wearing gloves. GLOVES? It dawned on me that I would feel the foreign feeling of "cold" that I had dreamt of while living in Bangladesh's heat.
Planning for and leaving a country like Bangladesh is not easy. It is a headache to say the least- especially when traveling during the Eid al-Adha. During this time of year virtually every person in Bangladesh is on the move. Most are traveling either back to their home city or village to cook and celebrate the Muslim holiday with in-laws and family, or they combat the erratic train, bus, and flight schedules in order to travel to countries like Nepal or India.
Namaste from Nepal.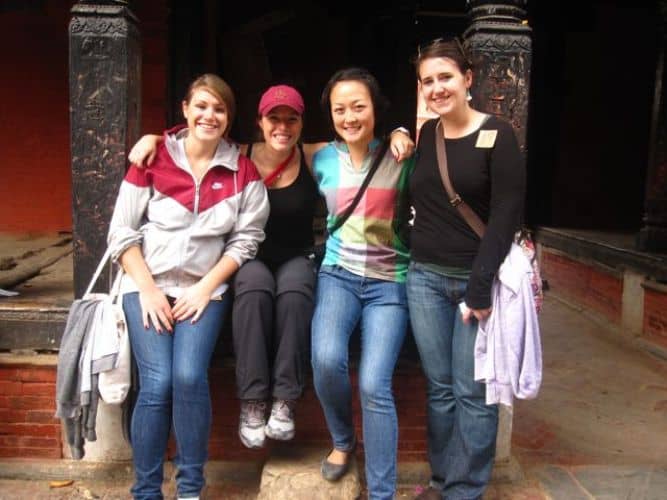 I found it not only physically refreshing to spend a week in Nepal gazing at the picturesque Himalayas, but also mentally refreshing. As a western woman living and working in Bangladesh I have subconsciously fallen into the routine of covering up my shoulders and ankles to remain culturally appropriate. I have learned not to notice the crowded streets, smoggy air, or casual cow or chicken crossing my footpath nearly as much as I used to. I have even learned to love the cacophony of noises that I fall asleep to each night.
Although it was much cooler in Nepal and I wore big sweaters and scarves every chance I could, I liked having the choice and liberty to show skin if I wanted. Being in Nepal- where things are slightly more… how do you say… lax? for the western woman, I felt once again at ease wearing tank tops and casually showing my calf. That was a vacation in itself!
In Nepal I enjoyed not only the freedom to bare shoulders, but the utter hospitality I was shown by every didi (miss) and mister. I had the opportunity to go whitewater rafting between Kathmandu and Pokhara, which was fantastic. Our rafting guide, halfway into our rafting adventure, decided that all six rafters should play a "game" where he flipped our raft into the freezing, cold water. However, once we were in, I couldn't help but stay in and enjoy the feeling of swimming through the clean, fresh water. Our guide let me swim around in the river until the rapids threatened our extinction as first-time rafters.
Halfway through the vacation we hiked up to the village of Astam- famous for its sunrises.
Halfway through the vacation we hiked up to the village of Astam- famous for its sunrises. Although the path was wide and the terrain was easy, I kept losing my footing because I couldn't watch the trail. My eyes were glued to the mountains before me. The glory of the Himalayas in the distance encompassed me. They dominated the river region we were in, and I can honestly say that I have never seen anything like it before. After visiting Nepal, I am truly in awe of the natural world we live in.
At the top of the mountain in Astam we found our eco-lodge and set down our packs and enjoyed our new diggs. At lunch, we ate fresh, organic plates of vegetables, eggs, and sipped on hot tea made from fresh mint leaves. We took in the world before us, knowing full well where we have just arrived: paradise.
Everyone who's been to Nepal has told me that the Himalayas are breathtaking. But nobody prepared me for the reality of breathing hard after a trek to the top of Astam to witness the mountains in all of their glory. Sitting, sipping tea and chatting with the owners of the eco-lodge beside rolling hills of absolute wonder was unlike any experience I have had before and I cannot wait to go back.