V-Day Jinju: Fun, Fundraisers, and Finding a Community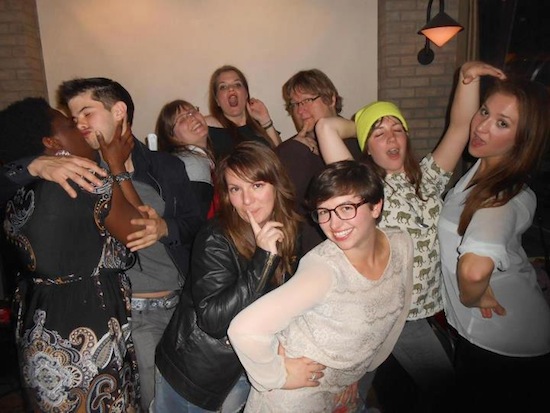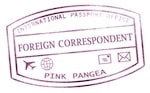 For the last few months, many of my friends and family at home have been worried about me. I live in South Korea, and Kim Jung-un's threats even worried my most stoic family members. I keep telling them I'm not worried about North Korea; I'm worried about other things. Specifically, I was worried about finding plastic eggs on the Korean peninsula, memorizing lines, and vaginas.
Here I am paraphrasing Eve Ensler's 'Vagina Monologues.' The play starts with several women talking about how they're worried about vaginas. I've been thinking about these words because, since February, I have been very active in the V-Day Jinju group. V-Day is the organization headed by Eve Ensler, ('Vagina Monologues' creator mentioned above) to end violence against women and girls around the world.
I knew about V-Day from college, where our women's center performed 'Vagina Monologues' every year. The first time I saw the show I was blown away. I told myself I'd do the show, but I never did.
I did not guess that eight months ago when I moved to Jinju, the city in Gyeongsangnam-do, South Korea where I teach, that the city would have its own V-Day group. I was even more surprised when I was invited to their first meeting on Facebook.
Turns out, V-Day Jinju has been putting on shows every year since 2009. Each year the group does a few fundraisers to raise money for local charities and One Billion Rising, a charity linked with V-Day groups around the world. Each year they had performed 'Vagina Monologues' until 2013 came along.
This year they decided to stage 'A Memory, A Monologue, A Rant, A Prayer,' (MMRP). This show is similar to 'Vagina Monologues' but with monologues for males. Also, the word vagina is not in the title. The director, my dear friend Todd, said they decided to go with MMRP for variety, and people were worried that having 'vagina' in the title was putting some potential Korean spectators off.
During that initial V-Day meeting, I agreed to perform a monologue in MMRP, and help with the egg hunt fundraiser. I assumed that most of my energy would go to the MMRP performances. This was a gross miscalculation.
Fundraisers soon became my life. I obsessed for hours trying to figure out logistics for the egg hunt. Have you ever tried to purchase plastic eggs in Korea? It's almost impossible. I had to have my parents ship 108 plastic eggs from home for the egg hunt.
I worked on other fundraisers taking money at the door for a party, selling candy, and performing at an additional monologue show. I realized that the least stressful event was the main show. I could easily contend with memorizing a few lines after I had done all this other stuff.
On April 26th we performed our show, MMRP, for the first time. All of our fundraisers, the proceeds of which were going to One Billion Rising and the Jinju YWCA, were leading up to this.
As I sat there waiting to perform, I thought of something Todd said earlier. "It's not so much about the show. It's about the community. It directly says in the director's notes for all this, you know, if someone wants to help you cannot turn them away. This is not about actors and actresses and the theatre group, this is about bringing the community together for a good cause and helping to strengthen the community."
I thought about all the fundraisers, the community, and my life here in Jinju. I thought of the happy Korean children who dyed eggs at the egg hunt. I thought about the dozens of friends I had made over the last few months.
I pondered these things before and after I performed my monologue that night. During intermission, I floated around the room greeting friends. I thanked them for coming and let them compliment my acting skills. Then a middle-aged Korea woman came up to me.
"Hello! Do you remember me?"
I did, she worked for the YWCA and had come to help out at the egg hunt.
"Yes I do! You work at the YWCA!"
"Yes!" She answered. "You did very well! You are very beautiful. Thank you!"
She asked if all the performers could get in the picture. We all happily obliged, she took a few photos, thanked us again, and left.
Before I joined V-Day Jinju, I was ready to stay in Korea for just one year. Now, because of the sense of community I feel here, I'm staying for two years. I'm already looking forward to next year's shows and fundraisers. Because even though I feel happy and secure here in this community, I am still worried about vaginas.