11 Day Trips around Southwest Germany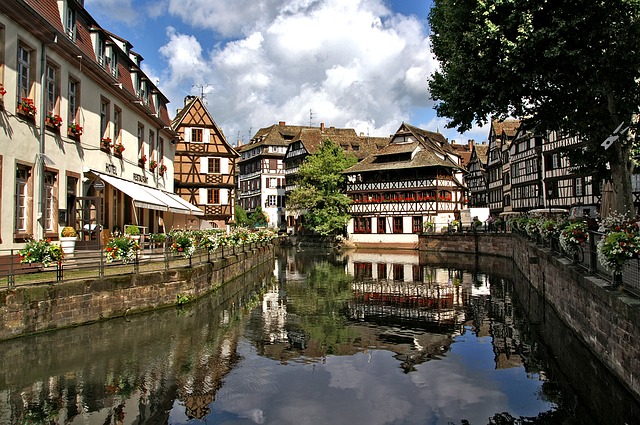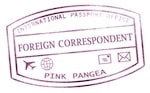 I have been living in Kaiserslautern, Germany now for five months. During that time, I have had the chance to explore my town along with many places nearby on day trips. This is a list of my favorites. While not exclusive, I hope it shows just how unique and diverse this area is. Below is information about 11 day trips around Southwest Germany.
11 Day Trips around Southwest Germany
1. Heidelberg
Heidelberg is beautiful in both summer and winter. You could spend hours exploring and wandering Heidelberg Castle, and then cross the Old Bridge to Philosopher's Way, a simple path through the vineyards offering incredible panoramic views of the old town. For food, I recommend Hemingway's for dinner, Vetter Brewery for lunch, Gino's for a doner at snack time, and the Gummy Bear shop for souvenirs.
2. Rudi Rüttger, Neuleiningen
Neuleiningen is a small village in the Rhineland-Palatinate state of Germany. It's home to Rudi Rüttger, a family-owned and operated winery dating back to 1643. Their wines are fantastic and their service is excellent—the perfect combination for a great wine tasting experience. There is a small tasting fee, but it is typically waived if you buy a few bottles (which you most likely will!). Try the Sauvignon Blanc—it has a really nice, spicy bell pepper taste to it. Red wine lovers, try the Fidelio.
3. Castle Hopping
After visiting the Heidelberg Castle and the castle ruins in Neuleiningen, head to Lichtenburg Castle near Kusel. It's the biggest castle ruin in Germany and today houses a restaurant, a church and a youth hostel. Next, check out Nanstein Castle in Landshtul. This castle is on the smaller side but has a delicious restaurant and the occasional fireworks show.
4. Palatinate Forest
This forest is a low-mountain region in Southwest Germany covering nearly 680 square miles. It has an extensive network of hiking and mountain biking trails. Go get lost for an afternoon as the forest is home to many towers, castles and interesting rock formations.
5. Gartenschau Kaiserslautern
The Gartenschau (Garden Show) is a large outdoor park area home to an annual horticultural fair along with hiking trails, fruit and vegetable cultivation, a chapel, vineyards, a mini golf course, and beautiful flower displays. The Gartenschau's claim to fame is its open air dinosaur exhibit—the biggest in Europe, displaying over 80 lifelike replicas in the park.
6. Trier, Germany
Trier is one of the oldest cities in Germany and is a funky little town on the edge of the Moselle River with some serious Roman influence. Spend the day wandering around the old town and checking out the Roman monuments. (The bathhouse is my favorite!). If you have time, head to Oeschsle to do some wine tastings! The Moselle Valley is a great spot for white wine lovers.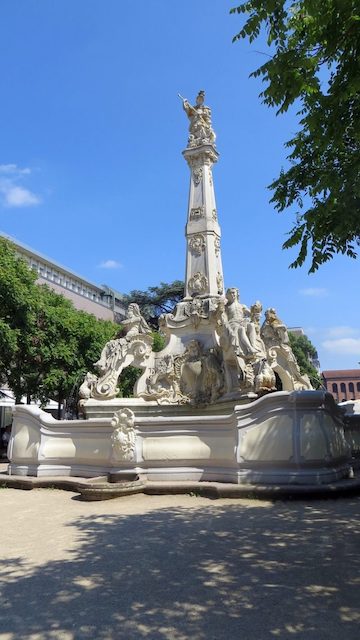 11 Day Trips around Southwest Germany
7. Saarbrücken
Saarbrücken is the capital of the Saarland state in Germany. It's a cool, modern town with trendy areas but also charming squares and remnants of historical buildings. The Saarbrücken Castle is a Baroque style chateau on the left bank of the Saar River. Currently used as administration headquarters and a tourist office, its grounds offer great views of the river and the right bank. Check out Stiefel-Bräu, Saarbrücken's oldest microbrewery.
8. Bad Dürkheim
Host to the biggest wine festival in the world every September, Bad Dürkheim is much more than just a wine town. Beyond the vineyard-covered hillsides, it's a well-known spa town and has great outdoor spaces for the summertime, including the graduation tower; one of the biggest of its kind in Germany.
Check out Dürkheimer Riesenfass (the Giant Barrel), the world's biggest barrel that has a restaurant inside and an extensive wine list.
9. Luxembourg
Quickly cross the border into Luxembourg to see some remarkable natural beauty. As one of the smallest countries in Europe, Luxembourg is typically overshadowed by its neighbors. Its landscape is hilly, mountainous, and features plateaus and rolling uplands with broad shallow valleys. Its extensive city walls and towers can still be seen throughout its distinctive landscape.
10. Rhine River Cruise
Cruising down the Rhine River is one of the most beautiful and peaceful experiences in Germany. Along the way, you will pass castles, ruins, vineyards and lush hillsides. My favorite route is to start in Bingen and to cruise to St. Goar or Bacharach to explore the small villages for a few hours before heading back. Keep an eye out for Rhine in Flames, a firework spectacular that takes place at the most scenic stretch of the Rhine annually between May and September.
11. Strasbourg, France
Strasbourg is in the Alsace region of France and is fused into the Franco-German culture. It (debatably) has been a bridge of unity between France and Germany for centuries. It is predominantly known for its gothic cathedral and medieval cityscape of black and white timber-framed buildings. The city offers a great self-guided walking tour starting at the cathedral and walking along River Ill to the Barrage Vauban.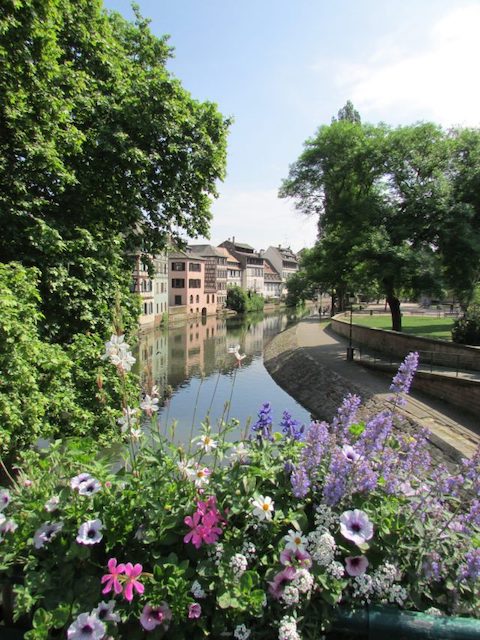 Photo credits for 11 Day Trips around Southwest Germany by Unsplash.