Travel Geekery with Blogger Veronika Hradilikova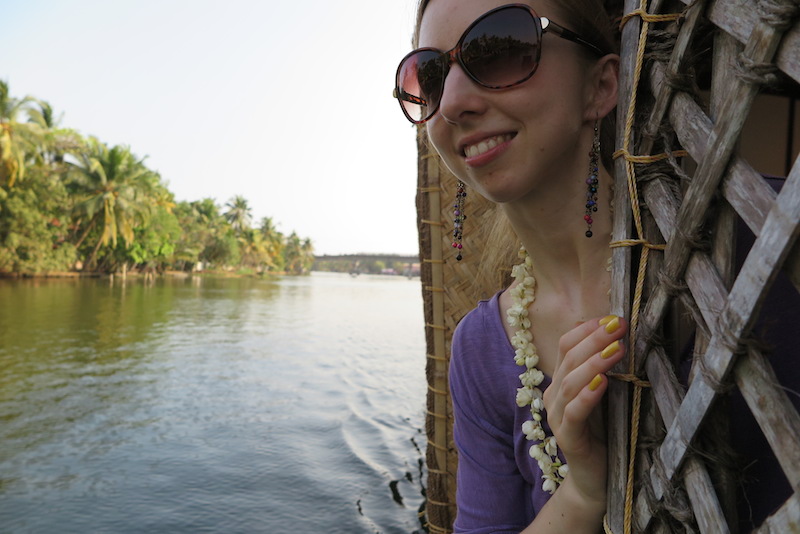 Veronika Hradilikova shares how Travel Geekery helped her rejuvenate after she was burned out from work. Here's a glimpse into our conversation.
Tell us about yourself! What do you do when you're not traveling the world? Where are you from? Where do you currently live?
I'm from the Czech Republic, currently residing in Prague. It's an ideal base to travel from to all of the corners of the world. I currently work at a travel startup called MyTravelove. The free time I'm left with is basically all dedicated to travelling and blogging!
What first inspired you to start your blog? Since then, which destinations have you covered?
I started travelling wildly as soon as I first studied abroad. In the next 5 years, I went to around 20 countries. So when I experienced my first working burnout at an international trade company, I found that travel blogging was an incredible escape. By then, I had enough material to cover. Fast forward 1.5 years, I've visited another couple of countries to make the final count 40. On my blog, Travel Geekery, I have covered mainly European destinations, quite a lot of Asia, then Morocco from Africa, Chile from South America, a bit of the US and Australia.
What is the main purpose of your blog? Is there a message that you're trying to convey to your readers?
I'm trying to share all of the practicalities of travel, to make it easier for others to travel. I love to inspire and show what incredible places there are on the earth.
What gets you into the writing mode?
Just sitting down to do it and forcing myself. I know that once I overcome the slight tendency to procrastinate, I'm going to write a good blog post and be proud of it. It just takes time and effort (and countless revisions).
What are some exciting partnerships, connections, or opportunities that have come out of your blog?
I have enjoyed participating at TBEX blogger conferences, through which some partnerships came, for example with La Selva tourism. I went on an incredible trip with them and a few other bloggers.
I also had a great time exploring the Indian state of Kerala on Kerala Blog Express, an initiative supported by Kerala Tourism.
Last but not least, I've been extremely grateful to be in the travel community and to connect with like-minded people. It's a great feeling to be able to chat enthusiastically with other 'hardcore' travelers, which is something I don't find in my family.
Is your blog a business? If so, what are some of the ways that you monetize it?
My blog is primarily a hobby. There is some monetization behind it, but not too serious (yet). I display some ads on the blog, and from time to time, write a sponsored post for a partner.
What advice would you give to other women who are interested in launching a travel blog?
Manage your expectations (it's a lot of work!) and don't go into it purely for the money. You need to be passionate for months, or even years, to earn any income worth mentioning. Find good role models and see how they made it. There are many good bloggers out there who are willing to share what they've learned on their own path. And, believe in yourself!
Photo by Veronika Hradilikova.