Travel Write Away: A Conversation with Britany Robinson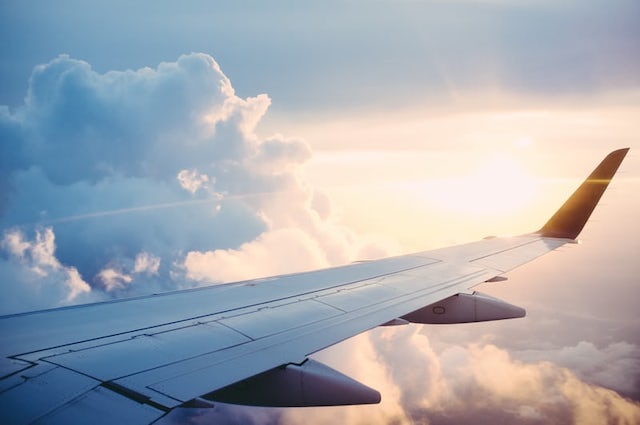 Britany Robinson is a writer who has moved through various stages in her writing career: advertising trade school, journalism school, travel blogger, and now freelance travel writer and creator of Travel Write Away. In this blog, she provides writing and pitching inspiration for freelance travel writers.
I came to know Britany through her online course, Blogger to Bylines, and as she mentions below, she has very successfully created a small but dedicated online community of freelance travel writers. I spoke to Britany about her journey from student of advertising to professional travel writer, her travels, and how she makes a living as a writer.
Tell me about your writing background?
In third grade, I won a writing contest with a poem about a panda. I decided then — this writing thing will make me rich and famous! But actually, there were some bumps in the road from panda poem to professional writer.
I got my degree in advertising/copywriting, then moved to Chicago where I hoped to attend portfolio school, which is like a trade school for people who want to be advertising copywriters. After being accepted, I found out that improv was a required class and I bailed. I've always been petrified of public speaking, and when I realized that a big part of a career in writing those witty taglines for big brands was getting up in front of people to sell those witty taglines, I decided it wasn't for me. Instead, I went to journalism school at the School of the Art Institute of Chicago. It was a very unusual journalism degree in that we focused on critiquing art and culture more so than reporting news. I quickly discovered that I didn't really like writing about art. I wanted to write about travel, instead.
I believe that travel writers have a really special opportunity to share the beauty and the intricacies of the world around us.
After graduating, I backpacked around Southeast Asia for a few months. I started a blog and wrote my thesis about female travel writing as a genre, in both traditional media and the blogosphere. From there, the travel bug had lodged itself deep inside of me and I was determined to travel and write professionally. I moved to New York City where I got a job doing social media management for a startup. Not exactly writing, but I still toiled away at my travel blog at nights and on weekends. Moving to New York City is a very common dream among writers. What's not so common is being able to support yourself in New York City on a writer's wage. Working full-time at the startup was draining. I tried to keep up with writing at night and on the weekends, but it quickly drained me. Plus, I was still just writing for my blog. I didn't have time to work full-time, blog, AND pitch other publications. If I wanted to make it work, something had to change.
So, I hit the road, this time in the United States. I spent three months driving around the country, writing, and searching for a place where I could settle down and focus on my craft, without working three jobs. I found that place in Portland, Oregon. I landed my first big byline shortly after moving, and have built up a steady stream of clients and freelance writing assignments ever since.
How did you become a writer?
Aside from what I've already mentioned, one thing that I believe was key in taking my writing from hobby to profession was giving myself a lot of time and space to write. When I drove around the country, I was painfully lonely and often bored. But I wrote more during that time than I've ever written in my life. And that trend continued when I moved to a new city, 3,000 miles away from home. I wasn't going out at night. I didn't have many friends to make plans with. I started bartending and I had a small contract job. The income from both covered my bills while leaving me plenty of free time. I filled that time with pitching story ideas and writing. And while pitching can often feel like wasted time in the beginning, when it seems like no one will even write you back with a courteous rejection, I eventually received assignments. That never would have happened if I hadn't given myself free time to explore story ideas and pitch them.
Do you write full-time? What does an average day look like for you?
Writing means many different things for me these days, but for the most part, I would say that I write full-time. My biggest contract position is as the Course Director for Travel Blog Success. I spend about 20 hours a week on that position, which involves writing blog posts, newsletters, courses, and lessons. I have another contract blogging position that only requires about 2 hours each week, where I write about voluntourism. The rest of my time is spent researching stories, writing pitches, working on assignments, and when time permits, also working on my blog, Travel Write Away.
Tell me about how you came to establish Travel Write Away? Why do you combine writing tips with travel (rather than just general writing tips, for example)?
My relationship with blogging has been an arduous one. I've never been very good at the business or marketing side of things, and I become frustrated quickly when my work isn't reaching an audience. That being said, I started my first blog, Stars on the Ceiling, back when I wrote my thesis on travel writing/blogging. It became a labor of love, but I never reached a point where I felt like I could monetize. And I didn't really want to — I wanted my blogging to lead to other opportunities.
My big road trip across country was also a big push to finally monetize my blog. And I have to be honest — it didn't work. I crammed my trip with press trips, successfully securing sponsored stays and activities across the country. But I hated the responsibility of writing about those packaged trips. I started to feel like I was losing the voice that my audience showed up for. And I still hadn't monetized — I was just getting a lot of free stuff. At the end of the trip, I was extremely frustrated with blogging and paying too much for my hosting services, so I took it down completely.
It was really hard to do that — to just walk away from something I had poured my heart into for so many years. But it freed me of the obligation to create weekly content for an outlet that wasn't making me any money, and to focus on pitching outlets that would. I was done with blogging.
So many people are told that they can't really make a living out of writing. They're encouraged to pick more lucrative careers, or to apply their writing skills to jobs that don't excite them. I want to show people that you CAN make writing a career.
But then, I wasn't. I missed the freedom to write what I wanted to write, and to connect with readers who were interested in what I had to say. Since I had spent the last couple of years slowly (and then more quickly) building a freelance writing career, I decided to write a course about it, which I released in partnership with Travel Blog Success. And what better way to promote an online product than through a blog. That's when I resurrected my old content from Stars on the Ceiling and began adding new content that was more focused on freelancing and travel writing.
Since launching my freelance writing course, Blogger to Bylines: A Guide to Freelance Writing, and rebranding my travel blog into a freelancing/travel writing blog, I've discovered how much I enjoy writing about my craft and using those platforms to connect with fellow writers.
What are some of your goals for Travel Write Away? What are some of your goals for your writing career in general?
Through both my course, Blogger to Bylines, and my blog, Travel Write Away, I hope to create a community of passionate writers who want to improve their craft and turn their passion into a sustainable career. So many people are told that they can't really make a living out of writing. They're encouraged to pick more lucrative careers, or to apply their writing skills to jobs that don't excite them. I want to show people that you CAN make writing a career. Professional writing is really hard and it might not make you as much money as a career in business or finance. But I know that if you're a writer at heart, you really don't have a choice but to follow that path. I want to inspire and motivate people to follow that path. I hope those people find community and support through my blog, and my course.
Also, I want to selfishly use Travel Write Away and Blogger to Bylines to find online writer friends. Because we all need to vent about this career sometimes! I'm basically just organizing a group of people who get it, when most people don't. And it's been so much fun!
As far as my writing career, my biggest goal is to one day write a memoir. But in the meantime, my goal is simply to keep pitching bigger, better-paying publications, and to have my stories read by more readers. I believe that travel writers have a really special opportunity to share the beauty and the intricacies of the world around us. And I hope to do as much of that as possible.