In Conversation with Blogger Ingy Sedky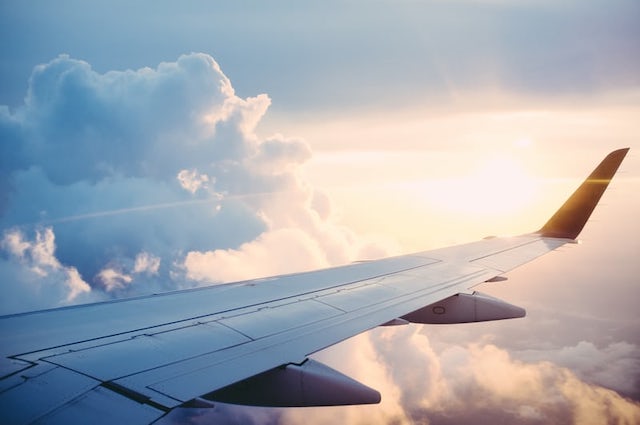 Through Finding Purple, Ingy Sedky hopes to encourage other Arab women to get off the beaten path and explore the world. Here's what she wants you to know.
Tell us about yourself! What do you do when you're not traveling the world? Where are you from? Where do you currently live?
I am a 34-year-old Egyptian part-time traveler, and the founder of Finding Purple travel blog. I am now living in Cairo but have also lived in Paris and Beirut. I am a communication specialist, currently working in the field of development with a Canadian international organization. When not traveling, I usually blog about my previous travels or paint.
What first inspired you to start your blog? Since then, which destinations have you covered?
I assume my blog is one of the very few (if not the only) travel blogs by an Arab woman. I was constantly following all of these wonderful travel blogs by western travelers and was always wondering why we don't have such great travel stories and travel blogs from the Arab region. So I decided to launch my blog only one year ago. I have been traveling part-time for 10 years , and have visited more than 35 countries.
So I felt like I had some stories to share from my travel experiences, and some different perspectives to offer, whether on places I visited, cultures I discovered or life lessons learned while traveling. My aim was to inspire more women and men from the Arab region to travel more often.
I have traveled to almost all of the European and Arab countries, as well as to two Asian countries (Maldives and Nepal).
What is the main purpose of your blog? Is there a message that you're trying to convey to your readers?
My main purpose is to inspire more women from the Arab region to travel on their own, to change their perspective on how they spend their time while travelling and to encourage them to discover more unusual destinations and to immerse themselves more into the culture of any place they visit.
Currently, Arab women mainly travel with groups (with parents or with their husbands), spend their time shopping and sitting in restaurants, and primarily visit very popular capitals, like Paris, London or Rome.
What gets you into the writing mode?
One of the main things that triggers my inspiration is the fact that I am living in the Middle East, a region which is currently in turmoil. Reading all of the horrific news coming from this region inspires me to write about the beauty found in other parts of the world but also the beauty of countries in the Arab region itself–including Egypt, Lebanon and UAE. It's a way to show that beauty still surrounds us despite the unfortunate incidents happening these days.
What are some exciting partnerships, connections, or opportunities that have come out of your blog?
Thanks to my blog, some other bloggers/writers have reached out to me for cooperation. I contributed this year in a book called, The Ultimate Book of Travel Experiences, which was published in the UK. From time to time, I also contribute to Travel Dudes, an online travel platform/magazine. I also joined efforts recently with two Egyptian travel bloggers who share the same goal as me: encouraging more Egyptians to travel. Now have a joint travel blog, Travel Wak.
Is your blog a business? If so, what are some of the ways that you monetize it?
No, I have no intention of turning my blog into a business opportunity. Writing about travel is my greatest passion in life. My blog is a platform where I can freely express myself and I want to keep it that way–without any influence on my writing style or on the choice of the topics I cover or the stress of competing in the travel market and chasing advertisements.
What advice would you give to other women who are interested in launching a travel blog?
My advice for other women would be: find a unique objective or theme to your blog, and scan of other travel blogs. See what you like about them, what you don't like and what unique dimension your blog can offer to readers. At least in the beginning, keep the blog simple–with a very simple structure (2 or 3 sections maximum), very concise posts and nice visuals (photos are really important).
Practice and don't be afraid to make mistakes. In the beginning, you might write very inconsistent posts and make stupid mistakes, but that's okay. Publish them! The more you publish, the more you progress you will make. Later on, you will find yourself going back to those old posts and improving them.