Chitwan National Park in Nepal: The Real Deal With Elen Turner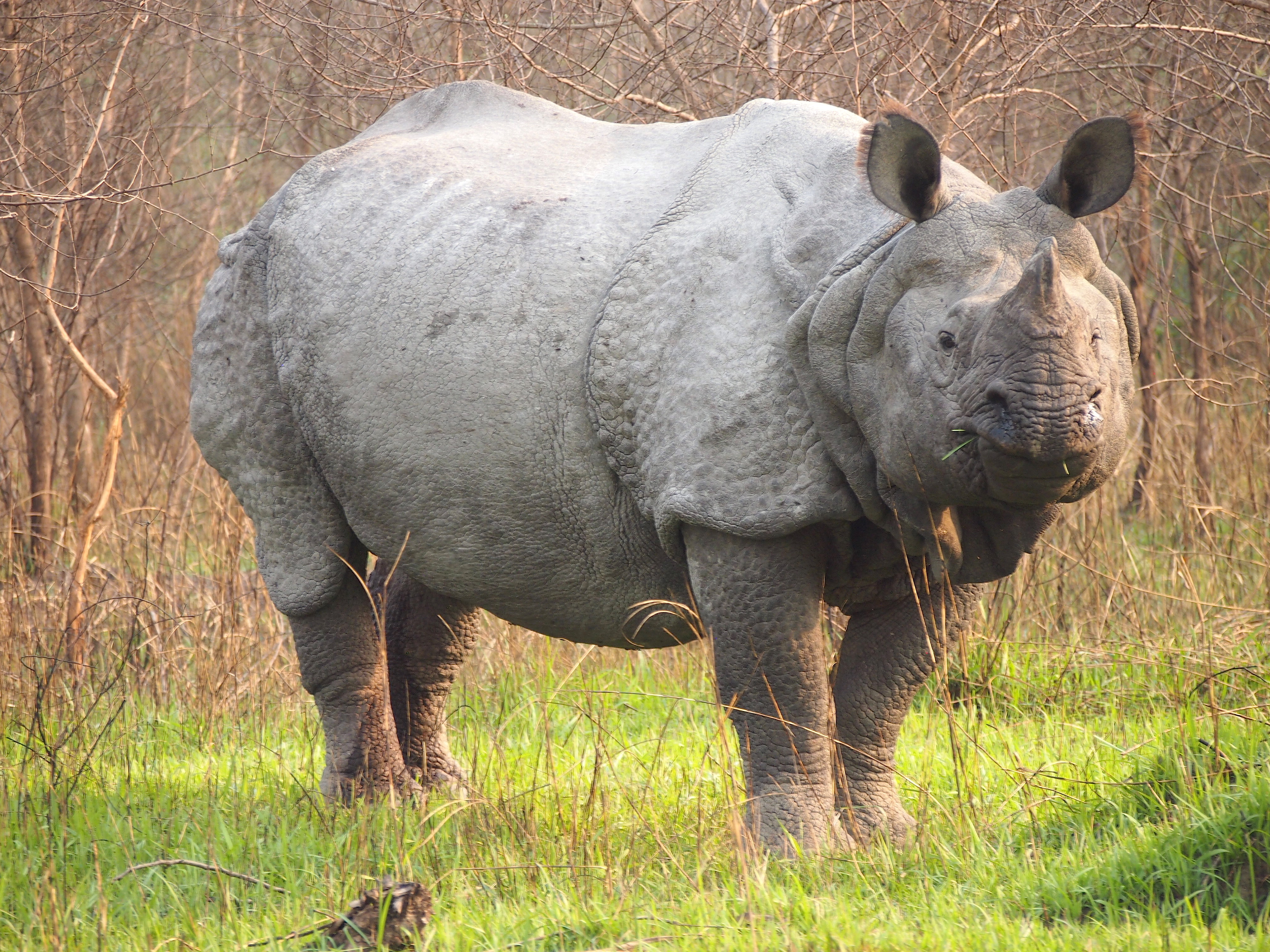 Tell us about yourself! What do you do when you're not traveling the world? Where do you live? What made you decide to go to the Chitwan National Park in Nepal?
I'm a travel writer and editor currently living in Kathmandu, Nepal. I can't really say what I do when I'm not traveling the world, because I'm always travelling the world! I don't mean that I'm a full-time traveler, just that I haven't lived in my 'home' country of New Zealand in almost a decade, so I'm always exploring new places and cultures. I'm fortunate to have a number of freelance editing and writing jobs that mean that this is possible for me.
I visited the Chitwan National Park on Nepal's plains a couple of weeks ago to check out the Barauli Community Homestay. The Chitwan National Park is a very popular tourist destination in Nepal, as it's pretty easily accessible from both Kathmandu and Pokhara, the two main cities that tourists head to. However, the village of Barauli is not the main hub in the area, which makes it a wonderful alternative for a peaceful, non-touristy stay in the Chitwan area.
How long did you go for? How did you spend your time?
I stayed for two nights, and one and half full days. I packed a lot into my short time there. I was the only person staying at the homestay, so I got a lot of individual attention. In the early evening on the first day, after sheltering from the mid-afternoon sun (it's very hot on Nepal's plains) I was taken on a bike ride around the village of Barauli. This was a fascinating way of getting up close to the local Tharu culture. We passed rice paddies, vegetable fields, and lots of buffalo and chickens on the road. The bike ride ended at the Narayani River, where we watched the sunset and drank tea.
On the second day, I went for a village walk in the morning. Although we mainly just visited the same places that we'd passed during the bike ride, we also stopped by the local school. It was very interesting to see this, as the classrooms and playground were very simple, and the young female teachers all wore beautiful pink saris. In the afternoon, I went on a jeep safari into the national park. I had been there before, late last year, and hadn't seen very much. So I didn't expect to see nine rhinos! The Chitwan National Park has been very successful at breeding the one-horned rhinoceros. The park is now home to over 600 of the giant animals, so it's perhaps no surprise that visitors are almost guaranteed a sighting. The animals are vegetarians, but they're also pretty aggressive, so it's important to go with a trusted guide into the park.
In the evening, I had a cooking lesson with a couple of the women associated with the homestay. One of the great things about the homestay was that I got the chance to spend some time with the local women. In Nepal, as a foreigner it's common to interact with a lot of Nepali men, as they are more dominant in the tourism sector. However, the Barauli Community Homestay was established to give the local women a source of income. We made simple lentil and vegetable curries, but they were so tasty as they were made with such fresh ingredients. The women laughed at my inability to use their traditional knives, which had to be held under the foot while crouching on the mud floor of the kitchen! I'm sure they thought I'd never cooked before.
What were your most memorable experiences? What were the biggest disappointments?
The bike ride, the rhino spotting and the cooking class were all wonderful. They were very different experiences, but showed how much there is to do within the rural communities of Chitwan. I didn't have any disappointments, as I was so impressed with everything. I didn't expect to see so many rhinos—even one would have impressed me! So seeing nine at close proximity was a real treat.
One thing that visitors might want to be aware of is that even though the Barauli Community Homestay is called a 'homestay', it's more like a 'village stay'. You won't actually be staying in a villager's home, but in very close proximity to them, in the same small compound, surrounded by their farm animals. This wasn't a disappointment to me at all, as I still got to interact with the locals a lot—they took me on the bike ride, walk, safari, and hosted me in their home for the cooking class. But it is something to be aware of.
What do you wish you knew before you went?
This time I was prepared, but the last time I went to Chitwan I forgot to take bug spray! Bad idea. There's no malaria here, but there can be a lot of bugs and mosquitoes in the evenings, and near the water. Also, it's good to know that Barauli isn't the main tourist hub for Chitwan. That's actually a good thing, because you will get a more 'local' experience that is much nicer than the over-touristed town of Sauraha.
Is there anything that women specifically should know before they travel to your destination?
Nepal in general is a very safe place to visit as a solo female traveler. I visited Chitwan alone, and I felt safe and welcomed at all times. In Nepal, people are very helpful to solo female travelers, such as when waiting for a bus, or if a bus is crowded they will always try to find you a seat. I have never been pestered or even looked at funny.
In Chitwan, while waiting for the bus back to Kathmandu, a middle-aged man did approach me and clearly wanted to chat and practice his English. After a few minutes, he told me he thought I was very beautiful. But it didn't feel uncomfortable or weird, so I just thanked him for the compliment and he carried on his way.
In Nepal, interacting with local women isn't always that easy, so staying at the Barauli Community Homestay was a great chance to get to know local Nepali women and talk to them about their lives.