Traveling to the Andean Highlands: A Q&A with Mandy Haakenson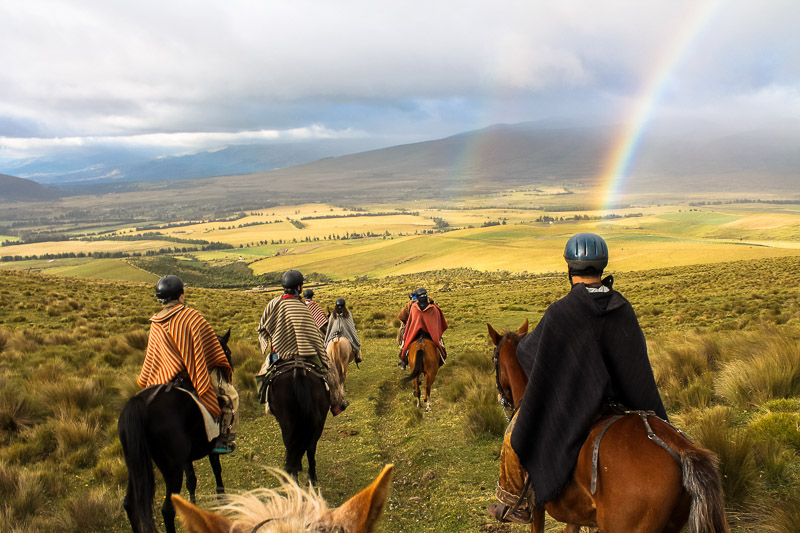 Trip designer Mandy Haakenson took an active journey to Ecuador's Andean Highlands. Here's a glimpse into her trip.
Tell us about yourself! What do you do when you're not traveling the world? Where do you live? What made you decide to go to your most recent destination?
When I'm not traveling or helping other people travel, I'm a busy mom who enjoys running, reading, knitting, writing, and photography. I was raised (mostly) in Seattle, Washington, but grew up traveling to South America and Europe, where my parents are from. Before having kids, my husband I spent seven months traveling around the world. We moved our family to Europe five years ago and currently live in England.
We still travel as much as we can with our kids, yet I'm equally passionate about helping other people fulfill their travel dreams, which is why I love working as a trip designer and destination specialist for GreenSpot Travel. We work with customers to design exceptional vacation experiences, which protect and promote the communities we visit, and inspire meaningful exchange between people and places.
South America holds a very special place in my heart, and I've been fortunate enough to make a couple of trips to Ecuador. I most recently traveled there to experience all the natural and cultural adventures we offer to GreenSpot travelers. This trip did not include the Galapagos Islands, and although the islands are very special, we feel that mainland Ecuador is a treasure trove of vibrant culture, abundant wildlife and inspiring adventure.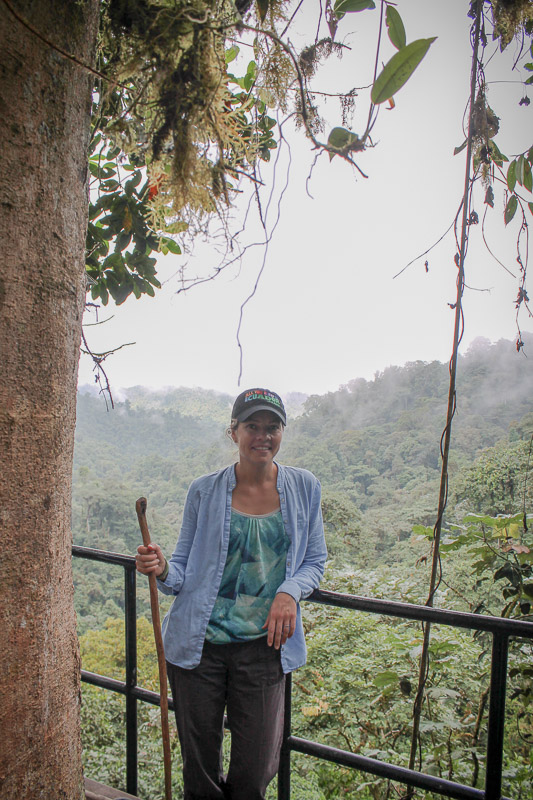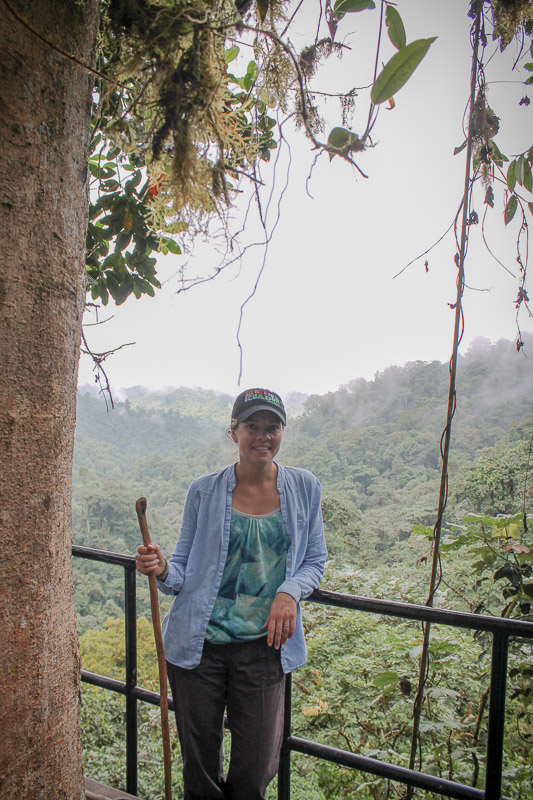 How long did you go for? How did you spend your time?
I was in Ecuador for 11 days. Some of the activities I enjoyed were rafting the upper Napo river, mountain biking and horseback riding in Cotopaxi National Park, trekking through rainforest and cloud forest for peaceful bird watching, engaging and learning from the indigenous communities and learning how to make cheese empanadas in a cooking class.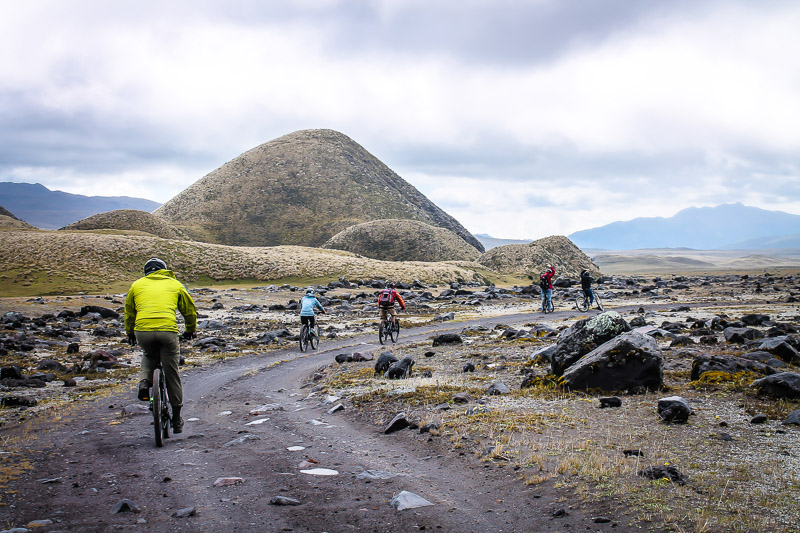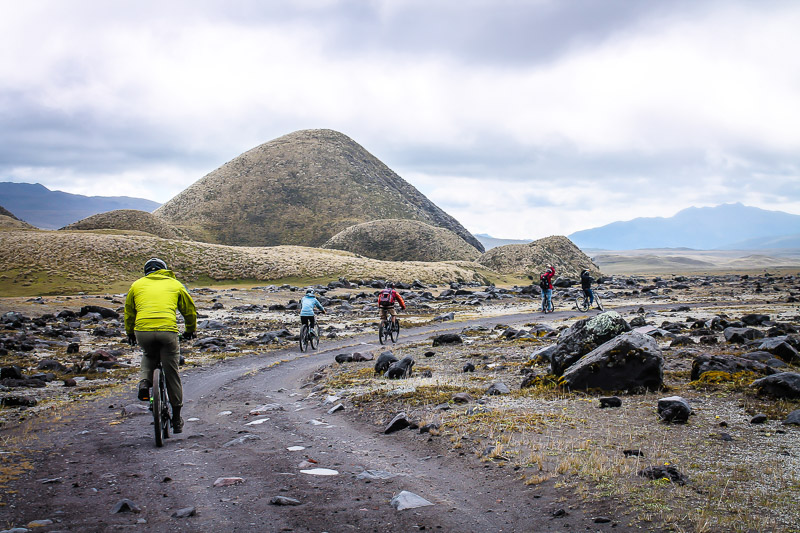 What were your most memorable experiences? What were the biggest disappointments?
I loved immersing myself in the Chagra culture (Ecuadorian highland cowboy) in the Andean highlands, near Cotopaxi volcano. Donning chaps and a poncho we set out on horseback with the sun low in the sky and a brilliant rainbow on the horizon.
Nothing about Ecuador was disappointing, except that we experienced some travel delays due to a landslide along the highway. Obviously, landslides can be quite dangerous, so we were fortunate that it only caused us traffic issues and itinerary delays.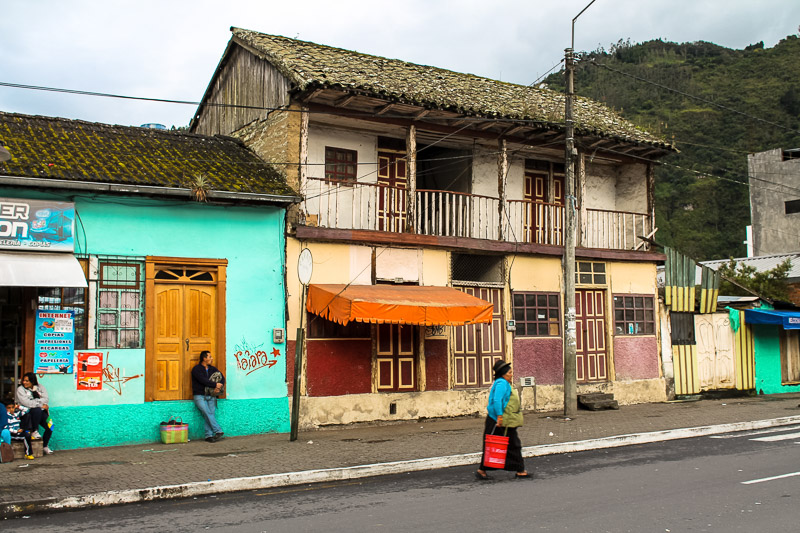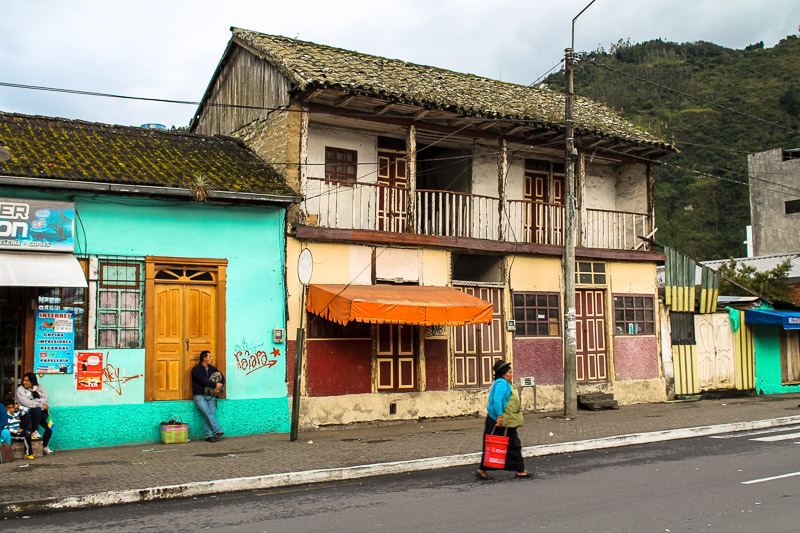 What do you wish you knew before you went?
As most of us know, Ecuador is a small country that lies on the equator. The capital city of Quito, sits at over 9,300 feet elevation and it is possible to travel from the jungle to the highlands in the same day, which is truly exceptional! This allows mega-biodiversity to exist within a relatively small proximity. However, it also takes a toll on the body as it quickly adjusts from low to high elevation. It's important to stay hydrated, not over exert yourself and to follow high elevation precautions. Some people might consider taking altitude medicine, but over-the-counter headache medicine can help.
Any favorite restaurants/hotels/hostels/sites you'd like to recommend? Tell us what made them great!
I stayed in some lovely hotels, including the luxurious Mashpi Lodge, which has won several awards, such as National Geographic's Unique Lodges of the World. This hotel has the ability to make you feel immersed in nature and extravagance at the same time, and the bird watching was top notch.
The less lavish, but ever so charming, family-owned Hacienda El Porvenir in the Andean Highlands, stole my heart the moment I arrived. The inviting décor, family photos and roaring fireplace will make anyone feel right at home. The view of Cotopaxi volcano outside my window was breathtaking and every meal included traditional Ecuadorian goodness. Jorge Perez and his family offer an array of activities including horseback riding, mountain biking, high ropes course, hiking and nature walks and cooking classes.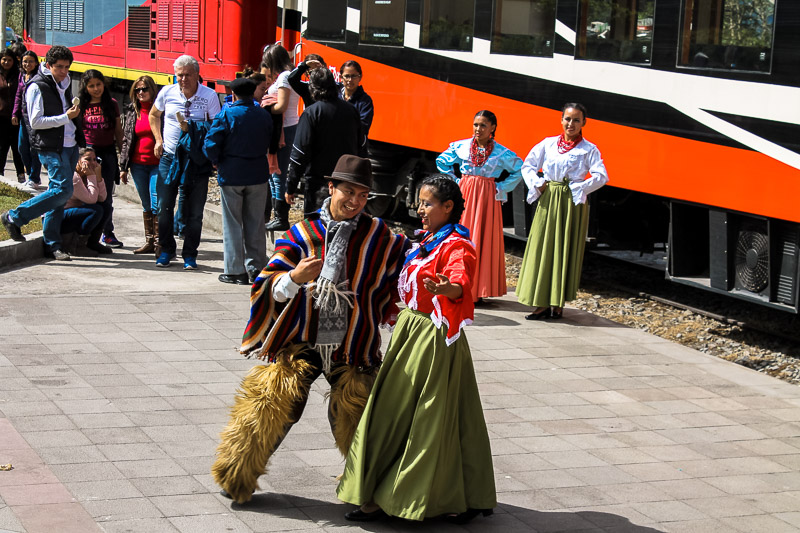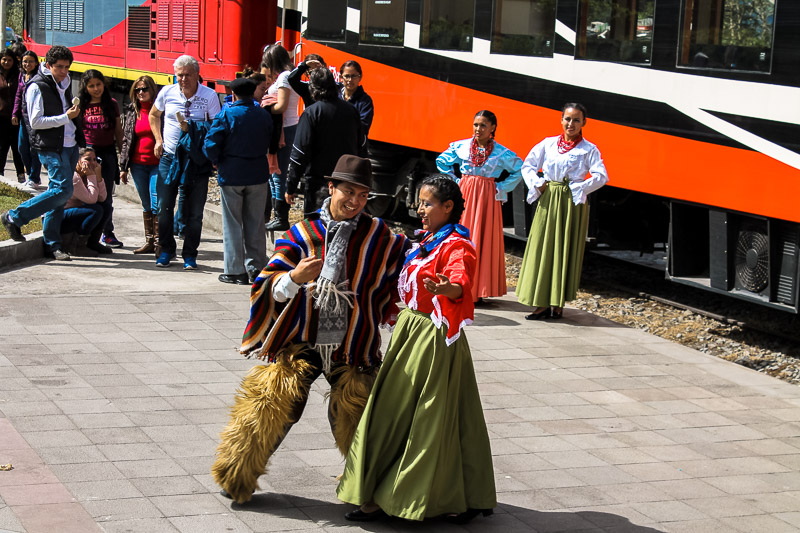 Is there anything that women specifically should know before they travel to your destination?
As one might guess, this isn't a country to walk around at night alone. Particularly in some areas of Quito, crime can be a common occurrence. Mostly, petty thievery and pick pocketing is a problem.
Cases of locally transmitted Zika virus have been confirmed in Ecuador. You should follow the advice of the National Travel Health Network and discuss your travel plans with your doctor, particularly if you're pregnant or planning to become pregnant.