Work and Leisure in Manila: A Conversation with Berrin Teo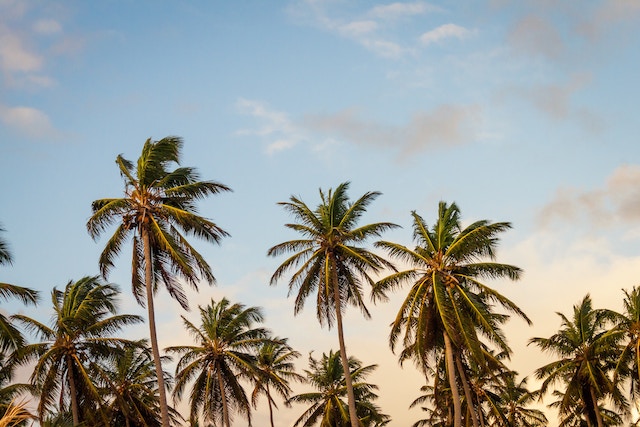 This month, we're interviewing women from all over the world and asking them about their experiences traveling to Manila. We had the privilege of speaking with Berrin Teo about her experience traveling through the region. Here's a glimpse into our conversation.
Tell us about yourself! What do you do when you're not traveling the world? Where do you live? What made you decide to go to your most recent destination?
I'm in my thirties and I lived in Australia for a good part of my life. I'm fun-loving, adventure-seeking and enjoy trying new things. When I am not traveling the world, you will find me trying out different restaurants and cuisines, shopping, going all out in the gym, swimming or running and catching up with my friends and family who come from all parts of the world. I also recently bought my first apartment and on weekends I visit different shops looking for furniture and art.
I currently live in Singapore, which allows me to have opportunities to work in the region and I've visiting Indonesia, Japan, Korea and Malaysia in the past year. I recently traveled to Manila, Philippines, for the first time because my company had organized for me to deliver training to the local office and I chose to extend the trip by a couple days to explore the city.
How long did you go for? How did you spend your time?
I was in Manila for a total of five days: three days for work and an additional two for leisure. I used Your Local Cousin, a travel startup, to plan for my Manila trip after hearing about them through a friend who had tried them out for Paris and New York . Your Local Cousin connected me with a Manila local – Angelica who was extremely helpful and friendly. We spoke on Skype before I landed in Manila and Angelica was able to answer all my questions, concerns.
She was very friendly and understood my travel style and interests and gave me great recommendations including safety tips. My company is located in Makati (financial hub of Manila) and I was also staying in a hotel not too far away so I ended up spending most of my time in this part of the metro.
After a long and rough day of training, my colleagues from Singapore and I went to bars and lounges for a drink or two followed by dinner. We wanted to go to places that were not touristy, more like hidden gems that only people living in Manila knew. Of course the big foodie that I am, I got great recommendations from Angelica on the best restaurants Manila has to offer. I was also recommended stores where I could shop for vintage furniture but unfortunately I did not have the time to go there.
What were your most memorable experiences? What were the biggest disappointments?
I remembered how lovely and friendly the people were. Everyone is always smiling no matter how good or bad their day was going. The service in the restaurants and bars was excellent as compared to a lot of other places I've been to in Asia. On the last day of giving training, I had lost my voice and went to a bar called ABV (Alcohol by Volume) to wind down. They noticed how hoarse my voice was when I ordered a drink and got me a warm glass on water with lemon just to soothe my throat.
They have such a caring disposition. Manila's skyline was also very beautiful and I was very impressed with how developed the city was. My biggest disappointment was the insane traffic jams in the city especially during rush hour and I wish I had stayed much closer to work. I ended up spending a lot of time in cabs. Oh well, perhaps next time!
What do you wish you knew before you went?
I wish I had known about the traffic congestion in the city. It was really busy most nights and was a challenge with the GrabTaxi App to get taxis drive you from A to B. Sometimes taxis also did not offer you a ride if the distance from your pick up point to drop off was short. Other that, I was given a good de-brief on what to expect when I landed in Manila by Angelica. I strongly recommend their service if you want to get an insider's view on a city and want to take this opportunity to thank them for doing what they're doing.
Any favorite restaurants/hotels/hostels/sites you'd like to recommend? Tell us what made them great!
I had the best time in Manila at 71 Gramercy Bar in Makati City beside Century City Mall. This recommendation by Angelica was spot on! I could enjoy a great angus steak and have a cocktail in my hand while enjoying the night views of the city, it was gorgeous. I also remember having very interesting and delicious rum based cocktails at Le Café Curieux.
You should try the sweet banana flavored rum, which was my all time favorite and the prices were very reasonable as compared to what you would end up paying in Singapore. One of my all time favorite dining experiences was at El Cirkulo where the tapas came with a Filipino twist!
Is there anything that women specifically should know before they travel to your destination?
Women should be careful with some un-licensensed taxi drivers on the road that claim to offer meter rates but in fact charge you a fixed rate after 10pm. Best to go with Grab taxi cars that have the driver's details. Also I was advised to wear minimal jewelry and not to carry an expensive hand-bag especially while on the street or waiting for a taxi outside a bar or restaurant. Like any other place, you do have to keep a look out for pick pockets and other unwarranted characters so I would advise women not to venture out alone too late at night by themselves especially if they're an expat or not from Manila.
Work and Leisure in Manila: A Conversation with Berrin Teo