4 Helpful Tips for Finding Remote Work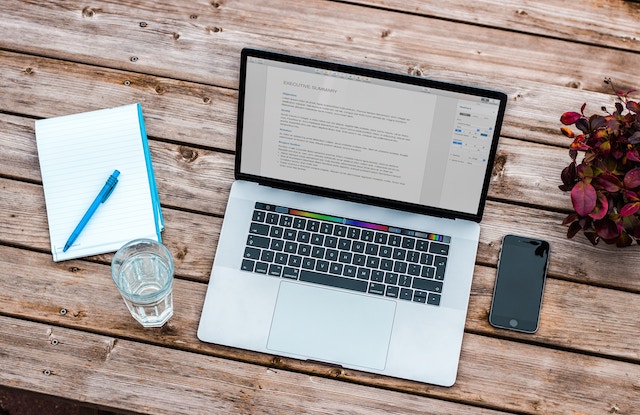 These days, more young people, including women, are taking huge leaps of faith and booking one-way flights all over the world. Even women who've been in careers for 20 years or more are starting to realize just what's out there and are following their dreams. But in my experience, the hardest part of traveling is when you're ready to go and start reviewing your finances. While travelling, the last thing you want to worry about is if you can afford those once-in-a-lifetime opportunities that come your way.
The easiest way to stay on top of your finances is to simply work on the go, and luckily there are a lot of resources out there for finding jobs that work with flexible schedules and nomadic souls. There are also many internships and programs available that can lessen the weight of those dollar signs weighing over your head, and help you turn fear into fearlessness.
4 Helpful Tips for Finding Remote Work
Marketing and Communications Skills
During my travels I have found that some of the most useful skills to have for finding remote work fall under the marketing and communications category. Many small and large corporations hire contractors for these positions, as this eliminates the need to pay for a desk to sit at; therefore, it doesn't matter where you are in the world! These are all skills you can take with you as well, as long as you have a laptop. A few skills I highly recommend working and/or focusing on include:
HTML coding, web design and development. Try Codacademy for simple and free online courses to see if you like this kind of work.
Marketing and digital marketing. SEO optimization is HUGE right now, especially for large corporations with dozens of competitors. There are many marketing and digital marketing courses you can take online that can help you become competitive in the field.
Event management: destination events, fundraising campaigns, sponsorship outreach and activation. From non-profit to corporate to destination weddings! Event management is a huge market and if you are an expert in a certain destination, you'll bring in clients easily. Sponsorship and fundraising management can also be done with access to a phone and a good pair of work pants. Get on board with an organization and use your sales skills.
Professional writing for grant proposals, resume building and blogs. Most travellers have blogs and are writing about their adventures or what to do in each destination they visit. However, professional writing is where the money is. Most musicians and smaller-sized non-profits hire externally for grant writers, and blogging for small and niche companies and services is a huge market.
The easiest way to stay on top of your finances is to simply work on the go, and luckily there are a lot of resources out there for finding jobs that work with flexible schedules and nomadic souls.
Resources
Some useful resources for finding jobs for travellers include "nomad" employment-related search engines. These websites are targeted at younger age groups and offer positions that fit travellers' schedules. You'd also be surprised what you can find on local Craigslists, too (yes, Craigslist is everywhere!) Here are some important resources:
Volunteering and Not-For-Profits
If working on the go isn't your style but you'd like to keep costs low, finding opportunities to WOOF (work on an organic farm) is one of the best ways to stay budget friendly while making awesome friends in a new destination. WOOFing is when you volunteer your time in exchange for accommodation and sometimes food as well. Most opportunities are in farms and include a wide range of activities from berry picking to planting to feeding livestock. You can WOOF almost anywhere in the world.
WOOF International
Workaway
If you're aiming to connect with non-profits, non-governmental organizations and charitable organizations while travelling, Idealist is one of the best websites. Most organizations use Idealist as their portal for hiring talent from all over the world for a wide range of positions, from paid management to volunteer internship positions. Most of these organizations will help with obtaining long-term visas, as some countries in Africa and Asia will only let you stay 3 to 6 months on a visitor, volunteer or tourist visa. This is a great way to stay longer in your destination of choice while supporting a great cause.
Idealist
Tips for Finding Remote Work photo credit by Unsplash.com.