Tuscan Cooking: A Conversation with Lara Krupicka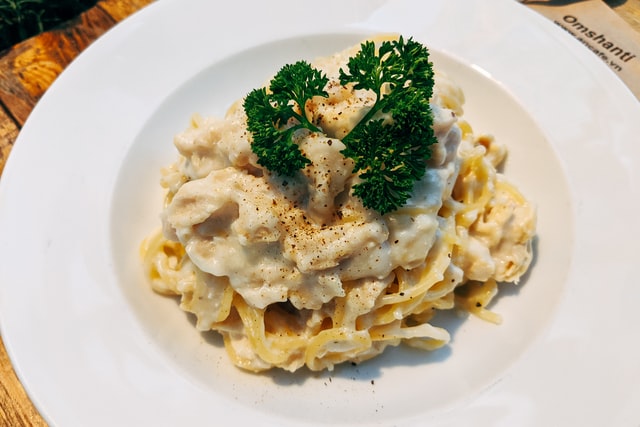 Lara had always wanted to go to Tuscany, so with her foodie husband she took an authentic Tuscan cooking class in Italy.
Tell us about yourself! What do you do when you're not traveling the world? Where do you live? What made you decide to travel to your destination?
I'm a parenting journalist, editor and author of 'Bucket List Living for Moms: Become a More Adventurous Parent' and 'Family Bucket Lists: Bring More Fun Adventure and Camaraderie into Every Day'. I write primarily for parenting magazines across the U.S. and am an advocate for living out your life longings in both big and small ways every day. I live in the suburbs of Chicago with my husband and three daughters.
My trip to Italy was inspired by a long-time desire to see Tuscany and its beautiful hillside towns and vineyards. Of all my bucket list goals, that one was on the top of my list. Our 20th anniversary was the catalyst for making that happen. We visited Rome, Florence, the Cinque Terre and Milan. It was all amazing, but Florence and Tuscany were by far my favourite, and the cooking class was definitely a highlight.
What kind of cooking class did you take? How long was it, where was it held?
We took a traditional Tuscan cooking class that included making fresh egg pasta from scratch, along with Potato Brocatelle (appetizer), Pasta all Norma, Chicken with Herbs and Saffron, and Tiramisu. It was a 4 1/2-hour class held in the classrooms of In Tavola cooking school in Florence, a short walk across the Arno River from the Piazza Santa Trinita.
Did the cooking class include any extra activities, such as a visit to a marketplace or a restaurant?
The class we took was a half-day class, so it focused on cooking. However, the meal was served family style at a long wooden table in the school's wine cellar. It was a charming setting and made for a memorable finish to the class.
What did you learn? What were your most memorable experiences? What were the biggest disappointments?
The course focused on taking us through three recipes and our instructor made sure to coach us on various skills used in preparing them. I learned how to mash unpeeled, cooked potatoes using a ricer (so much easier!) and discovered that making homemade pasta isn't so much difficult as it is time consuming. I definitely want to try doing that at home. Our instructor was a real character – very amusing to work with and enthusiastic about cooking. And the food turned out great!
Our biggest disappointment was not having our own copies of the recipes at hand as we learned, for taking notes. We were given a booklet of them at the end, but discovered that our chef had made variations on the ingredients and we couldn't remember quantities of what he had substituted. Even taking notes on blank paper could have been a help.
What do you wish you knew before you went?
I read reviews of the class before I booked it, so I felt prepared for what to expect. And in some respects my experience exceeded my expectations. It might have helped to know that it wasn't as much in-depth instruction as it was guidance through cooking specific recipes. And with the meal served family style, you won't be guaranteed that the dish you're being served is the exact one cooked at your station (although I think they tried hard to serve you what you cooked). It didn't bother me, but others may find that important to know.
Would you recommend other women travellers take this cooking class?
I definitely recommend this class for women. While I took the class with my husband (actually, I took it *because* of my husband – he is more of a foodie than I am), I certainly would do it again with a friend. The class itself was a mixture of couples and singles – we shared a cooking station with two American women and had a great time together.
The class was held by the cooking school Il Tavolo, in Florence. Classes typically start at 5:15pm and last for 4.5 hours.