Cooking in Sicily: A Conversation with Allison Scola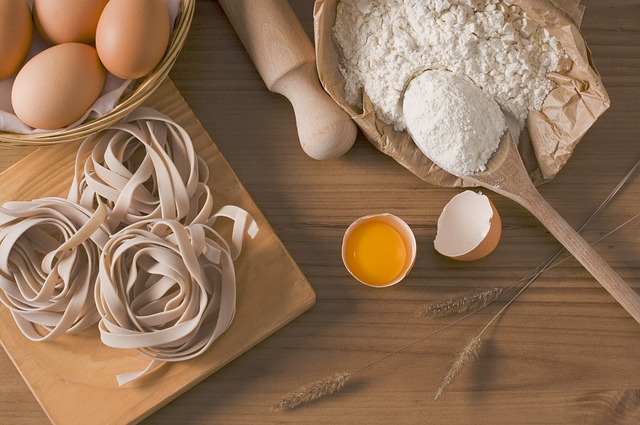 Tell us about yourself! What do you do when you're not traveling the world? Where do you live? What made you decide to travel to Sicily?
I live in New York City, and I am a musician, writer/editor, and I design and lead specialized tours of Sicily for select clients. I travel to Sicily because it has so much history and culture–going just once is barely enough! I also love the region because it's the land of the goddess. There is goddess energy everywhere on the island! You feel it as soon as you step off the plane.
What kind of cooking class did you take? How long was it, and where was it held?
I have taken a class with GoSicily Cooking Experiences in Agrigento. The class was all evening, starting at 5 PM with a welcome drink and appetizers and we finished with a big, family-style meal. It was held in Farm Culture Park in Favara (outside of Agrigento). Farm Culture Park is a modern art museum. It feels like something from the Lower East Side of Manhattan landed in the middle of Sicily! Very different than the UNESCO site Valley of the Temples just a few minutes down the road. Farm Culture Park has a teaching kitchen, so it's really comfortable for a group.
Did the cooking class include any extra activities, such as a visit to a marketplace or a restaurant?
No, this one didn't. GoSicily asked if we wanted folk musicians to open the evening with a performance of traditional Sicilian music–I'm going to do that with the group I'm bringing with me in September!
What did you learn? What were your most memorable experiences?
We learned how to make fresh cavatelli pasta from flour and water. Annalisa, the mamma who teaches the class, gave us her insider tips on how to make the dough just right! A trick she learned from her grandmother. We also learned how to make a simple but delicious tomato sauce from fresh tomatoes; a caponata (a classic Sicilian eggplant relish), and an almond dessert called cubáita that is made with fresh Sicilian almonds and sugar.
I love the camaraderie that cooking classes create, in fact, for my wedding reception (we had a small group) we hosted a cooking party for our guests, who made the meal that we all ate as our first meal as husband and wife… but I digress. When travelling with a group, it is a fantastic way to have people work together and learn about each other. That's what I love about it–well, and then at the end when we all sit down together and enjoy the fruits of our labor.
What do you wish you knew before you went?
I wish I hadn't worn a white dress when making tomato sauce from fresh tomatoes!
Would you recommend other women travellers take this cooking class?
I highly recommend that women travellers take the GoSicily Cooking Class. Annalisa, the proprietress and teacher, is a firecracker! She, like many of us emerging women business owners, manages a household (with two young children) and works another job while she is growing GoSicily. So, if you are in Agrigento, Sicily, it's a fantastic way to learn about southern Sicily's cuisine and traditions.
I have also taken a class with Alessia of Smile & Food in Siracusa, Sicily. She, like Annalisa, is a force to be reckoned with! She has a different cuisine tradition and loves to share her family recipes with us students.
I truly believe that the best souvenir to bring home is a cooking class experience that you can repeat for years to come and share with friends and family. The experience brings you closer to the culture and the land of wherever you are visiting. I have found them always to be truly remarkable because the recipes and the new techniques you learn keep the conversation of your travel experience going for years after you've come home.