72 Hours in Guadalajara: Your Ultimate Guide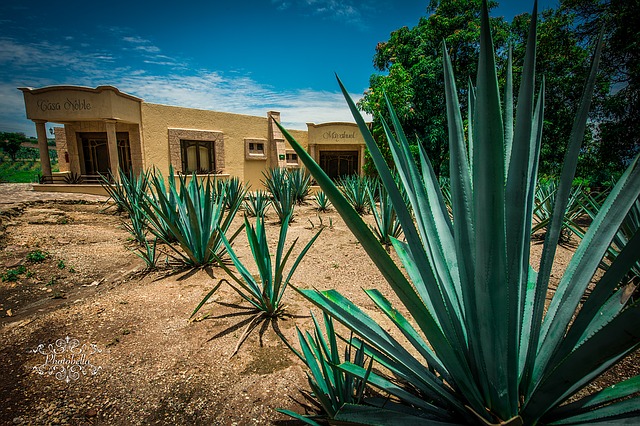 Often underrated, passed over for Puerto Vallarta, Mexico's second city has so much more to offer than beautiful men and women, mariachi and tequila. Here's my guide to make the most of 72 hours in Guadalajara.
72 Hours in Guadalajara
Day 1: Appreciate Guadalajara's Centre
Take a stroll over to Santa Tere, a vibrant neighbourhood that sits just above the famed Chapultepec Avenue. Here you'll find all manner of stores selling brightly coloured clothes, random household goods and, of course, piñatas. But the real jewel in the crown of this area of Guadalajara is its excellent indoor market. Stop by for breakfast at the ridiculously economical El Mercado de Santa Tere, and choose from any one of the food stalls. I recommend trying out the fresh aguas frescas and the quesadillas stuffed full with whatever takes your fancy.
Head to Guadalajara's historic centre to take in the impressive architecture, including the skyline dominating cathedral which sits at the centre of four surrounding squares. Take some time to appreciate each one, as they all have something a little different to offer. If you're looking for peace and quiet, try the Rotonda de los Jaliscienses Ilustres and check out the busts of famous Jaliscienses (people from Jalisco). Afterwards, wander down the Plaza de la Liberación in the direction of Teatro Degollado.
If you're travelling with children, definitely stop by Ripley's and the Wax Museum.
If you're travelling with children, definitely stop by Ripley's and the Wax Museum. This area of the city has so many awesome buildings that you can afford to wander down side streets and get a little lost.
Stop by El Mercado de San Juan, the largest indoor market in Latin America! It's stuffed full of souvenirs, leather goods, food stalls, and handmade sandals. Don't allow yourself to be marked as a tourist and sold to at higher prices; haggling can make all the difference!
Have dinner at Pig's Pearls, a gourmet burger restaurant that serves Mexican craft beers. Afterwards, wander down Chapultepec Avenue by night and soak up the atmosphere. On Sundays, the central pavement is lined with stalls selling all kinds of artisan products. Stop off in any one of the excellent bars that line either side of it – I recommend Pinta Negra with its open-air roof terrace.
Day 2: Go Further Afield
Spread your wings and visit the lakeside destinations of Chapala and Ajijic. These beautiful towns, with excellent street art and quirky shops tailored to foreign visitors, make for a relaxing day. Head to Chapala first and get breakfast in one of the cafés, buy a fresh coconut and wander along the 'lake front'. Then grab a bus to Ajijic and have lunch or try a michelada (beer and spicy tomato juice concoction) at The Peacock Garden, before heading back to Guadalajara.
72 Hours in Guadalajara
Dive into some more of Guadalajara's night life, this time on Bernardo de Balbuena. This street plays host to a trifecta of Guadalajara's top bars – El Rey Mezcalería, Salmon and Chacal. Drink at the first, head to the second for live music and DJ sets, and the third to dance.
Definitely don't miss out on the pizzas sold by the slice across the road from these three hotspots. Pizza Rila has something of a legendary following in Guadalajara, and with good reason. The American owner will always be happy to chat.
Day 3: Did somebody say… tequila?
For your last day in Guadalajara go to Tequila, the famed (you guessed it) tequila producing town. About a two-hour bus ride away from Guadalajara, you'll easily find a spot on a factory tour upon arrival. These tours will offer transport, explanations of the process, free tasters and the opportunity to stock up on some bottles before heading home.
After your tour, wander through the back streets of the town, and definitely pay a visit to the very upmarket looking Jose Cuervo distillery. Have drinks in any of the bars outside the central square before getting the bus back to Guadalajara. Alternatively, if your budget allows, take the Tequila Express tour.
This train takes you directly from Guadalajara to Tequila, and has on-board entertainment, food and drinks, as well as the tour when you get there.
If you're not exhausted when you get back for the evening, try and make time to see some more of the city's nightlife.
72 Hours in Guadalajara Related Reading
10 Things You Should Never Say in Guadalajara
Have you traveled to Guadalajara? How was your trip? Email us at [email protected] for information about sharing your experience and advice with the Pink Pangea community. We can't wait to hear from you.