A Moroccan Hammam for the Heart, a Little Sahara for the Soul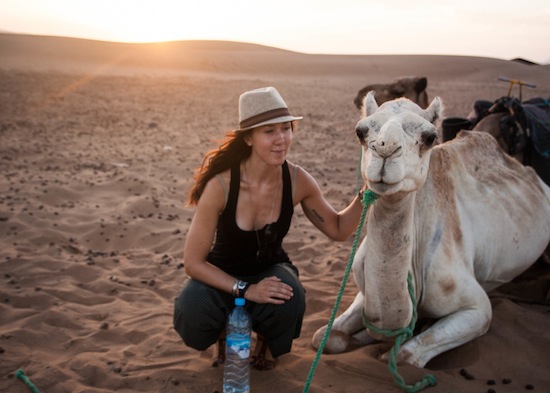 I'll be honest…Morocco wasn't the first place on my list, or the second. I imagined a two week tour of the coastline of Portugal crusted with castles warm to the touch from the simmering sun. I thought clinking beers with new friends in Ireland sounded random and jovial, a fool-proof way to end my trip, which sounded okay despite a bit of lackluster, considering I had a track record for missing flights and all other forms of transportation. I'd be headed home from Gatwick eventually.
I'd like to be romantic, as my writing tends to suggest, but Morocco wasn't softly whispering my name all the way across the clean Swiss Alps, which I chose to call home base after my au pair contract ended. It didn't entice me, nothing lingered; actually, nothing came to mind when my travel-mate Michal suggested we go to Morocco. Nothing…except a small piece of fear.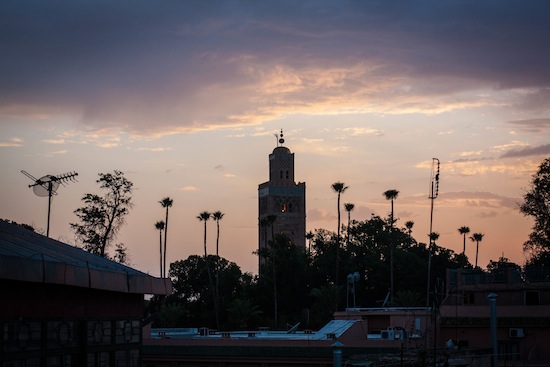 But what was I afraid of? I wasn't going to a Muslim country alone. This was my father's only worry; he even advised not to go to Italy alone, but I'll let him play the paranoid dad card. I felt confident I was making a wise choice, so I took the rest of this irrational fear, wrapped it up in the long skirts and Harem pants, and briskly shoved it into my 50 liter pack. Realistically, I would've had to wear a potato sack in order to not stick out like a white, female tourist, and get more attention than the happy, Polish hippy with blonde ringlets sitting next to me.
A Moroccan Hammam for the Heart, a Little Sahara for the Soul.
We stayed a night in magical Marrakech, were invited into a family's traditional house for the previous night in Ouazazate, and now made our way south-east towards more desolate, and "exciting," areas. We wanted to see those golden picturesque dunes that only appeared in our minds from movies.
Michal used me as a pillow and I carelessly accepted. I couldn't catch a glint of a nap on that dusty bus, and realized since this was the cheapest way to travel through the country (I don't think we ever paid more than $25 for a ticket, and that was only our farthest journey from Essaouira to Fez), this instance of fatigue and sweat bumping along at a slow pace would become a common occurrence. It was Ramadan, my stomach craved nutrients beyond what a loaf of bread could offer, and it was hard to find a store open to buy a liter of water, the vital liquid that escaped from my pores at a rapid pace onto Michal. Coming from Ouarzazate, we arrived in Zagora, "the gateway to the Sahara," at high noon.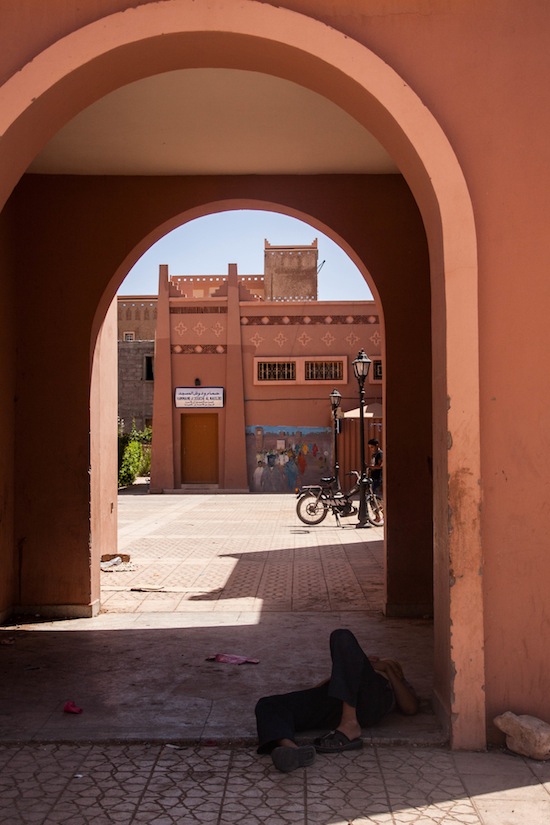 Immediately people were trying to sell us something; honestly anything, but mostly camel tours. Camels and the Sahara, are like the peanut butter and jelly to a curious tourist, but maybe only an American would get excited about this analogy. Our Couchsurfing host turned out to be yet another snaky salesman, so once he absorbed our disinterest in overpriced tours, he dropped us off at the house of an older expat from France, a friend of his. We shared no common language, but stupendous charades consistently prevailed in our fatigued attempts to communicate.
We did understand an Arabic word, "hammam," which is a type of bathhouse where a Moroccan would typically go regularly, similar to a daily shower. For starting at around 5 euros, you get a bathed and exfoliated, but don't confuse this for your typical day spa. Once again, I didn't know what to expect, but anything to get the sweat off my back sounded glorious.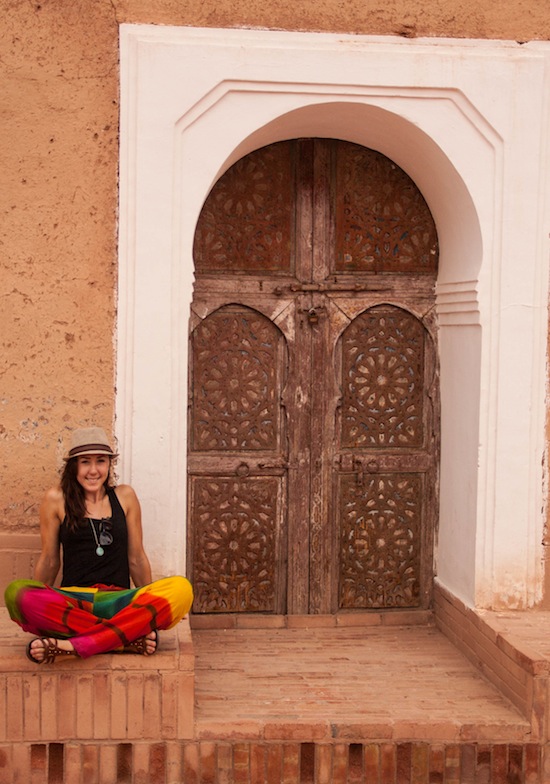 A large and serious woman in full dress and scarf greeted me at the door. Both of us undressed awkwardly (well maybe I was the mostly awkward one) and once again through charades, I understood to lie face-down on the cold, tiled floor. Exhaling deeply to expel the warm wind out of my chest, the contrast felt surreal. Like taking off a warm mitten to touch an icicle, I immediately started to melt and let go of all my apprehensions and control of the experience. She then filled and flung a large bucket of luke-warm water over my torso, she covered my whole body with a strange, sticky black soap. Then, with a glove that could have been confused with a rough cat tongue, she began to exfoliate. It was painfully refreshing; to shed my tired skin.
She signaled for me to turn over and I had to laugh at the scene. I laid there, drenched on the floor, with a robust and topless women scrubbing me pink all over. As I noticed the dead, brown layer of my skin ball up as she scraped along with the glove, I laughed partly in disgust. Finally she released a full-bellied laugh I swear she held back up the whole time, all of my own awkwardness balled up in her throat dying to state the obvious; this little scrawny tourist had no idea what she was doing in Morocco. With my new skin exposed, she gave me a quick massage, washed my hair with diligence, and started cleaning up her work station after handing me a towel.
A Moroccan Hammam for the Heart, a Little Sahara for the Soul.
I wanted to remain on that quiet, cold tile and share some gossip, rather than just one laugh. I wanted to know about her family, her children…her life, but she quickly wrapped herself back up from head to toe and shuffled off to find my clothes while I dried my hair. I wondered if she had ever feared foreign places and desired to thank her for letting me find relaxation in her eyes for the first time since I landed in this new territory.
That hammam was such a treat. And to think this is a daily routine? Not too bad Morocco. I then felt ready for what was ahead–my peanut butter and jelly sandwich (camel trek), complete with one night spent sleeping under the stars with the scarab beetles with only Azizzi, our humble guide and a few tour assistants with giant, rhythmic hands that led a late night drum circle. At this point there was nothing else to do but dance in my harem pants around a raging desert bonfire.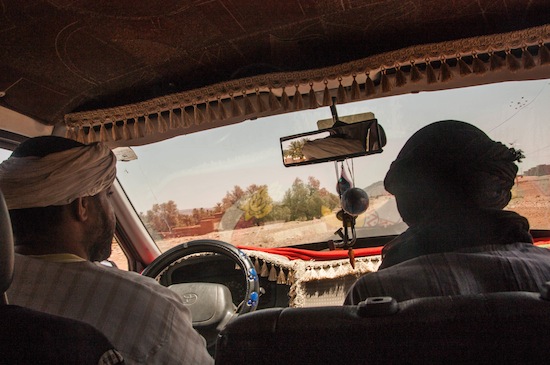 I wish I could give better advice for anyone interested in heading out to the Sahara, but odds are you may get ripped off in terms of buying goods and tours, and you will be uncomfortable at times regardless how modest you think you're dressed. My only advice is: one night is never enough in the Sahara, you must go deeper and travel further until you see those sky high dunes. And secondly, there is immense value to accepting the magic inherent in mystery; in not knowing it all, and being slightly under-prepared yet satisfied in what lies ahead. This is how you come into your own being in a foreign land. This is the real zest of life.

Where I stayed:
Our stay in the traditional house was a connection found on Couchsurfing.org. If you use this website SAFELY, and do your research on potential hosts, it can be a very rewarding, and cheap way to travel, as well as an opportunity to learn about a culture from a local's perspective.
Photos by Sarah Parnell.