10 Things Students Should Pack for a Paris Holiday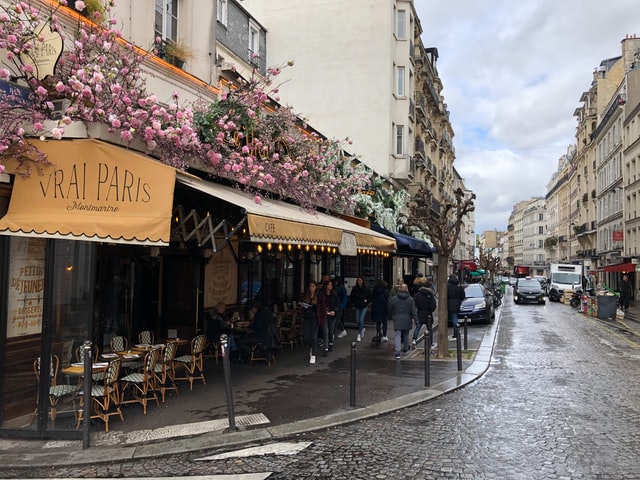 Ah, Paris. City of Lights. City of Romance.
Where the baguettes will grant you a lifetime ruin for any other kind of bread and the wine will make you temporarily forget that you don't actually speak French. Basically where every 14-year-old girl dreams of going one day, right?
Well, I did anyway and that's how I ended up living there for the past two years. So what should all you ladies remember to bring with you to one of the most famous cities in the world?
Let's break it down, in no particular order.
10 Things Students Should Pack for a Paris Holiday
1. A Student ID
The most valuable piece of laminated paper you'll have, if you're eligible that is, is the student ID. This little baby can get you into virtually every museum, theatre, cinema or touristy situation for a discounted price, if not for free. Make sure to flash it at every entrance because they usually won't ask for it. All of those little euros can really add up, if only at least for a bottle of wine and a baguette. And that's already totally worth it.
2. Mini Umbrella
Drizzly walks home in the afternoon or rainy Sundays in Luxembourg gardens. Cliché? Yes. The truth? Oh yeah. Basically, it rains. A lot.
Don't be the only sucker in the streets who doesn't instantly whip out their ultra sleek mini pop out umbrella when it starts to pour. Because I have been there, my friend, and eventually you just give up and have to embrace the wet rat look. I don't think I pulled it off very well, but hey, maybe you're one of those annoyingly fabulous few (whom I hate) that does.
3. Plug Adapter (and Power Converter)
Most people know that the outlets are different abroad, duh, so you need to bring a European plug adapter. It's better to go ahead and buy an adapter before you leave because the price is going to go way up if you wait until you're running desperately on 1% at the airport.
The thing I don't think a lot of people realize is that the power voltage in Europe is actually higher than in the US as well. Meaning that your electronic appliances like your blow dryer, straightener, or curling iron, that are made to be used at a certain voltage, will basically blow up on you if you try to use them over there. Just buy yourself a plug adapter that is also a power converter and it'll fix the issue.
Also, depending how long you plan to be abroad, I would just go ahead and purchase dual voltage electronics, that way you don't have to deal with the extra plug in contraption all the time. I purchased mine before I moved and it was one of the best 'girl' decisions I ever made.
Side note: Phones, computers and cameras work perfectly fine and are made to deal with this issue. So no worries on that front.
4. Exact Change
Ok, ok. This isn't a necessity really, but it is a pesky cultural difference I found obnoxious to deal with. Sometimes the French just hate having to count their coins, so at least trying to have exact change will definitely up your chances of getting friendlier faces in the boulangeries and cafés.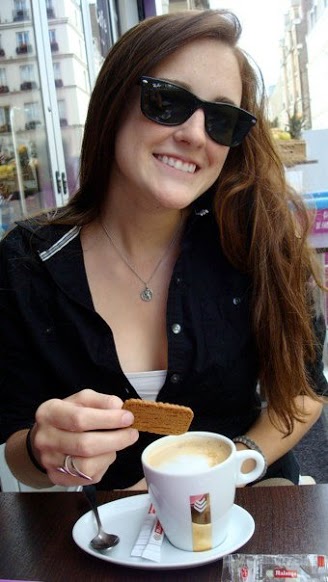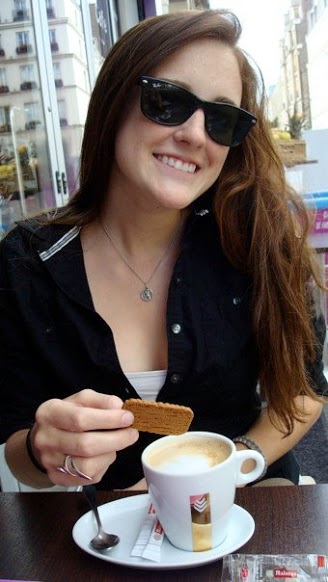 5. Basic French Words
France has a sort of secret code. It's one of those things that might determine if you get a smirk or a grimace when entering and exiting a shop or restaurant.
The code is fairly simple…French.
By just saying "Bonjour" when entering and "Au Revoir" when exiting shows just basic manners in France.
Don't get scared. You don't need to be fluent. Hell, you don't need to know more than three words. Because if I could advise anyone on anything it would be to at least use those two words, plus "Merci" instead of "Thank you," whenever, wherever, possible. This simple gesture shows you're at least trying to be respectful to the French language even if you don't know more than those words.
6. A Zipped Purse
I feel like this one might be way too obvious to suggest. It is a city, after all, and pickpockets are everywhere. But I can't help emphasizing the need for one.
Because, sadly, those pickpockets are good. They're annoying, frustratingly, sneakily good.
So zip up your stuff and don't check your new and expensive iPhone too often in crowded areas. Let's not make yourself an easy target on your vacation.
7. Scarves
I think of the scarf as an emblem of the French. They might not have invented it, but they sure have perfected it. I've never seen so many kinds or so many ways of wearing one in any country I've ever visited. If you don't have the space to bring one, just do like I did and buy way too many of them while you're there.
8. Headphones
Another simple item to suggest but I couldn't help myself. Walking the streets of the Le Marais or Saint Germain-des-Prés, headphones on and volume up, is one of the best solo experiences in the city you can have (and, in my opinion, might even be better than some of the museums you stand in line for hours to enter).
Plus, it makes time go by a lot faster on the smelly metro.
9. A Carry Bag
Paris is pretty green. So much so that stores are pretty stingy on giving out plastic bags. Good for them. But also, kind of frustrating when buying supplies for a picnic. So toting along a fold up reusable grocery bag is very useful to keep handy.
10. Corkscrew
This seems obvious. It's Paris, after all.
Open alcoholic beverages aren't really a no-no in Paris. In fact it's very common and wonderfully enjoyable to take a sidewalk seat by the Seine or Canal St. Martin with friends, wine and a packed picnic. A corkscrew is always, and I mean, always, a good thing to have stashed away in your purse for moments exactly like those.
Frankly, I think it's pretty safe to say that no matter what you bring to Paris, you'll have a good time. Just remember that the number one thing that rules above and beyond all else on what to bring to Paris is enough room in your suitcase for all the goodies you'll want to bring back.
Photo for 10 Things Students Should Pack for a Paris Holiday by Unsplash.