The Seven States of Australian Beer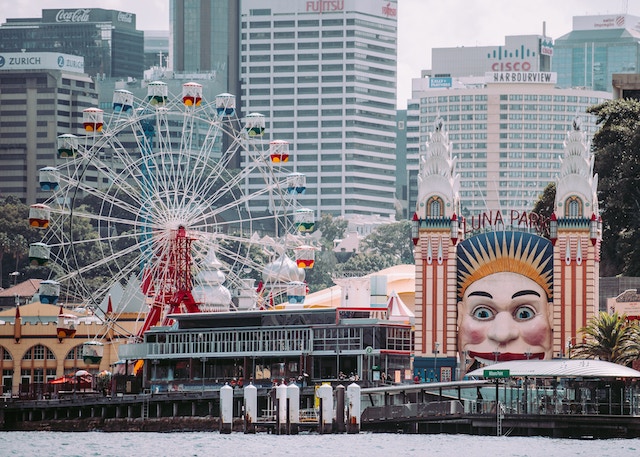 I come from a family of beer drinkers, and if there was a beer equivalent of a wino, that's what I would be. But when I first arrived in Melbourne, I learned the hard way that Fosters is not Australian for beer — or for Australian beer. My attempts to be a real Aussie led me to ordering this at a bar one night out, and after my first sip I promised myself that it would be my last as well.
Luckily my Australian family and friends have helped educate me on Australia's amazing local and craft beers, and I've since fallen in love with some of this nation's diverse regional specialties. Whatever your preferred style is, here's a guide to what to drink and where for a tour of some of Australia's best brews.
The Seven States of Australian Beer
Queensland
Brisbane is home to Castlemaine's XXXX beer brand (often called 'barbed wire' or 'four-ex'), which is famous for its range of pale, mid-strength, and full lagers. I learned to order like a local and ask the bartender for a Four-Ex Heavy or a Gold. The brewery in Milton is also just a short distance from Brisbane's central business district, and it's the only place to get a taste of Castlemaine's sparkling ale. It's worth a little side-trip, trust me.
Victoria
This state is home to one of the best-selling beers in Australia – Victoria Bitter. The recipe hasn't changed much since 1854, and it's become one of my go-to beers here in Melbourne. Carlton Draught is another local beer, and they are both examples of true Australian lagers, which use cane sugar as an ingredient I also love discovering new microbrews, and Melbourne is a great place to find your next beer obsession.
Anytime I'm in the mood for a good local beer, I just ask the bartender for something I haven't had yet. It's how I first discovered the coffee IPA from Mountain Goat brewery, a good choice to get the best of Melbourne's coffee culture and beer culture in one beverage.
For an alternative to Yarra Valley wine country, I recommend heading to Hargreaves Hill to follow the Ale Trail. You'll get great beer from the area's breweries, as well as food pairings made with local produce.
The Seven States of Australian Beer
New South Wales
NSW is home to so many large and small scale award-winning breweries that it's a little overwhelming sometimes. Tooheys, Reschs, Malt Shovel Brewery, The Little Brewing Company, Byron Bay Brewing Co., Illawarra Brewery … I've spent several trips here without drinking the same beer twice. I'm also trying to make my way to all of this region's major beer festivals, of which there are many.
I think the Australian Beer Festival is the one to start with: Not only is it a great collection of Australian and regional breweries, but it's held in Sydney's historic The Rocks district. And if there is one thing I love, it's an excuse to drink beer while catching a view of the city's famous harbour.
Western Australia
I know most people come to Western Australia's wine country, but this state is also the birthplace of Australia's craft beer scene. Matilda Bay, Gage Roads, and Little Creatures are some of the bigger names here, but Perth's Swan Valley hosts several award-winning small breweries. To get away and enjoy a cold one, head along the coast and try some unique beers in blink-and-you'll-miss-it places. It's how I found Matso's Brewery's chili beer – when you drink it, it bites back.
South Australia
If you're staying in Adelaide, take a tour of Cooper's Brewery, which is the largest family-owned brewery in Australia. It's also one of the only brands that use a special technique where some yeast is left in the beer after bottling. It was my first experience drinking beer like this, and I tried it both with the sediment and decanted. Personally, I don't really like chewing my beer, but give both a try and choose your own side.
For more boutique brews, drive through the beautiful Adelaide Hills and stop into some of the breweries there to get everything from bitter to sweet beers. For a really unique experience, I visited The Prancing Pony Brewery near Mt Barker. It's Australia's only brewery that uses an open flame to heat and brew the beer, which gives it this nice caramel-y flavour.
The Seven States of Australian Beer
Northern Territory
The Northern Territory has a small population, but they have one of the highest rates of beer consumption per capita in the world. The preferred local brand is NT Draught, but I also found other Australian brands in bars. It took me a few tries to get the ordering down right, though: In order to streamline the process, most people order based on the beer can colour.
It doesn't help if you're like me and don't really know all of them, but I found that if you at least try most people here find it charming. Just stick with the primary colours and you'll be fine.
Tasmania
Boag's reigns supreme in northern Tasmania, and you can visit the brewery or Boag's Centre for Beer Lovers in Launceston. I made sure to get my fill of Boag's XXX Ale, which is available only in Tasmania. In the south there's Cascade Brewery, which stands as the oldest operating brewery in Australia. Established in 1832, Cascade makes a range of beers including Cascade Draught, Tasmania's best-selling beer.
I spent an afternoon on a tour of this historic landmark, and then settled into the three-acre beer garden with a paddle sampler — a mix-and-match set of six beers for the ultimate tasting experience. Bonus: I'll say a bit about cider here, because they don't call Tasmania
'The Apple Isle' for nothing. It was love at first sip, and I think I drank more cider in one weekend here than water. You can either make a pit stop at a local bar for ciders on tap, or make a tour of it by following Tasmania's Cider Trail.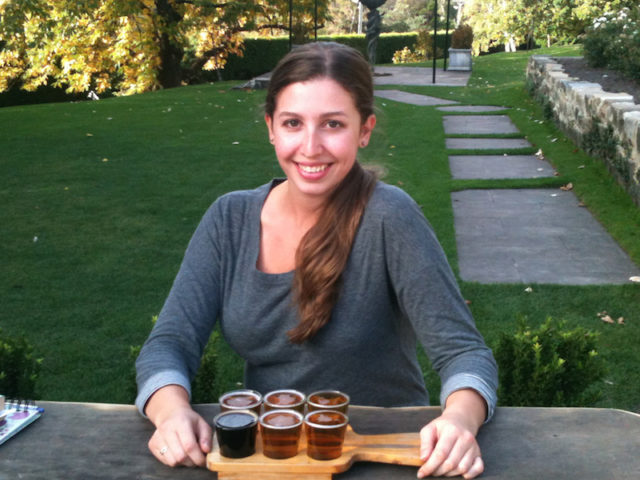 The Seven States of Australian Beer
Have you traveled to Australia? How was your trip? Email us at [email protected]pinkpangea.com for information about sharing your experience and advice with the Pink Pangea community. We can't wait to hear from you.
Join Pink Pangea's Travel Writing, Hiking and Yoga retreats! The Seven States of Australian Beer photo credits: Rachel Brown