5 Inexpensive and Delicious Houston Restaurants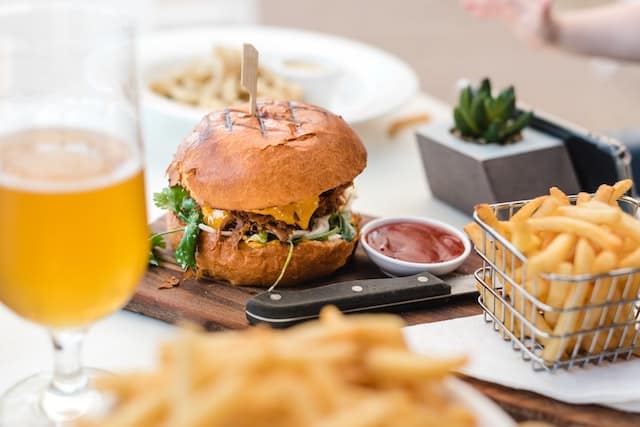 Don't we all feel good when we have a meal which is sumptuous and not too expensive? During my graduate school days in Florida, I would often come down to Houston, Texas to meet my boyfriend and friends. This gave me the chance to explore numerous Houston restaurants that served meals for under $10. That was one thing which compelled me to move to the food friendly H-town. As a matter of fact, the University of Houston was recently ranked number 43 among the top hundred food-friendly schools in the USA.
If you find yourself in Texas, check out these five Houston restaurants that will satisfy your taste buds and your pockets:
5 Inexpensive and Delicious Houston Restaurants
1. Bernie's Burger Bus
An ideal American burger is everyone's delight. So if you want to eat the best burger in town, make sure you go to Bernie's Burger Bus. They have the most cheesy, meaty, mayonnaise-y, and bacon-y burgers. My personal favorite is 'The Substitute," which is tasty, filling and costs only $9.70.
2. All Bengal Sweets
Often I crave this Persian/Arabian dish of flavored rice mixed with spices and herbs served with either chicken or mutton. For those of you who guessed it already, you are correct–it's biryani. This delicious plate of biryani costs only $5.99 at All Bengal Sweets. To add more fun to your plate, add fish chops for $1. Ain't that great? This petite restaurant is hidden in a quiet corner of Hilcroft, so you have keep your eyes open to find this place.
3. El Tiempo
If you are in Texas, you ought to have a bite of the authentic TexMex (Mexican food from Texas). At El Tiempo, you might not find food which is extremely inexpensive, but what saves your wallet is that you can order a half order of any main course. This means you'll still be full–for half the price. The food is absolutely amazing–as is the staff and the ambience.
4. Tandoori Garden
I have traveled across the USA in search of authentic Tibetan momos, but I couldn't find them anywhere. Finally, my search came to a rest when I came across Tandoori Garden in Houston. For $9 a plate, you'll get the most authentic, light-skinned, tender, juicy chicken momos. They are the best momos I have ever eaten in America. Skip the buffet, and go straight for the momos.
5. The Chocolate Bar
After all that food, it's time for some dessert! At The Chocolate Bar, sample everything from the non-alcoholic chocolate shots to the coffee and all of the desserts–everything is amazing. There are two locations for this place–each equally incredible.
5 Inexpensive and Delicious Houston Restaurants photo credit by Unsplash.com. Which Houston restaurants do you recommend?