South Korea Travel Tips: Rebecca's Take on Health, Safety and Romance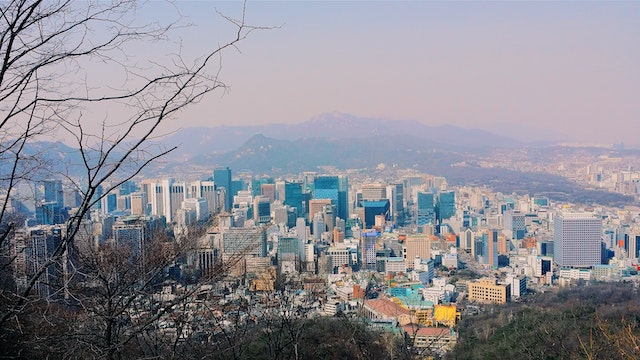 Traveling to South Korea? Rebecca Biage presents her South Korea travel tips about health, romance, women's rights and safety:
South Korea Travel Tips: Health
Feminine Hygienic Products in South Korea: What's available/what's legal/where to buy them?
In South Korea, females can easily purchase feminine hygienic products, like pads or tampons. They can be found at grocery stores, convenience stores or smaller chain stores (like Watson's or Olive Young). Korean tampons have a limited number of brands; however, I have seen the Playtex brand here. Also, if you purchase a Korean brand there are only about 10-12 tampons per box and they cost more (compared to U.S. prices).
Birth Control in South Korea: What's available/what's legal/where to buy them?
Currently, birth control pills can be purchased at pharmacies without a prescription. A couple of brands sold include Mercilon and Triquilar. The morning-after pill does require a doctor's prescription.
Gynecologists in South Korea: Are there any that you recommend? How, if at all, is a visit different from at home?
Female travelers can find English-speaking gynecologists in major cities. Patients can expect the usual pelvic exam, pap test and breast exam.
Breastfeeding in South Korea: What are accepted places for women to breastfeed? Is it accepted to do so in public?
Some department stores or supermarkets may have nursing rooms for breastfeeding.
South Korea Travel Tips: Romance
Dating Locals in South Korea: What are the norms and traditions? What should women look out for?
There is a strong emphasis on "coupledom" here, perhaps a bit too much emphasis. For some people, society or their families expect the norm (i.e., get married and raise children).
Students will often ask if I have a boyfriend. When I tell them "no," a surprised reaction follows, along with the "Why not?" question. When female students ask this question, I give them a little dose of Oprah, reminding them that females need a break from guys sometimes, and that being independent is a good thing in life.
Men in South Korea: Describe a few "typical" types of men.
I've met the usual types of men here: kind and respectful, naive or downright pompous.
Is South Korea LGBTQ-friendly?
Even though South Korea does have LGBTQ clubs and bars, the mentality of some people is very conservative when it comes to LGBTQ rights and equal treatment. Recently, Seoul's mayor Park Won-soon voiced his support for gay marriage. However, at the moment same-sex marriage/unions are not legal here.
South Korea Travel Tips: Women's Place in Society
Women's Rights in South Korea: Do women have the same position in society as men? How can you tell?
The school I currently work at does have a few women in upper administrative positions. At my former hagwon (from two years ago), the branch owner was female. However, Korea does continue to have some patriarchy weaved into society. Also, a majority of corporate CEOs are male. While a high number of females do enter university or have jobs/careers, there is the expectation (within society or one's family) that a female should marry and/or become a mother.
Local Women in South Korea: What are some clear cultural differences between you and them?
While there are some independent women here, conformity plays a role within society, especially when it comes to appearance. At my current school, almost all of the Korean females follow the "short skirt, sky high heels" mindset.
Perception of Foreign Women in South Korea: How do local men/women react to you when you say where you're from?
I have not had any negative reactions (yet) from women, men or children. When they ask where I'm from and I say "the States," the reaction is usually positive. If it's children asking, they are curious and will follow-up with more questions: where did you live in the United States, and do you like Korea better?
South Korea Travel Tips: Safety
Transportation in South Korea: Any that are safer/less safe for women to take?
In my personal experience, I've felt safe while traveling in Korea. The subways, buses and trains here are reliable forms of public transportation and are easy to navigate.
Dangerous area/s in South Korea: Any specifically for women?
While there is crime in Korea, the rate is very low so women should feel comfortable walking the streets. (You may witness the occasional alcohol-infused fights, but those are usually between Korean males.) In general, I've felt safe here.
Clothing in South Korea: What to wear/what not to wear?
Some Korean women (particularly the younger crowd) wear short skirts, even during the freezing winters. However, they are conservative when it comes to an open back, shoulders or wearing low-cut blouses/tops.
South Korea Travel Tips: Rebecca's Take on Health, Safety and Romance photo credits by Unsplash.com.