Living in Cuba: The Real Deal with Patricia Vila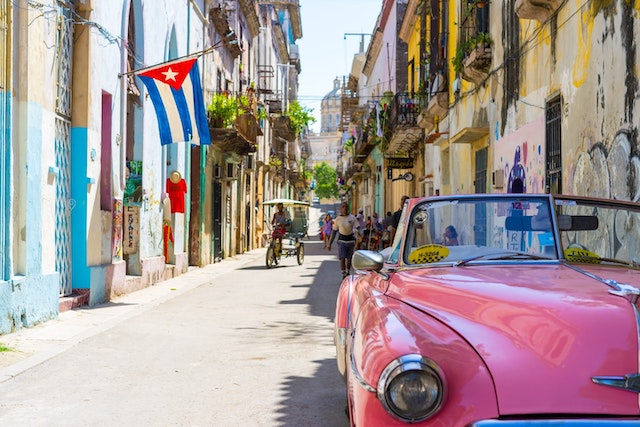 Interested in living in Cuba? Here, Patricia Vila shares the highlights and challenges, as well as her tips for an amazing experience abroad.
Tell us about yourself! What do you do when you're not traveling the world? Where are you from? Where do you currently live?
I am from Miami, Florida. I currently live in Miami Beach. Several years ago I had the opportunity to open the CNN Havana Bureau and live in Cuba for four years. Looking back I can say that it has been one of the highlights of my life. Especially, because I am of Cuban descent. I was able to meet my family, make new friends and really get to know and learn about the country my parents fled. It was an experience that has left a big mark on my soul.
What made you decide to move abroad? How long did you live there for? Tell us about how you spent your time in your new destination — whether you worked, studied, traveled, or did something else.
I moved to Havana because it was a career opportunity of a lifetime. I was part of the CNN team that established the first American News Bureau on the island in over 30 years. I worked at the historic Habana Libre Hotel once owned by the Hilton Chain. I traveled all over the island to cover news stories. When I needed to escape I would go to Varadero Beach for a day trip. I attended many events hosted by the countries that had embassies in Cuba. The work was challenging but rewarding.
CNN could not afford to transmit every story by satellite because it was to expensive. So, on a weekly basis I would got to the Jose Marti airport and find someone to hand carry the tapes to Miami. I always found that one person who wanted to help.
What were some of the biggest challenges you experienced while living abroad? What were some of the greatest highlights?
The challenges were that at times we had blackouts and water shortages. I could not always have what I wanted to eat. One time I brought three suitcase full of food with me. The highlights outweighed the challenges. The cities are historic and what makes Cuba so great are the Cuban people. They are open, friendly and take you in as one of their own. I always felt safe there.
What do you wish you knew before you moved?
It's not so much what I wish I would have known. It is what I wish I had done. I wish I would have taken more candid pictures of daily living in Cuba. The island has incredible architecture and people. I would have loved to have had a colorful collection of pictures to share with others and to have them as a keepsake of my experience.
Any favorite restaurants/events/sites that you'd like to recommend? Tell us what made them great!
La Guarida: It has a beautiful rooftop bar where you can see the skyline. The service is great and the food id divine.
Restaurant "1800": Has a spectacular view of the ocean and light fish dishes.
El Cocinero: A rooftop restaurant that serves chicken, fish and meat. Great service and fabulous cocktails.
Are there any tips you'd give someone else considering a similar move?
Always have cash. It is best to have large and small bills. Take much more than you think you will need. It will always come in handy. Compare taxi prices–some drivers will know you are from America and want to over charge. Make sure you drink water that is boiled or bottled water.
Is there anything that women specifically should know before they move to your destination?
Always bring everything you need. Imagine going to a country where they have nothing. Bring aspirin, hygiene products and medication. At times, Cuba can have these things but then the store runs out and it can take hours, days or weeks for the shelves to get replenished.
Photo credits for Living in Cuba: The Real Deal with Patricia Vila by Unpslash.