5 Less Explored Networks To Use When Traveling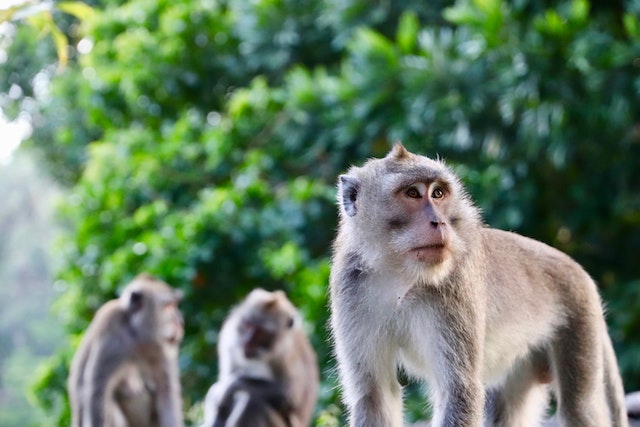 The first thing I do when I'm thinking of traveling to a country, state, city, neighborhood, or side of the street other than the one where I'm currently living is tell everyone about it. Literally anyone I come across, because I love networking! It's not a dirty word; it's a way of life. I am genuinely interested in talking to people, but there can be a slightly self-serving motive when I'm looking to go someplace new: local connections! If your dog walker's second cousin's boyfriend's sister-in-law knows someone where I'm going, I want to meet that person.
Everyone knows Facebook, Twitter, Instagram, etc., and as you're reading this on Pink Pangea, you've probably already Googled "women's travel" and "travel writing." The list below does not include those networks. Instead, here is a list of connections to consider that I've found to be extremely helpful but which might not be the first to come to mind when exploring a new place.
1. Alumni Associations
Whether you graduated two years or 20 years ago, alumni associations try their darndest to keep track of you. Great news! This means they're keeping track of other people, too, like the ones at your destination.
When I moved to New Zealand, not only did I look up my undergraduate and graduate school alumni networks, resulting in a list of 20 people to contact around the country, I also landed a flat-sit as a direct result of alumni networking! I went to Mount Holyoke College, one of the Seven Sisters, the first all women's colleges in America. I was the MHC liaison to the Portland Seven Sisters Alumnae Network. The Barnard liaison had a Kiwi friend who had an upstairs neighbor who was going out of town right when I moved there. Voila! A place to stay!
2. Age-Specific Groups
No, I'm not talking about InstaTwit, or whatever the latest social networking app is (yet!). I'm talking about "Young Professionals Blah Blah Group" and the Red Hat Society: people brought together by age (and perhaps a shared interest). It's a built-in demographic that understands your age-specific needs. That said, don't be afraid to tap into the networks your parents, children, or grandchildren might belong to!
I didn't know anyone in Portland, Oregon, when I moved there in 2013. My father put me in touch with a man who used to train in his dojo. The man and his wife graciously opened their home to me, and we're still friends today.
3. Industry Networks
Whether it's professional or personal, there's an industry network. In addition to those "Young Professional" associations, I belong to groups for women business owners, booksellers, and people in non-profits, just to name a few. For crafters, there are sites like Ravelry, Craftsy, and Etsy. These worldwide organizations are perfect for asking local advice about whatever that interest is, and maybe even meeting up when you get there.
I'm also a professional housesitter, and yes, that's a network, but the real story is that the woman who owned my last housesit is in a quilting network. She connected me with a quilting friend in New Zealand, and we're getting together soon. So make use of other people's networks, too.
4. Religious/Ethnic Societies
Places of worship and ethnic societies have a long-established network of people who want to help you feel comfortable with other people in that network wherever you go. While it's wonderful to meet people from all walks of life, there's something comforting in attending a service, holiday event, or festival that speaks to your people, whoever they might be, wherever you are.
It's also great fun to participate in someone else's culture, like watching Bollywood dancing at the Auckland Diwali Festival, enjoying a hangi meal with the local Maori tribe, or getting up at 3:30 a.m. to watch the All Blacks play rugby on TV at the local pub (What? Sports can be a religion!).
5. All the Apps, All the Time
There is no way to provide a comprehensive list of the travel apps, websites, and other digital resources out there, but I will share a few I've found helpful most recently in my transition to New Zealand:
Pink Pangea (obviously)
Couchsurfing.org – I've hosted and surfed with this site, as well as made use of its forums. It's helpful that they have various levels of verification. Also, use your brain and gut instincts, i.e. reconsider staying alone with an unverified person.
WWOOF – World Wide Opportunities on Organic Farms. There are many different ways to "farm." For instance, I've found a café/bookstore in northeastern New Zealand where I'm excited to WWOOF!
Outbound (app) – This is a little like online dating. People post things like, "Looking for a backpacking partner for the Milford Track in February!" and you message them to see if you might work as travel buddies.
Dating apps! – Don't judge it before you've tried it. It's fun to meet for a coffee date that turns into a neighborhood walk that turns into dinner at a little restaurant I never would have found on my own. Just use your brain on this one, too. Public places are your friends.
Essential NZ (app) – This has given me suggestions for less touristy destinations to visit in my area. Look for other geographically specific apps to help you on your journey.
What are your favorite networks to use while traveling?
Photo credit: Unsplash.