5 Things to Do in Costa Rica (Besides Yoga)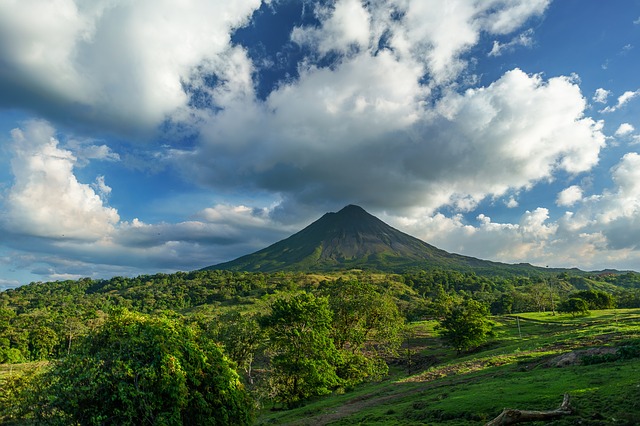 Costa Rica is a very popular destination, which isn't surprising when you realise how much the country has to offer. It is extremely biodiverse, has world-renowned surf beaches, no military, a happy population and an abundance of wildlife. But it seems that solo female travellers come here for one thing more than the others: to do a yoga retreat. Don't get me wrong: I enjoy yoga and there's nothing wrong with combining yoga with a visit to this amazing country. But when you've finished in your 'child's pose' and 'downward dog', these five things to do in Costa Rica will lead to an exciting and enjoyable visit.
1. Searching for wildlife
This is easily achieved in Costa Rica thanks to their wildlife reserves. Costa Rica contains 5% of the world's biodiversity but only 0.1% of the world's land mass.
Bird watching is an easy activity everywhere in the country. Even just sitting quietly on the veranda of your hotel you will usually see a variety of birds. You can expect to see scarlet macaws, hummingbirds, frigates, toucans, parrots, kingfishers and birds of prey. In fact, 894 bird species have been officially documented. That's more than Canada and the United States combined!
Costa Rica is the country that invented zip-lining, so that should give you an indication on how seriously they take their adventure sports.
To see turtles, head to Playa Ostional on the Nicoya Peninsula before the new moon. At the Olive Ridley Turtle Arribadas they come up onto the beach to lay their eggs en masse. At Playa Grande, just up the coast, you can see the gargantuan leatherbacks, or 'La Baula' as the locals call them.
If you can keep your imagination in check, try night hiking in the forest. A different set of animals are active at night, such as nocturnal birds, bats, snakes, frogs, spiders, scorpions… I strongly recommend going with a guide as they point out so much more than you would otherwise see yourself, plus it's easy to become disorientated in the forest at night.
2. Hiking
There are endless beaches to walk on both coasts, rainforest to explore, cloud forest to get lost in and, for the more adventurous, volcanoes to climb.
These can be done either with or without a guide. From personal experience, I recommend always going with a guide. On the few occasions I have not hired one, I still had a great time but saw very little as I was focused on where I was going instead of looking around. With a guide you can relax and enjoy what is around you, and they will be able to point out different plants and animals and make the hike more memorable.
Related Reading: you can continue your reading and find more interesting facts on FactRetriever.
3. Adventure activities
Costa Rica is the country that invented zip-lining, so that should give you an indication on how seriously they take their adventure sports.
Across the country there are endless options for zip lining, mountain biking, ATV'ing, diving, snorkelling, white-water rafting, horse back riding, rappelling, bungy jumping and more.
4. Relaxing
Nothing has the ability to make friends and family back home more jealous than a picture of you in a hammock. Spend a quiet morning or afternoon listening to the surf, reading a book or just having a nana-nap.
If you're looking to unwind even further, check out the natural hot springs around Volcan Arenal. There are plenty to choose from, and some are even free to enter.
5. Volunteering at a wildlife refuge
If you have time, volunteering can be a great way to experience more of Costa Rica. There are numerous refuges all over the country. Whether you want to feed baby howler monkeys, swaddle sloths, count birds, rescue turtles or protect big cats like pumas and jaguars, there is a refuge for you. Most places will want a commitment of several weeks so that you can learn the routine and actually contribute. You can even combine volunteering with learning Spanish.
Even if your time doesn't allow for an extended stay, you can still visit the refuges to get up close and personal with rescued animals to help make a financial contribution.
If you are coming for a yoga retreat, be sure to include several of these activities or make time at the beginning/end to do a little exploring on your own.