So You Want to Study, Live, or Travel in Asia?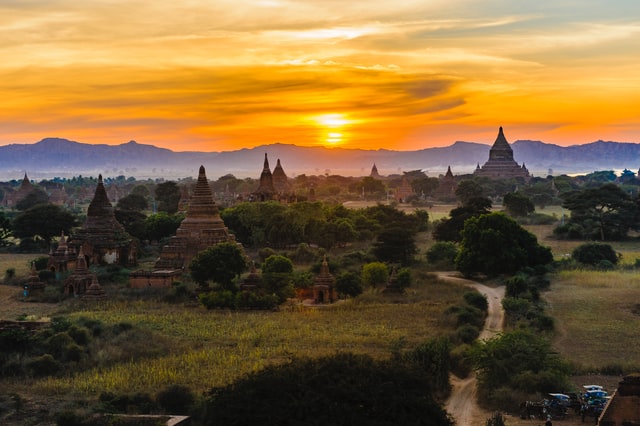 Four years ago, I left my home in Kansas to study abroad in Hong Kong. I had no clue what to expect when heading to this big, foreign city. This international journey actually ended up spurring many more trips, internships and study experiences in Asia. I have lived in several locations throughout Asia, each unique. Studying, traveling, and living abroad all provide their own excitement, joy, and frustrations.
So You Want to Study, Live, or Travel in Asia?
Traveling
In Asia, travel is relatively cheap, depending on how you like to travel. Staying in a hostel can be as low as $7 per night, and a 5-star hotel can be as much as $500. Food in Asia is readily available and very inexpensive, if you like to dine like the locals. Hawker markets in Singapore offer delicious oyster omelettes for less than $5, Taiwan's night markets have the most flavorful fried chicken for around $3, and Thailand's street vendors provide locals and travelers with amazing Pad Thai for less than $1.
Traveling is Asia is relatively straightforward as there are few bureaucratic procedures to go through, aside from obtaining visas and shots. Once I was in an Asian country for travel, I never had to deal with any other governmental procedures.
Studying
Studying abroad is the absolute best way to experience a foreign place. I highly recommend this to anyone who is still in university. When I studied in Hong Kong I paid $800 to live in the dorms for five months, even though rents in Hong Kong can cost upwards of $2,000 a month for a studio. Also, many universities provide scholarships to students who study abroad. When I studied in Hong Kong, I received a $5,000 scholarship, which meant I only had to pay for my plane ticket and other living expenses. Studying abroad allowed me to meet many other like-minded students from all over the world, with whom I traveled and formed strong bonds.
My host university provided my visa and I did not have to deal with any further bureaucracy during my time studying in Hong Kong. Studying abroad gave me the opportunity to see what living in a foreign place was like, with the reassurance of a return plane ticket at the end of my adventure.
Living
Living abroad is the most rewarding–yet often most frustrating–way to have an international experience. Until I lived abroad myself, I assumed that people just hopped on a plane, found an apartment and easily found a job in a foreign country. What I have learned is that work visas are somewhat difficult to obtain. Acquiring one takes a lot of time and effort, because if a company hires you, the company itself must go through the government to get the visa. It is a big, bureaucratic headache. Once the visa is accepted, it must be renewed periodically, such as every year, depending on the rules of the country.
Living abroad can be lonelier than traveling or studying abroad because it is harder to meet people who are going through a similar experience. It is also hard being away from family, especially during big events like birthdays and holidays. I moved to Taiwan last year with a one-way ticket. It was a very freeing experience, but also scary as hell. I did not know where my post-graduate life would take me and I finally found my way back to Asia. It was great because I was in the region that I knew, speaking the language that I had been studying and traveling around the region. It was so great to have a home base in the area that I adored.
Although living abroad comes with its own sets of frustrations, it is so rewarding when settling into a place and being able to call it home.
Photo for So You Want to Study, Live, or Travel in Asia? by Unsplash.