6 Reasons You'll Want to Travel to Bangladesh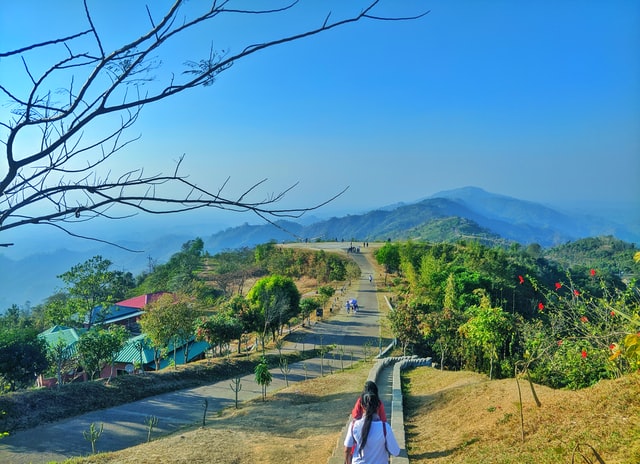 The smile on a Bangladeshi woman's face right before she finishes bargaining with a merchant is as captivating as the colors of the textiles in the markets. She is generally a savvy bargainer who is willing to walk away from a deal. It is then that the merchant calls after her and accepts her latest offer – and the smart woman smiles quietly to herself before she briskly turns around with a serious face and completes the transaction. The colors of Bangladesh are bright and vibrant, as are the people. Here are six reasons to plan a Bangladesh travel adventure!
Bangladesh Travel: 6 Reasons You'll Want to Travel to Bangladesh
1. World Religions
At present, Bangladesh is predominantly Muslim. Over the centuries the inhabitants of Bangladesh have followed several different faith traditions. In the capital city of Dhaka, respectful visitors are welcome into mosques, the Hindu Temple (Dhakeshwari Temple), and Roman Catholic churches. These places of worship are historical buildings and provide both historical and religious contexts for Bangladeshi society.
Christian churches tend to date from Bangladesh's colonial past, and some of the older mosques from Islamic dynasties. Be sure to look up holidays and customs before visiting any place of worship.
2. Tigers and Elephants!
Bangladesh hosts populations of several different species, making it an animal lover's dream. Safaris usually include meals, transportation, time for photographs, and guides. The Khulna region in the country's south is famous as a wildlife area for the Royal Bengal Tiger. Bangladeshis are so proud of their wildlife that they repeat the entire epithet: "Royal Bengal Tiger" each time they speak of their beloved tigers.
Elephants in the wild can be seen in the Chittagong Hill tracts or in wildlife sanctuaries like Mainimukh and Pablakhali. There are still working elephants in Bangladesh so don't be surprised if while driving around the countryside you see an elephant carrying logs! Booking a safari for any of the wildlife is easiest from an agent in Dhaka but can also be booked through local organizations.
3. Architecture
The "ghost city" of Panam is a 19th century abandoned city once inhabited by Hindu cloth merchants. The houses mimic colonial architecture complete with Corinthian columns. From crumbling buildings to a closed down movie house these houses are just waiting to be explored (at your own risk, naturally).
Panam City is growing in its popularity. Visitors will catch a glimpse of the occasional tourist but mostly local Bangladeshis enjoy this beautiful glimpse into the past. Local children play football in and around these forgotten buildings. Grab a fresh coconut juice from a street vendor and watch a game of pick-up football!
Lalbagh Fort is a breathtaking archaeological complex located in the heart of Dhaka. It is a park, a romantic place to go on a date, a fun place for children to run around, and a location for school children to enjoy their lunch break. The pink buildings were constructed in the 17th century under Mughal rule. Visit in the early morning for the best light.
4. Spices, Spices, Spices
Those who enjoy the flavorful dishes they try in Bangladesh will find Karwan Bazar to be a little piece of heaven. All sorts of spices can be found in this fast-paced marketplace. Aged and fermented spices are the specialty. The most authentic spices are rarely pre-packaged and are sold in folded paper. Pack a few extra plastic bags of various sizes if your destination is the spice market.
5. Shopping
Dhaka is host to one of Asia's largest malls, Bashundhara City. It is located on Pantha Path and offers everything from fast food to marriage garments. Don't think H&M or Zara, most stores are privately-owned and display brightly-colored local fashions. Bashundara City is a little pricier than street markets but tourist-friendly and quite clean.
For a taste of local life and adventure try your hand at bargaining at Gausia New Market near Dhaka College. Guidebooks always mention Gausia but few tourists actually venture here. Decide on what you want to pay before you start haggling and be willing to walk away. If you are offering a fair price, the seller will take it. This is a perfect location for gifts and souvenirs.
6. Sylhet
The source of the milky sweet tea you will be served in Bangladeshi households is likely from a northeastern region called Sylhet. There are several major tea plantations in this region, which borders India. The "tea gardens" as Bangladeshis call them are magical places where tea leaves are tended and visitors enjoy a relaxed atmosphere. This strong tea will help to wake you up for hikes along the hillsides!
While out on safari or walking the streets of Dhaka do not be surprised if school-age children want to practice their foreign language skills. They might be curious about the latest iPhone or what type of food you eat in your home country. Sometimes young children will translate for their elders who earnestly want to know how you are enjoying their country.
For those who love every aspect of a trip to be an adventure – a Bangladesh travel experience will give you just that. Your smile of satisfaction might not come while bargaining in the marketplace, but later, as you reflect on your experiences in this wonderful country.
Have you traveled to Bangladesh? How was your trip? Email us to at [email protected] for information about sharing your experience and advice with the Pink Pangea community. We can't wait to hear from you. Top photo by Unsplash.