Top Reasons to Visit Taiwan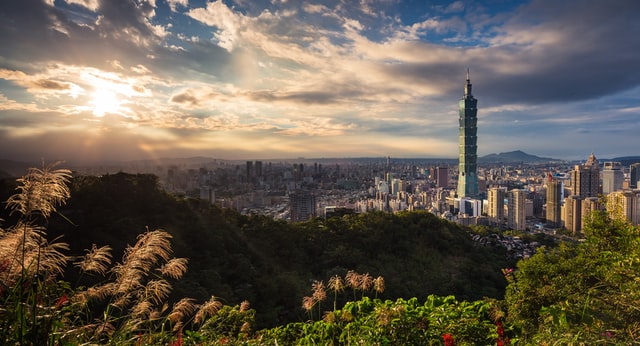 Taiwan remains a well-kept secret despite a recent push from its tourism authorities to ramp things up for the renegade province. It was a decade ago that I spent over a year there as student of Mandarin Chinese. Naturally I experienced all the ups and downs of the culture shock that comes with expat life in East Asia. Here is why I encourage travellers to visit Taiwan, the Ilha Formosa:
Top Reasons to Visit Taiwan
The east coast
Take an entire society where sun-tanning is frowned upon and situate them on an island where the length of the east coast comprises sandy beach after sandy beach. Aside from Kending, coastal resort town on the southern tip popular with foreigners and a cluster of trendy locals, the cliché of untouched, undeveloped and unspoilt natural beauty could not ring more true there. Hire a motor scooter and complete a huandao-luxing, a round-island-trip, that takes you down arguably one of the most spectacular coastal routes in the world.
Maolin
Getting to the indigenous Taiwanese village of Maolin involves alighting from a bus from Gaoxiong and then being bombarded by a crowd of friendly locals who will undoubtedly help you complete the journey. Hitching a ride to Maolin from the bus stop on the back of someone's scooter may or may not involve your first sampling of a betel nut, famous for its slight narcotic high and the red stains that dot the pavements of Taiwan's cities and towns. You'll stay in a minsu, a Japanese-style bed and breakfast, for around $20 but spend most of your time soaking in natural hot springs by the river, located a 10-minute walk down a windy mountain road.
The food
The Taiwanese will do the boiled pork and chive dumpling ten times better than anywhere on the mainland. (Though I'm happy to be proven wrong should it mean returning to China for that purpose!) The remnants of Japanese influence permeating Taiwanese culture ensure that Taiwan, in terms of food, shares Japan's position as an East Asian foodie's paradise. Never mind the dumplings, the street food found at the night markets all over this island will be the highlight of your trip.
The people
Taiwan is one of the best places in the world to ask for directions should you be lost. In fact, simply stand on a street corner with a map in your hand and it's likely you'll be approached with an offer of help before you've even unfolded it. Hitchhiking is unusual in Taiwan, but if you flag down a ride from Kending back to Gaoxiong for example, your temporary hosts might offer to take you via the scenic route rather than the highway… interactive tuona massage demonstration optional!
Are you planning to visit Taiwan? We want to hear about your experience. Email [email protected] for details. Photo by Unsplash.