The Ultimate 48 Hour Taipei Itinerary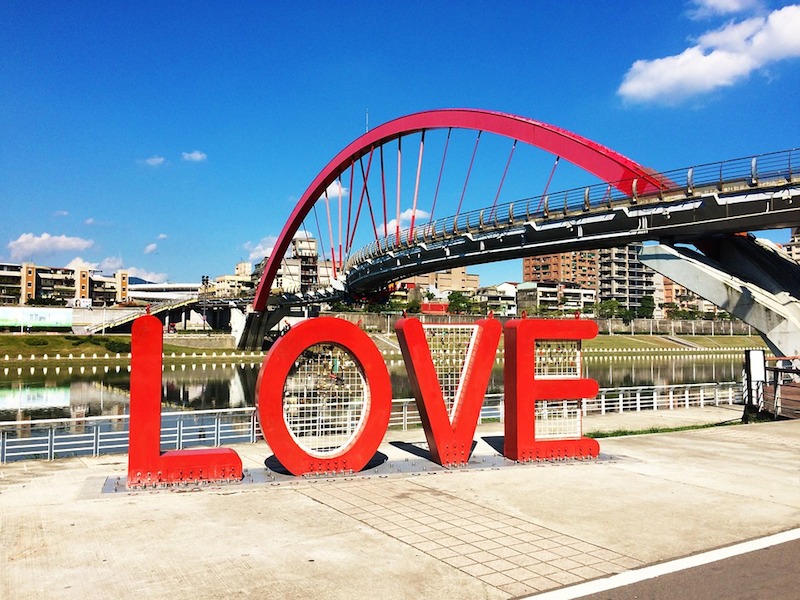 Taipei has flown under the radar for too long. It has played second fiddle to more famous East Asian cities, like Tokyo and Seoul, on many traveler's itineraries. But the capital of Taiwan has grown up and come into its own. This global city is becoming a must-see for foodies, art lovers, and outdoor enthusiasts due to its night markets, Chinese and Japanese architectural influence, and diverse national parks. Thanks to the metro, or MRT, getting around Taipei is easy and affordable. You could easily spend a week in this fascinating city, but if you've only got 48 hours, here's an itinerary for an awesome experience.
Day 1: Bird's eye views and traditional feasts
You fly into Taoyuan Airport in the early morning and check into your hotel in Daan Park, the Dandy Hotel. Or, for the budget conscious, go to Daan Park Hotel/Hostel instead. A quick and traditional Taiwanese breakfast of dan bing, or egg crepe, can be found in food stalls all over the city. It's cheap and filling (I recommend getting it with bacon).
Once you've stuffed your face, head to the Maokong Gondola at the Taipei Zoo MRT station. A short walk from the station is the gondola, which goes up over the mountains to a small village dotted with Taiwanese teahouses. Get a pot of oolong tea to caffeinate for the day, some meat on a stick from the food vendors along the road, and then head back down to the MRT.
*Tip: the glass bottom gondola gives the best views. Bur, on very windy days, the gondola will be closed.
Head to Taipei 101 station on the MRT. This is THE tourist destination, and it is truly a beautiful building. What's not so beautiful is paying an overpriced ticket to stand in a long line to go to the top, and then a long line to go down. My suggestion is to look at the architectural beauty from the ground floor, then brave the line for Din Tai Fung restaurant instead. The xiaolongbao, or soup dumplings, are the main attraction. They are cheap and delicious. Make sure to include a bit of ginger in each bite.
Now that you've got your stomach lined with dumplings, you are ready to hike Elephant Mountain for the free and stellar view of the Taipei 101. This is not a long hike, but it is STEEP. Prepare to sweat. You'll be hitting the viewpoint around sunset, so bring some water, a bottle of wine, and your camera. Sadly, this viewpoint is not a secret and may be crowded, but it's still worth it for the views.
If you have the energy, head to a night market. The most famous is Shilin on the red MRT line. But be warned: it gets packed. At the market, make sure to try a green onion pancake or some boba tea.
You must be exhausted. Get some sleep and get ready for your last 24 hours.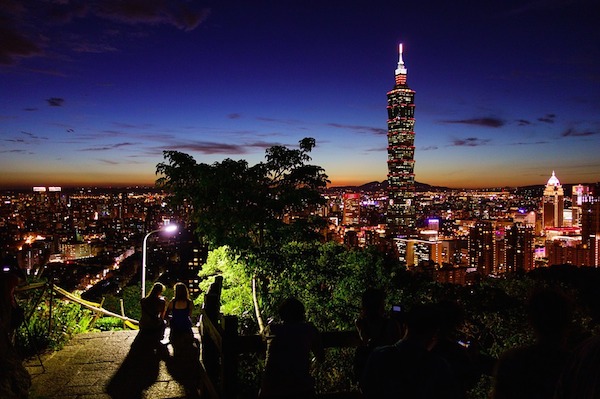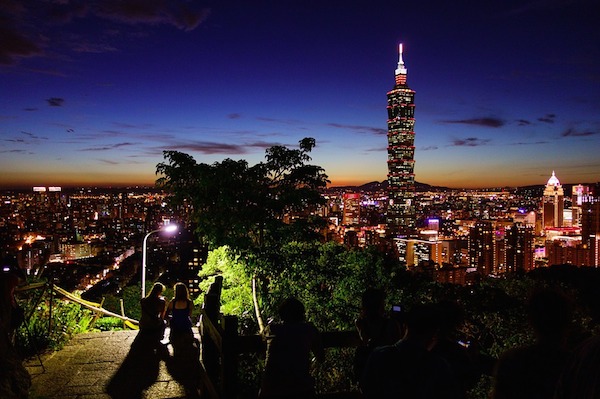 Day 2: Trendy day-trips and classy drinks
Taipei is becoming known for its cafes, so why not start the day with a cup of joe? If you're saving money, the coffee at Family Mart and 7/11 convenience stores is cheap, fast, and decent. If you want ambience with your fancy cuppa, try Woolloomooloo in Xinyi, or Café Megane in the Daan area. Grab some Taiwanese pastries while you're at it. Egg tarts and taro rolls are my favorites.
Get ready for a long ride on the MRT to Danshui/Tamsui, a seaside tourist attraction, north of the city center. Danshui offers a promenade for biking, walking, or just sipping a drink, while looking out at the water. Ride your bike to Lovers Bridge for a lovely view and some weirdly romantic ambience. If you have time or are more in the mood for a soak, go to Beitou, an area full of hot spring baths.
*Tip: Try the hot spring egg, which has been cooked in the mineral waters.
Settle back into a seat on the MRT and hop off at Huashan 1914 Creative Park at Zhongxiao Xinsheng station. Open since 2007, this park promotes local artists in cute, fresh art design shops, and global artists in exhibits and shows. There's always something happening here, be it a swap meet, whiskey tasting pop-up, or that guy who lets his dyed pink dogs run around. Soak up the art, grab another coffee at Fab Café or a slice of pizza and a glass of wine at Alleycats.
Time to eat some dinner and experience the trendy side of Taipei. Opa Greek Tavern has authentic, filling Greek food and a intimate setting. Sababa always has a wait, but for good reason. Their hummus and Middle-Eastern food will leave you speechless, and there is a fresh-baked cookie stand right down the street afterwards. Beer and Cheese Social House is less restaurant and more brew house, with grilled cheese sandwiches and tasting platters.
A celebratory drink is in order, and since you're already looking dressed up, go to Ounce, a hidden speak-easy, where there is no drink menu. Tell the mixologists what kind of drink you are feeling and they'll whip up a special concoction. Woo Taipei (not to be confused with WOOBAR, the W hotel bar) is easier to find, has a menu, and excellent craft cocktails too. If you're feeling flush, head to the W hotel bar. If you're feeling poor, there are always dollar-beers at convenience stores. It's perfectly legal to drink in the streets or at the tables inside and outside establishments. Cheers to that!
Time's up. Your 48 hours has run out. Don't miss your flight and take home some pineapple cakes or green tea for family and friends. Make sure you come back for longer next time, because Taiwan has so much to offer.