Why Color Makes Me Travel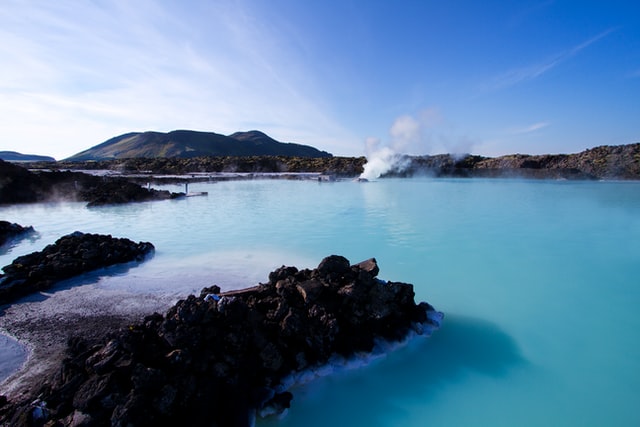 When I went to teach briefly in Rwanda, family members reacted as if I said that I was going to take a gorilla out for tea. I also received similar looks of bafflement when I passed over a gig at a reputable U.S. organization for a trip to impoverished parts of India during monsoon season. Many have asked me over the years, "Why on earth do you even travel at all?"
I think I have known the answer for years now–the sensations and memories have been there, brewing and churning in some indescribable way. But until now, it has been virtually impossible for me to express or even fully comprehend all of it. I go places because of color.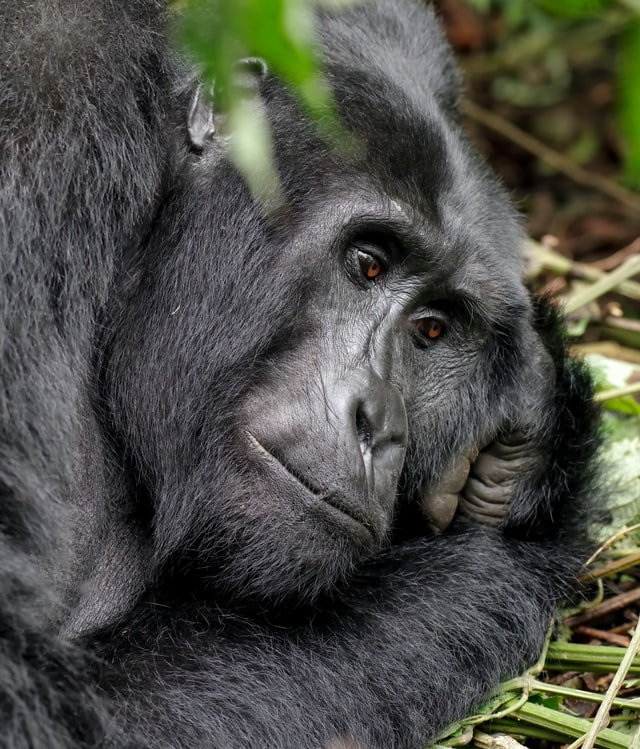 I, like many of us, love to travel. In fact, I especially enjoy going to places most people don't think of as travel destinations. I mean, don't get me wrong; if someone offered me free tickets to Paris, I would sprint to the nearest airport. But there is something really rewarding about traveling to lesser-frequented sites. In addition to other questions, people also ask me what possesses me to willingly travel to "offbeat" places–am I nuts? And yet, it was while traveling in the more unusual destination, that I realized why I travel.
I believe that colors are a tool the world has given us to celebrate life as fully as we can, wherever we are.
Driving through rural villages in East India and feeling every bump in the backseat of a Jeep, I was mesmerized by the constant parade of colors. Laundry lines held dazzling saris drying in the wind, full of every color in the spectrum. Houses were painted two, maybe three colors– starting in bubblegum pink and breaking away to a sea-foam green.
The color theory was reinforced when I journeyed to Iceland briefly. Some mentioned that I might be out of my mind for going to a notoriously cold place, when I could be someplace warm and closer to home. But something I really relished about Iceland was how the Blue Lagoon was such a natural, glowing baby blue. And that the lava fields held bright patches of electric green moss.

I got a taste for the wonder of travel's colors when, as a kid, I would walk through the different country booths in the Ten Thousand Villages shop. There was something so rich and joyous in seeing scarlet woven with deep yellow to make a scarf; I could almost see the dye-stained hands working that fabric. Not only did these colors seem so vivid and real, but I was also mesmerized to see how profoundly the colors differed between each booth, and even between each piece of fabric. There was no uniformity of color. Every grain of fabric was unique and independent in color, and every booth representing one region alone had its own impossibly diverse array of colors.
Why Color Makes Me Travel.
Colors continue to captivate me when I visit those places I once only glimpsed in those booths. I get to see the cacophony of colors and hues when walking through a local bazaar or marketplace, where people are selling and buying their daily things. I admire the dashes of colors laced throughout the wildlife in the background hills, maybe with glints of bright feathers from some flying birds. The colors are vibrant, ever-moving, and I am always in a state of awe and wonder.
Color is life's way of getting me to really feel in as many unique, perplexing, and special ways as humanly possible. And, appropriately, every place has its very own palette from which the scenery works. When I drink in each place's own special blend of colors, integrated in its own special way, I can feel myself grow inside with this sense of wholeness I can only find when I am traveling.
Some places volunteer subdued color schemes that invoke a somber and quiet atmosphere; for me, the fjords in Scandinavia and Nordic culture use a fascinating blend of dark and warm colors that inspire me to undertake inner reflection. Other places are full of bolder and brighter colors; traveling through Central America and its stand-out tropical colors–from iridescent birdlife to brightly-striped shawls–cheer me on while I walk, and lure me to add a slight (or not so slight) dance to my stride.
Why Color Makes Me Travel.
I have found the splashes of color in popular destinations like Paris, as well. To me, Parisian architecture is drenched in a rich honey color, and dappled with the sparkling glimmers of small shop awnings. And New York City has electric neon colors covering the streets in an everlasting glow. They have a unique mélange of colors.
I particularly enjoy, however, shining light on those areas where colors are only occasionally appreciated. By traveling to these unconventional places, with their amazingly colorful experiences, I get to explore something that is hard to articulate and is not (or has not yet been) captured in a postcard or guide book.
I believe that colors are a tool the world has given us to celebrate life as fully as we can, wherever we are. I want my life to be full of that rewarding feeling of fulfillment I have when surrounded by the color of traveling. Seeing all of the different colors that are unique to each location I visit helps me understand how wonderful, rich, and diverse each life can be–and truly is.