My last holiday in Australia marked an important milestone in my life – and it had nothing to do with it being my first time in the Down Under region. I made an earth-shaking discovery: why fly when you can drive and see lots of breath-taking sites along the way? Besides, driving can be so much fun when you are shuttling from one city to another in the land of kangaroos. You can simply pick an affordable rental car from easyrentcars.com and drive off into the sunrise.
How far is Sydney from Melbourne by road?
The distance between the two landmark cities in Australia may be mind-boggling, but the thrill of driving through the towns in between and the great geographical features along the way makes for an awe-inspiring holiday treat. It gave me the chills at first but I quickly adjusted to the fact that Sydney is a whopping 1,600km from Melbourne. It would take a few hours by air, but I would have seen nothing, and probably wouldn't have taken any pictures – my favorite pastime.
I would have had almost nothing to write home about concerning the trip, and this report would have been as good as dead. Well, you have two possible routes to follow, one coastal and the other inland. I preferred to drive along the coastline due to its inviting beaches, lakes and many seaside towns offering great seafood.
Getting ready for the adventure drive
No one in their right sense would embark a 1000-mile trip without prior preparations. Melbourne is an interesting city to start with, and I had to be careful not to indulge myself too much. I had to bypass the many museums and galleries in the city to attend to certain priorities. Being new in the city, I was likely to experience challenges finding my way around. However, all I needed to do was to visit www.easyrentcars.com  to book the most convenient rental car to take me to Sydney.
The website has much more than just showing you where to get a car. It details useful information about driving in Australia, most importantly the common road signs and basic driving rules. Did you know that vehicles in the land of kangaroos are all Right-Hand-Drive? The implication here is that I had to adapt to driving on the left side of the road. Anyway, I settled on a Premium car from Aucar. Having secured a vehicle, all I required was a decent meal and a nice quiet place to spend the night.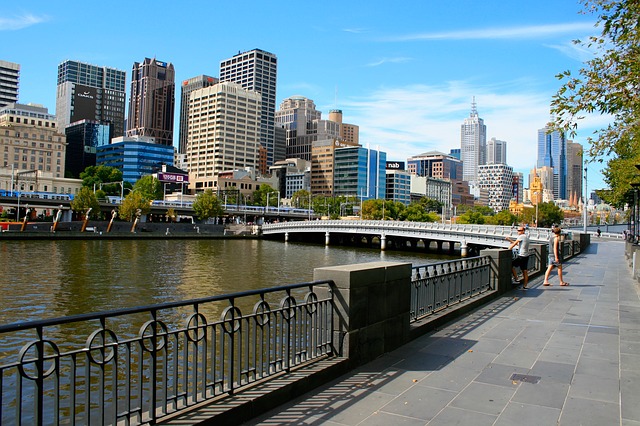 First Day: Make a stopover at Walhalla on the way to Yarragon
Yarragon is 120km from Melbourne, and it took me about an hour to get there. Not that I was tired, but it was a leisure trip, not an emergency. I checked into the Fozigobble Café for organic food and a breather at its front garden. This isn't my last stop of the day, so I had to make my way back to the rental car, turned on the engine and zoomed off in the direction of Walhalla, a peaceful town known for its extended gold mine and the Goldfields Railway. I couldn't resist the urge to stare down the hair-raising underground shafts at the Long Valley Extended Gold Mine, before taking a look at the classical trains serving the town.
Day two: The Wilsons Promontory
My target for the second day of the road trip was to cover about 200km, stopping at Wilsons Promontory. However, I definitely needed breaks along the way for refreshments and refueling. First stop was a sprawling town known as Meeniyan which lies 110km from Walhalla. I needed some coffee, as well as a taste of Aussi food, so I checked into Moo's at Meeniyan, a food joint with excellent meals.
If you need to replenish your day's supplies, Meeniyan is the place to do it since Wilson Promontory usually has nothing on offer in the evenings. An hour later, I was stopping over at Tidal River, a tourist destinations with lots of exciting natural phenomena that include Granite Mountains, rocky outcrops, and the beach. I enjoyed the sunset at Whisky Bay before tucking in for the night.
Day Three: A date with the Gippsland Lakes
It took me slightly over 3 hours to get to Gippsland Lakes. However, depending on the flow of traffic and the need to make a couple of stopovers along the way, it may take longer. Gippsland is the perfect place for a little adventure and sight-seeing because it's the country's largest navigable water system. A great way to unwind from a 200km driver drive is to lounge on the beach, or take part in a variety of thrilling water sports such as boating.
Day Four: More adventure at Croajingalong National Park
My holiday week is half-way gone, so I need to cover another 200km today, and it should bring me to the Croajingalong National Park. The park offers so much that you won't be able to see all of it in one afternoon. But you can hike up the Genoa Peak to get a fantastic view of the park. You will need to reserve a room at the Gypsy Point for the night.
Day Five:Destination NSW South Coast
Another 200km brought me to the NSW South Coast via Pambuna and Narooma, where you can make short stopovers for meals and relaxation. You can swim with the seals, which happen to be very friendly, off the coast of Narooma. I was a little apprehensive of the creatures at first, but soon got used to them and began playing games. To interact with kangaroos, I had to go to the Beachcomber Holiday Park, a 30-minute drive from Narooma town. I had breakfast and lunch in one place: The Blue Earth Café.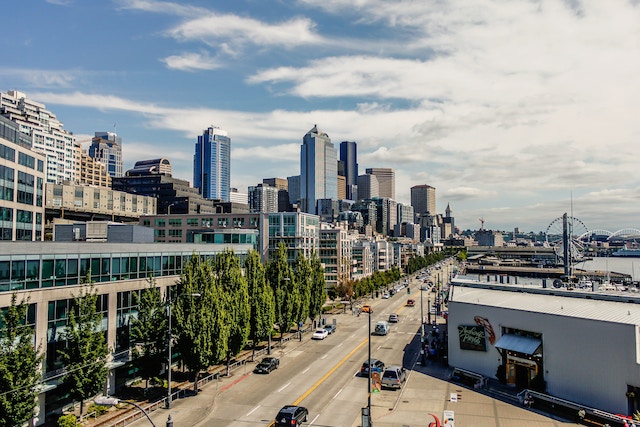 Day Six: Up next, Canberra
My week-long road adventure is almost coming to an end, and Sydney is still some distance away. I set off for Canberra very early in the morning and drove past Braidwood, where I stopped for a breather. Canberra is a bustling metropolis with about 300,000 enthusiastic people milling around. In spite of the long drive, I couldn't resist the allure of the National Gallery featuring Australian art. Nevertheless, I had to retire early because Sydney was looming in the distance.
Day Seven: Sydney, here I come!
The final leg of the journey happened to be the longest drive, but it didn't matter since I had the whole day to myself, and the rental car was in top-notch shape. I only needed about three and half hours to get to Australia's largest city. The journey was almost nonstop since service stops along the way are few and far between. However, the moment I got to the city, I felt like I had been round the world. I had nothing to worry about the rental car since car rental company has centers in all major cities and towns in Australia, and you can leave your car in any of these centers.
Well, why fly if you can drive? Rent a car and have an exciting road trip from Melbourne to Sydney in a week full of fun and adventure?