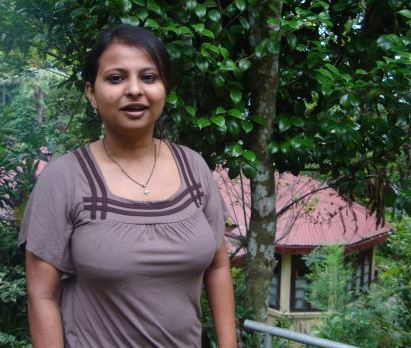 A popular saying goes, 'It is medicine, not scenery, for which a sick man must go searching' (Seneca). But I am sure the opposite holds true for anyone who visits Kenya. With its exotic animals, tropically abundant lands, sun-kissed coastline, and tribal zest, scenic Kenya has the cure for all ailments. Why else would they call it Magical Kenya?
When I first traveled to Kenya during a midterm break, my parents—who had recently resettled there from India–resided in the island town of Mombasa in the Coast Province. An hour's flight from the capital city Nairobi, Mombasa is abundantly gifted with a turquoise coast, greenery, and a garnish of its country's wildlife. Those who enjoy surfing and safaris must add Mombasa to their list of travel destinations.
A few must-visit places are Haller's Park, which boasts a plethora of animals, reptiles, insects, and botanical gardens, Mamba Village, East Africa's largest crocodile farm (where one can even taste the tender croc meat), and the beachfront on the North Coast. I also recommend a visit to Ngomongo Village in Shanzu, which houses a collection of nine diverse rural tribal homesteads, complete with huts, animals, animal traps, charms, and fetishes as per each tribe's customs. Visitors can participate in the tribal daily life activities, such as fishing, cooking, archery, tasting their homemade beer, and even visiting the witch doctor!
Don't worry, a witch doctor is not an actual witch. He's more like a faith healer who uses natural remedies and talismans to treat adverse conditions. Apart from health hazards, tribe members also seek their witch doctor's advice to solve their domestic problems. In Kenya, many people living in the villages resort to remedies suggested by the witch doctor. These cunning quacks often take advantage of people's faith and are seen giving unpleasant advice like animal sacrifice, consummate relations with their offspring, etc.
Unlike the hustling, bustling capital of Nairobi, Mombasa is easy-going and laid-back. The locals live by the ideology of Hakuna Matata – don't worry. They strut to groovy African music as they move around in their pickup trucks, taking each day as it comes. Life is tough for most as they live below the poverty line. With meager wages and each family having many mouths to feed, there is hardly any scope to save money or eat two square meals a day. However, I've never seen them fret or worry. People have smiles to share and seem thankful for what they have.
What has stayed as a true memory with me is my stint as a jockey at a radio station. As a media student, I was interning with a radio station in Mombasa during one of my summer breaks. Before I knew it, I was made the presenter of the Indian show!
I only had to speak in English and Hindi so I expected that Indian expatriates living there would be my listeners. However, I was in for a big surprise when on my very first day as presenter, I talked to a Kenyan local on-air. He knew so many Hindi movie songs! Over the next few days, my research and experience disclosed that this was no coincidence—Kenyans are crazy about Hindi cinema.
There are a huge number of Indians settled in Kenya. There are many Indian cuisine restaurants, temples of Indian deities, and Indian community clubs all across the country. Finding Indian spices and groceries isn't a very difficult task here. In fact, a visit to the local market will reveal hawkers screaming out 'Maasi', 'Kaaki' (aunty in Hindi/Gujarati) to Indian shoppers. Previously unaware of the craze for the Hindi song and dance routine that is abundant in all movies, I realized that the Kenyan love for music has truly crossed all barriers.
There on, it was a joy taking Kenyans on-air. They would sing out songs from Shahrukh Khan (a very popular Hindi cinema actor) movies, request their favorite Indian songs, and ask me about Bombay – the land of movies. However, what truly touched my heart was when one listener, who called me on every show, met me and gifted me with her favorite pendant.
Kenya, apart from being a sight for sore eyes, has enriched my stay there in more ways than one.