Running for Development in Moldova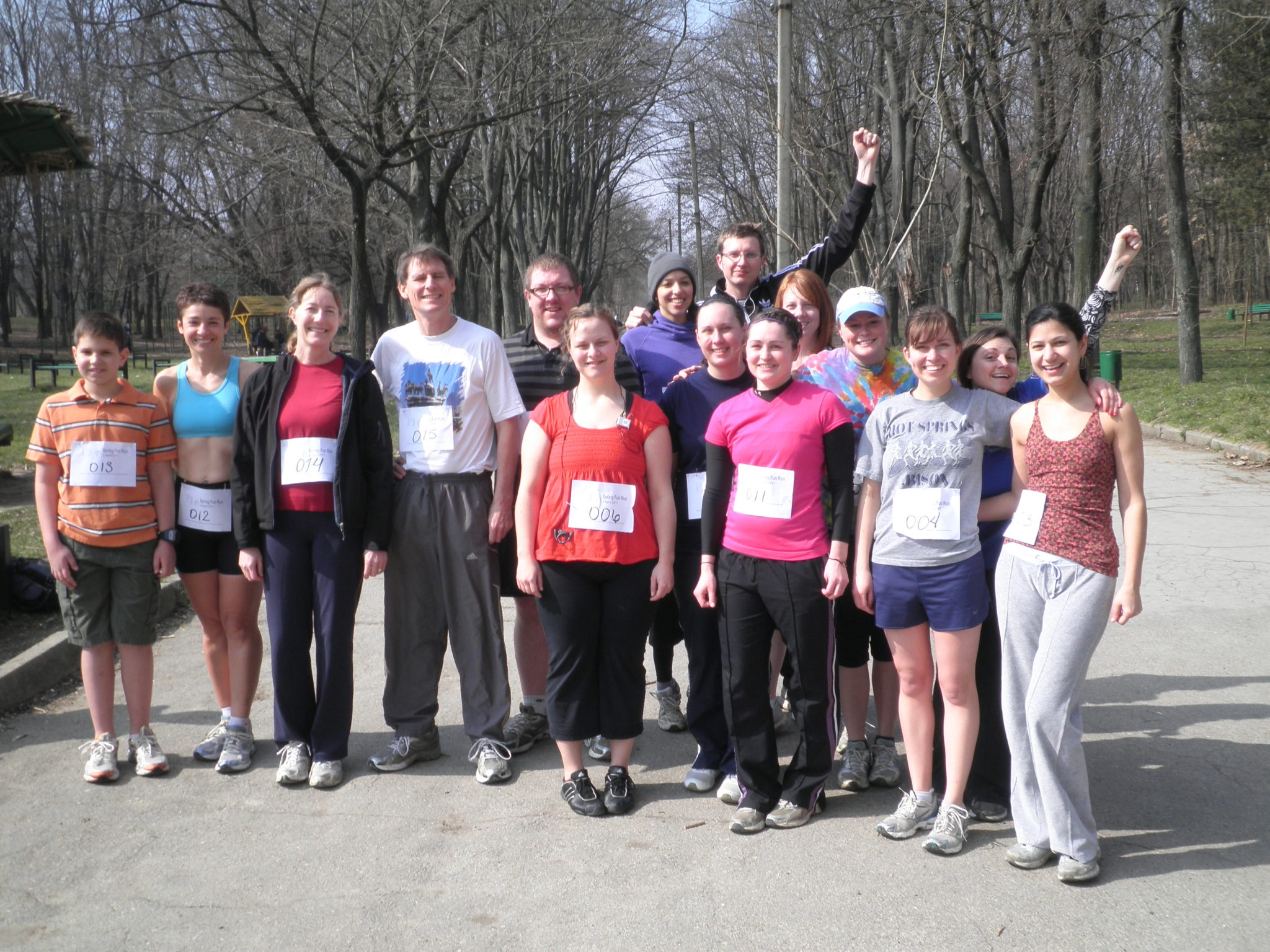 This past weekend I participated in a 5-kilometer race to benefit the Peer Support Network here in Moldova. Not only do I enjoy running but also I really love the mission of the Peer Support Network in Peace Corps Moldova. This network maintains a mentor program for both volunteers in the country and those on their way this June. It maintains a call list for volunteers who just need someone to talk to over the phone or in person as well as puts together several alcohol-free and
fun events throughout the year including (but not limited to) Thanksgiving, movie nights, picnics, and sends us cool t-shirts. This support network is a vital component of the volunteer experience in the Peace Corps, and because of all this and more I decided to participate in the "Fun Run" this past weekend.
Running for Development in Moldova
The run got me thinking about sports and development. Sports were a huge part of my childhood and also a major reason for many of my leadership skills. Sports help us to achieve personal goals through teamwork. Sports help us to work well in groups, to lead democratically and to recognize differences in opportunities for each gender. In my quest to find out more regarding sports and development, I happened upon an incredible website: http://www.sportanddev.org/
I am excited to start incorporating things that I learn from this website in my everyday interactions through sports in Moldova. Moldovans are very competitive when it comes to sports and I think this could be a huge opportunity for the volunteers in Peace Corps and development workers worldwide to use the skills gained in sports for teaching life lessons. I think I will start asking more of the kids in my English clubs to go running with me in the mornings to help me train for the Athens marathon in November 2011.
Read more about Emily's experiences in Moldova at:
http://www.emily-preposterouspursuitofplace.blogspot.com/, Running for Development in Moldova photo by Emily Getty.