The Peacefulness of Croatian Islands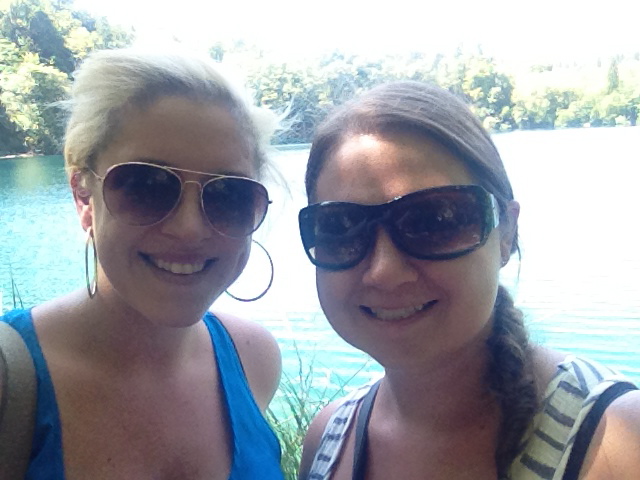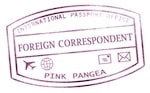 "How does that Kurt Vonnegut quote go?" I asked Kelly.
We were both floating on our backs in the Adriatic Sea as small, gentle waves crashed into the rocky shore of Mali Losinj, an island off the coast of Croatia.
"What are you talking about?" her eyes were closed as she used her arms to push herself closer to me.
"He has this amazing quote I am trying to remember. It goes something like, 'You should always recognize when you're happy and say'…. something."
The exact quote I was looking for was, "And I urge you to please notice when you are happy, and exclaim or murmur or think at some point, 'If this isn't nice, I don't know what is.'"
I needed someone else's words to help me describe how I felt in that moment. My memories wouldn't be enough.
The Peacefulness of Croatian Islands.
Kelly was living in Zagreb, Croatia at the time as an international teacher. She had the summer off and was travelling around Europe. Around the same time, I was moving to Germany for love and adventure and decided to take a detour and see her in Zagreb before heading to Frankfurt.
Late one evening, we each had a full glass of red wine in one hand and a laptop balancing on our knees, trying to plan a last-minute trip to the coast in Kelly's oversized, old European-styled apartment in the heart of Zagreb.
We wanted to go somewhere close by, but less traveled. It had been a while since we had seen each other and sought somewhere low-key, with few tourists, that was somewhat remote. I had to zoom in quite a bit on Google maps to spot Mali Losinj. We knew nothing about it except that we could reach it by ferry once a week. We booked a bus to the coast, a ferry to the island and an apartment near the city center.
It was 4 PM when we arrived. As our ferry approached the port, we looked at each other, not saying a word, both knowing that it was exactly what we hoped it would be. It was small, with a local feel and the city was built on a hill giving the impression that you could see every house that existed on the island.
It was a hot, mid-summer day and as sweat pooled on our foreheads and lower backs, we knew we needed to find a swimming spot. We dropped our bags off and headed to the shore nearest our apartment.
Upon arrival, we were greeted with a beach we weren't accustomed to. No sand. No umbrellas. No rent-a-chairs. Simply miles of sea and large rocks from hilltop to jagged coastline.
A smile spread across my face when I saw the water.
"Perfect." Kelly said, a grin on her face just as big as mine.
We stripped down to our suits and jumped in the water. I loved it immediately, feeling overwhelmed with an utter sense of contentment. That's when I began searching for Vonnegut's words.
"I love that." Kelly said, then repeating, "If this isn't nice, I don't know what is."
I let the water slowly carry my body further from the shore as the lapping ripples whispered in my ears. I felt that there was nowhere else in the world where I belonged more than I did right then. Every stressful thought disappeared while I floated in the sea. Being in the water reminded me how huge the world was.
If Mali Losinij itself was nearly invisible on a map, what did that say about me? I felt teeny tiny but empowered. If this small speck on a map could give me such intense feelings of happiness, I could only imagine what the rest of the world had in store for me.
I am grateful to Mali Losinij for showing me that a place doesn't need to be well known and featured in a top travel destination list to inspire me. It can be a sleepy island in the Adriatic Sea with a sense of admirable modesty.
"If this isn't nice, I don't know what is," I whispered back to the water.