Steering Clear of the Iranian Police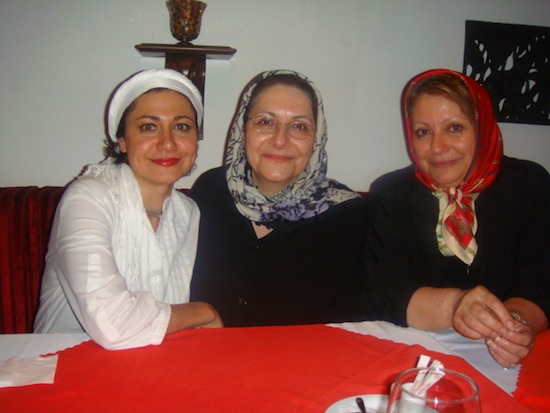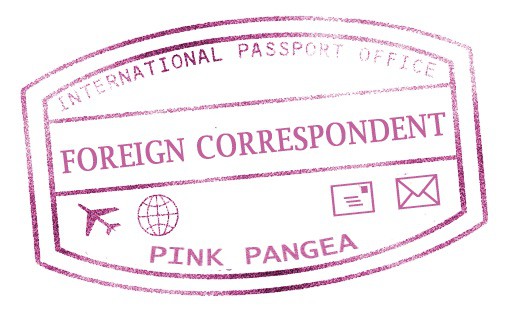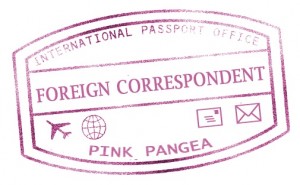 I might as well cover the dress code for you now. The Islamic Republic of Iran has particular requirements for appropriate attire. And it is stricter with regards to women. Contrary to public belief, in Iran women are not required to cover their faces. The requirement is a scarf or shawl to cover the hair and a manteu (long coat or even a pea-coat) worn with pants or long skirt.
The last time I travelled to Iran dressed in my long winter coat and a large black Banana Republic shawl folded into a triangle, I looked more conservative than most Iranian women in their short manteus and floral scarves draped over their hair that showed a large tuft of hair in front.
This time, once we started flying over Iran and women began to cover up, I pulled out a beige Gap pea coat and a small Coach scarf which I tied bandana style behind my neck, but it covered all my short hair. This was my way of showing a bit of creativity. I must have been too different though. People kept warning me. "Oh no, your neck shows." "Button up your coat dear." "Cover your neck." "You'll get arrested."
Even though we left the country after the revolution, and lived in the U.S. for 22 years, I had trouble imagining that one can get arrested for tying her scarf a certain way.
Still, people try to resist. They try to fight back by inventing new styles, and pushing the boundaries. However, you cannot be too different from the current style. You don't want to stand out.
Steering Clear of the Iranian Police
I have included a picture of my mother, my aunt and myself (I am the one in white). Three totally different styles of wearing one's scarf. Do not try my style unless you have people who know the system and know how to deal with the religious police should there be a conflict.
I had a sighting of the authorities. Scary looking men wearing berets who linger around metro stations, parks, streets, and even highways. They stop cars, raid houses and arrest people (mainly women) for improper attire. Their partners are a team of women dressed in black chadors.
For those who are visiting, may I recommend setting aside your fighting spirit. Also, please do not get into their cars. If they ask you to come along, stall until someone you know and have called arrives at the scene. We are in no way equipped to deal with these men.
To read more from Bahar, visit baharanooshahr.wordpress.com and follow her at @banooshahr. Photo credits for Steering Clear of the Iranian Police by Bahar Anooshar. Have you traveled to Iran and had an experience with the Iranian police? Email us at [email protected] to share your story with the Pink Pangea community.