How Teaching in Thailand Brought Out My Inner Child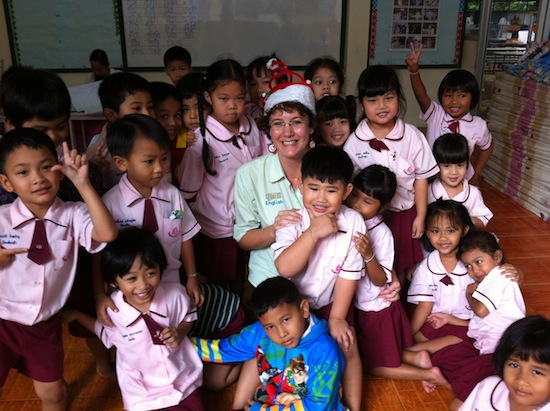 I'm sitting here looking forward to another Christmas while teaching in Thailand, and I simply can't believe I've lived here for 17 months. The time has flown. I arrived last year after travelling for over a year. Having never ventured to Asia, I had no idea what to expect or what I would think of it. I'd enrolled in a month-long TEFL course, determined to teach adults somewhere in the world, and little did I know how much that course would change my life.
Despite being challenging, I absolutely loved the course. I loved what I learnt and how I learnt it and, except for feeling super nervous for my first teaching practical, I learnt to enjoy those too. I left the course intent on teaching Thai children (my goal changed as the course progressed) and ended up in Hat Yai teaching primary school children.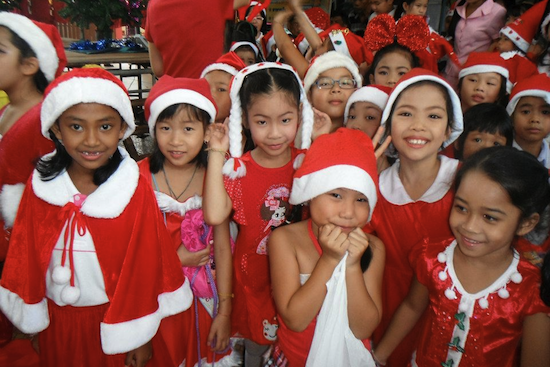 It's amazing to reflect on what those children did for me. Before first embarking on my travels, I'd had a stressful corporate office job and hadn't realised how serious I'd become. Thai children are so childlike and slowly but surely over the six months, they brought me back in touch with my childlike nature. I can never thank them enough. I danced, sang and generally was as silly as the lessons allowed me to be, and they loved it.
I spent hours and hours on the internet on sites like Pinterest, researching crafts, games or songs to help my students learn English. My teaching assistant and I would discuss how we could make the lessons fun and mostly it worked. In any case, we always had fun trying.
The children in Thailand are so precious. They are polite, easily pleased and love to have fun. They don't spend hours in front of PlayStation here, but instead spend their time running around outside, skipping and laughing, playing football, playing table tennis or generally making do with what they've got. It's so refreshing. In the school where I taught, not only did the primary school children learn English (using our script) and of course learnt Thai (using another script) but they also learnt Chinese (using yet another script). They earned my respect after the English and Thai to be honest…
Teaching in Thailand is very rewarding. If it's something you've been thinking about doing, don't hesitate. You won't regret it. Just do it. You'll have fun, you'll learn, you'll laugh, and you'll earn enough money to travel around Thailand easily. My only recommendation would be to at stay for one term at least, and, if possible, a year. It's unsettling (and sometimes sad) for kids to lose teachers mid-term so bear this in mind when you plan your travels.
Get in touch with your inner-child again and have an absolute ball doing it.