Choosing My Dreams Over the American Dream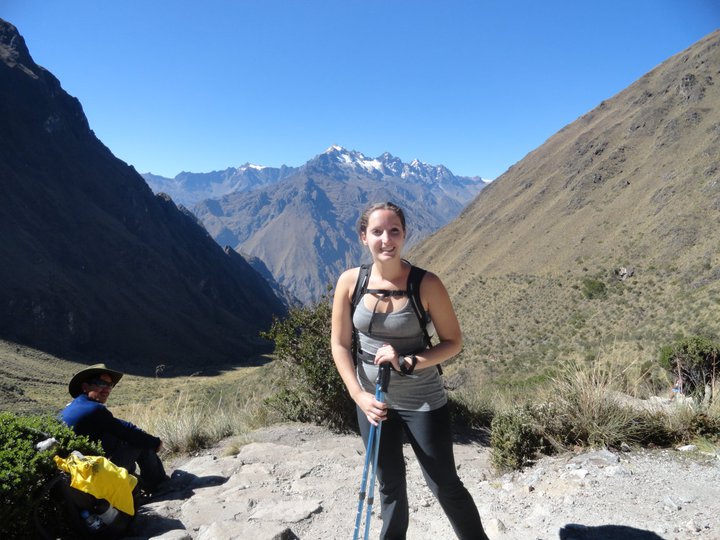 I've always been extremely motivated and focused, especially on my career and future. I planned to work hard and follow the "American Dream" of having a steady job, moving up the ladder and making enough money to support my future family. I went to college with a clear focus, already knowing I'd major in marketing. I came with experience in the field and had previously spoken to marketing professionals.
Once I was in college, I worked hard to excel in my classes while also holding various part-time jobs, not only to make money but more importantly, to get more exposure and experience in the field. After college, I took a few temporary positions until I took a leap and moved to New York City where I thought I had the best opportunity to build my career. Shortly after, I managed to find an agency doing what I loved and worked my way in as soon as I could.
During this time, I always managed to save a small bit of money and use all of my vacation days (two weeks) to splurge once a year on a traveling adventure. Each year would take me somewhere different and somewhere new, from driving around Spain to trekking the Inca Trail up to Machu Picchu. I cherished these trips more and more and took the time to not just "holiday" but to actually learn the culture, eat the food, talk to people who lived locally and experience as much as I could in a short amount of time.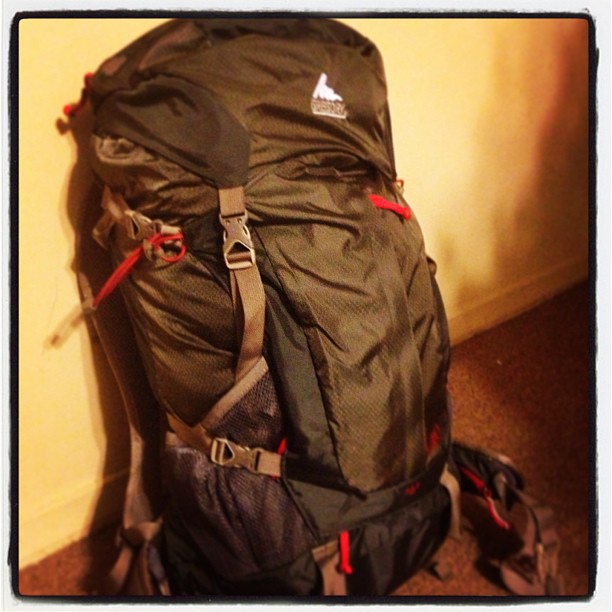 All I could think about was how I wanted to experience something new, go to new places, meet new people and try new things.
After a few years and promotions at my first agency, I moved on to another organization which I thought would give me better opportunities and teach me more about growing trends in an industry I had become fascinated with, social media. During my time there, I worked hard and fast and eventually put myself in a position to request an international assignment as the company expanded.
Soon after, the company arranged for me to head to London to help the new office and major clients in Europe. Within a month, I had sold all of my furniture, rented out my apartment and said goodbye to friends and family. I was ready for a new adventure and a new experience, to get out of my comfort zone and to relish in new situations.
My time in London was met with ups and downs and although it was both an amazing opportunity for me career-wise and culturally, it did not end the way I may have hoped. With some struggles between a new company, an acquisition and UK immigration, I was pulled back to New York City within the first year.
During my first two months back in New York, I realized that something had changed. I no longer wanted to find a place to settle down. I didn't want to buy furniture or things. All I could think about was how I wanted to experience something new, go to new places, meet new people and try new things. As I came to this conclusion, I was also still in a great place with my career, right on track to keep moving up, make more money and get into a stable career track. The new company was great, had amazing benefits, good people and was really a place to be set up for the "long term." But as my thoughts kept coming back to travel, I realized none of it mattered anymore.
Choosing My Dreams Over the American Dream
In early December, these thoughts were circulating in my head and I quickly chatted them through with a few friends and my mom. Their reactions helped me seal the deal. They were all excited for me, sure that traveling could make me happy.
The next step was talking to work, a place where I was on a solid path and had a career standing in front of me, which I had worked so hard for over so many years. I talked myself through the many reactions I thought they might have–the main one being them asking me to stay–and I thought I had prepared every possible response.
What I wasn't prepared for was them not saying anything. My supervisor happened to be home sick the date I had picked so I managed to call her at home and after I said my planned speech, she said, "Okay, send me an official letter for HR." I was a bit shocked and had no idea what to say. My first thought was, "Maybe they won't miss me here."
At this point I am no longer living the "American Dream." Instead, I took the left turn on my path, and I am now living my dream.
The next week I was able to speak to her in person, along with her supervisor who had originally hired me. What I received from them was amazing support. They both knew that this was something I needed and that although they didn't want to lose me, they didn't want to stand in my way. The overall support from coworkers, family and friends shocked me. No one really mentioned the fact that I was "stopping my career" but they all thought I was inspiring and heading off to pursue great things.
Within three weeks, I found myself ringing in the New Year on a flight from New York to Singapore with a book of Southeast Asia and my passport in my hands.
It's been over a year since that first long flight and I've since been to a few countries, a few new states across the US and am now in Australia traveling. At this point I am no longer living the "American Dream." Instead, I took the left turn on my path, and I am now living my dream.