Visiting Machu Picchu: Everything You Need to Know Before Your Trip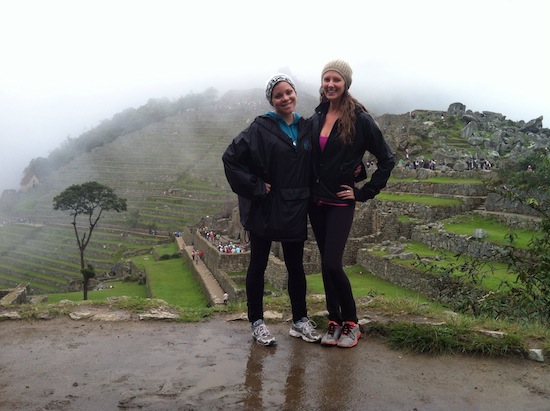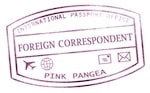 I want to start off by saying that there is no right or wrong way to plan this trip, other than that you should plan it based on your own individual desires, as well as those of the people who accompany you on the journey. You can be hands-on and plan the trip as much as you want yourself, or you can let an agent do all of the planning for you. No matter how well you plan, be aware that it can always go not according to plan. That's just how traveling is sometimes.
I spent around three weeks planning my trip from Cusco, Peru, while my mom, who would be accompanying me, was still in the States. That being said, a good chunk of my planning made no difference at all once the workers of Cusco decided to go on strike due to a failed promise of an increased minimum wage.
So, if you plan on visiting Machu Picchu using one of the two trains that travel to Aguas Caliente from Cusco, and there is a strike, do everything possible not to travel then. Strikes can become quite rowdy and taxi drivers or others working in transportation become easy targets for strikers. Alternative routes can be quite risky with unpredictable road blocks and dangerous road conditions.
Visiting Machu Picchu: Everything You Need to Know
Transportation to Machu Picchu
Depending on your budget, time, and location, there are a few transportation choices. There are two trains that go to Aguas Caliente. Both are expensive. Peru Rail is a Chilean-owned company, which has three different trains that leave about five times in the morning. The trains range in price from $60s to low $100s depending on the times. The train is comfortable and the ride itself is beautiful through the Sacred Valley. Breakfast or dinner is served depending on the time of your train. The trains also offer an alpaca fashion show, which seemed odd, but there were some beautiful articles of clothing for decent prices.

Aguas Caliente is the small town at the bottom of Machu Picchu. It's not great and it's largely overpriced because honestly, where else are you going to go? You can stay in Olloytambo, which is beautiful and has some nice hikes among Incan ruins to offer. However, you will still have to take the train at a minimum of $50 to Aguas Caliente and the earliest train leaves around 5 am. It's an hour-and-a-half drive so if you're hoping to see the sunrise in Machu Picchu, you won't make it in time unless you stay in town. If you don't mind dealing with a few more crowds, stay outside of the city in Olloytambo and come in that morning. You can still arrive in Machu Picchu by 8 am or so.
Depending on your drive and your budget, you can either take the bus up to Machu Picchu for $19 round trip or walk about 1,700 steps up to it. You'll see the beauty of the place either way, I promise. Machu Picchu had many more stairs than I anticipated, and my mom and I hiked the monstrous Huanupichu behind the sanctuary immediately upon getting to the grounds. The hike is also called, "The Stairs of Death" and if we hadn't done that first, I'm not sure I would have had the energy after climbing up and around Machu Picchu itself.
However, the hike only allows a few hundred people per day from 7-8 and 10-11. Coming down around 9:30, Machu Picchu was beginning to get crowded and it became clear why people wake up at 5 to be the first ones there.
Purchasing Tickets to Machu Picchu
Entrance tickets to Machu Picchu are about $50USD, and when including Huanupichu, they are about $60. You can buy the tickets in Cusco at the Ministry of Culture or possibly get them in Aguas Caliente. But if you're going in high season, you will need to get them weeks in advance, which is where a travel agent can come in handy. Like I said earlier, everything is overpriced in Aguas Caliente.
Accommodations Near Machu Picchu
There's a $900/night hotel that's actually up on the mountain itself, and other nice hotels are all over $100/night. We stayed at La Cabaña for $130. The hotel was fine, but you wouldn't have to pay that much money for a room if it was in any other location. If you're traveling solo or with friends who aren't looking for luxury, just stay at any hostel where it is safe enough to leave your bags because you aren't going to be spending time there anyway.
Machu Picchu Treks
If luxury is a dirty word to you, there are always treks. Because these are multi-day excursions, often with porters, food, and some extras thrown in, they are not cheap, and are probably a minimum of $300. The Inca Trail is about three nights/four days and around $500, but you need a tour guide as you can't do it without one. The other trek, which is supposedly more difficult, is the Sulkentide Trail. Both include lots of ruins sightseeing along the way and 8 to 12 hours of walking per day.
You can find tours and guides for this everywhere, especially in Cusco. Both of these treks include arriving as soon as the sanctuary opens at 5:30am and usually leaving Aguas Caliente that night because there's no hotel in town.
Adapting to Machu Picchu's Altitude
Depending on what your goal is, make sure you are physically equipped with what you will need to have a good time. People are encouraged to give themselves a few days to acclimate to Cusco before heading out for any treks. Altitude sickness isn't fun, but it depends what you're used to. I lived at nine thousand feet before I moved to Cusco, which is eleven thousand feet. Machu Picchu is between six and seven thousand. Know yourself and make good judgments about your own ability.
Machu Picchu is not a cheap trip, but one of my regrets was only staying one day. It rained all day and was cloudy, so from our hike, we could hardly see Machu Picchu down below. Had we allowed for some time flexibility, we could have stayed longer or planned another day to be able to go up. It's the trip of a lifetime and it's a real shame to have unpredictable weather make or break the trip.