The Andes Took My Breath Away: A Story about Attitude and Altitude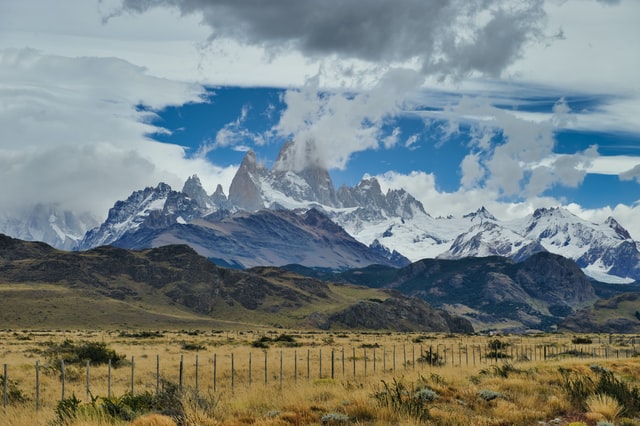 I woke up feeling heavy, wearing all of the shirts I had packed and under six blankets. My arm hurt from the IV and the fluids felt cold. Everything felt cold. I was in Cusco, a city 3,400 meters high in the Peruvian Andes.
It was only the second week of my dream solo trip to South America and I was alone in the ICU, with no Spanish, no strength, and no way of getting to the bathroom by myself. I thought I was supposed to feel liberated, strong, and independent. I felt stuck, weak, and dependent on doctors and nurses I couldn't communicate with. Things had changed so fast, as they tend to do on adventures.
I arrived in Cusco at 7:30pm the previous evening, after a nine-hour bus ride from Puno, near Lake Titicaca. The ride included inclines that reached over 4,000 meters. I was sitting next to Debbie*, a woman whom I had just met on the bus from Germany.
Things had changed so fast, as they tend to do on adventures.
"Zahava, can you hear me? Are you okay?"
She grabbed my hand as the color drained from my face. The bus ascended the mountains and my throat dried up, interrupting our conversations. I drank three liters of water during that bus ride and had to ask the bus to stop at one point so I could pee on the side of the road. I didn't realize that the filtered bottled water was stripped of all nutrients and was going straight through me, leaving me feeling consistently dehydrated.
I could barely walk off the bus when we arrived in Cusco, feeling as if I had just ran the whole 389 kilometer journey. We arrived at our hostel and within minutes I was laying down in the lobby with an oxygen mask on my face. I was trying to breathe and keep my eyes open, but I couldn't talk and I felt confused. Soon, I was in the back of a taxi swerving through the narrow city streets towards the hospital, with a doctor holding the oxygen mask on my face.
Debbie was crying and holding my hand and whispering, "Everything will be okay. You are going to be okay." I was thirsty and dizzy. I didn't want to be making her sad, I didn't want to scare her. How bad did I look? Why couldn't I talk?
I slowly answered the doctor's questions and kept checking to make sure my head was working, repeating to myself, "The president is Obama, my name is Zahava, my birthday is May 23rd, the year is 2015".
The Andes Took My Breath Away: A Story about Attitude and Altitude.
I realized that being alone and without Spanish meant that I needed to push for everything. I told the hospital staff that I had insurance and needed to be watched and did not want to be left alone. I needed to be strong through my weakness. Soon, I was taken to the ICU and apologized and thanked Debbie profusely, now reassuring her that I would be okay. Would I be? I would. I had to be.
I was hooked up to machines monitoring my oxygen levels, an IV, and had many blood samples taken for testing. I was woken up every few hours to be checked. There were no windows, and I did not know what time it was. The beeping was continuous and I got the WiFi password for my phone so I could use Google Translate with the hospital staff.
I was exhausted and anxious. All I wanted to do was get on a plane to sea level, fearful of the mountains and feeling trapped and scared.
I woke up after a long rest and lay silently, droopy eyed, hoping someone would eventually come in to see me and bring me food and water. I felt so thirsty and fragile. How I missed the luxury of feeding myself when I was hungry and getting a drink for myself when I was thirsty.
"Hola, ¿Cómo te sientes?" A nurse arrived with a cup of water. She helped me lift myself up as I drank slowly, the cup feeling heavy for my newly frail arms. "Vamos ¿se puede levantar?" She dug me out from under the blankets to help me into a wheelchair. I guessed it was time for more tests. Without Spanish, it was hard to know what was going on. Was I getting better? What were the test results?
I felt like I was in a movie as a new character with a constantly changing green screen. The doctors and nurses kissed each other on the cheeks in greeting and Madonna's "Girls Just Want to Have Fun" was playing loudly in the X-ray room as I stripped off my layers to have an unprotected X-ray. Undressed, I could see how skinny I had gotten in just one week.
No experience, no matter how beautiful and cultural, was worth my health.
I ate all the food I was given to not lose any more weight. Rice and chicken, arequipa and fruit, soup and cancha. I wanted to be strong! I tried reading but couldn't focus. So I slept. A lot. And thought…a lot.
Would I have to fly to Lima to sea level? Would I be able to explore the Incan ruins in the Andes, the Sacred Valley, and Machu Picchu? I was ready to do anything I had to. No experience, no matter how beautiful and cultural, was worth my health. Somehow through it all, I didn't question where I was. I felt like maybe I was just getting the bad luck out of the way for the rest of my trip. It was still just the beginning, I told myself.
That evening Rebecca from New Zealand was my roommate. A sweet woman traveling with her family and a tour guide who was also experiencing altitude sickness. She was in and out that day, her case was mild and her insurance process went smoothly.
The next day, I had visitors! Debbie and her friend Rachel came to see how I was feeling. Poor sweet Debbie, I had given her such a fright without even realizing it. She was an angel and I do not know what would have happened without her. She gave me a few granola bars and a hug. She was watching my laptop and passport since I had been warned to protect my valuables.
Debbie's sympathetic eyes filling with tears at the hospital was an image I will never forget. She taught me so much. The care and thoughtfulness for a stranger, the honesty and trust, the patience and understanding. She is a beautiful being who did not feel like a stranger I'd met on a bus, but rather a strong force of kindness that practically saved my life.
The Andes Took My Breath Away: A Story about Attitude and Altitude.
Day three in the hospital came around and a friendly doctor told me my oxygen levels had balanced out and that I could stay. I did not need to fly to sea level but he recommended I descend a bit to the Sacred Valley. We drew a map together so I knew were to go: Ollantaytambo. He said to take it easy and be careful and that once insurance was sorted, I could leave the hospital.
I had a $3,000 bill from the hospital and wasn't allowed to be discharged until either I or my insurance took care of it. Still barely able to walk and constantly freezing and reliant on nurses to detach my IV so I could go to the bathroom, a part of me was okay with my insurance delay. Once I left, I would have been even more alone, still weak and unmonitored.
However, I was ready. I was ready to continue my trip. To feel the sun, to smell the air. It was time to leave. Being a gringa alone did not help me expedite the process. After urging to speak to the hospital manager several times, I was not charged the extra nights I had to stay in the ICU for insurance purposes, and I got access to an international phone to call my insurance company and get everything sorted.
The night before I was discharged, I had a new roommate, Jennifer from England. She was in her 60s and was experiencing a blood clot from sitting on a long bus ride and "impressive diarrhea," as she called it.
"Señora! Señora!" we yelled, trying to get a nurse to come in time to help her to the bathroom. We didn't succeed, so I gifted her a new package of extra underwear. We laughed about it, and I comforted her when she felt scared, thinking about how I wished someone had been with me during my first night in the ICU.
I felt strong even though physically I wasn't. I needed to be a patient patient and I knew the sooner I got out, the sooner I could descend, eat more, and heal. Jennifer was surprised when I started packing up my things since the insurance still hadn't gone through. I figured, the hospital and my insurance had all the information they needed and I had to get warm and lower. As I was zipping my bag, I was told I could leave. I tried not to show my excitement in front of Jennifer. We embraced and I sat with her for an hour, talking about her plans, her test results, and helping her to the bathroom. ICU camaraderie.
It was just after noon on the fifth day of one of the longest weeks of my life. I picked up my backpack, knees buckling under the weight even though I hiked with that same bag two weeks prior, and I made my way outside. The sunlight hurt my eyes in the best way and the mountain air was crispy cool. I felt a new sense of freedom.
The Andes took my breath away and taught me that it's not always about the altitude but also the attitude. I learned to accept and appreciate the help of others and to trust in the kindness of people I had just met. To not give up, but simultaneously, to be smart and realistic about the situations I am in. Health is the priority and hospital experiences aren't stellar by any means, but I feel incredibly appreciative of all the help I received.
The sunlight hurt my eyes in the best way and the mountain air was crispy cool. I felt a new sense of freedom.
Also that it's strange not to be able to thank doctors since they don't necessarily say goodbye when they change shifts. I realized that incredible people come in and out of my life, especially while on the road. When there is an opportunity to thank them and share a smile, I must grab hold of those moments and carry those connections with me for strength and comfort during times when I am alone.
I was able to stay in the Sacred Valley for another month and even visited Machu Picchu while experiencing a moment of strength but ultimately the Andes were too powerful for me and I had to descend to sea level. I spent the remaining nine months of my travels a bit lower and a whole lot stronger.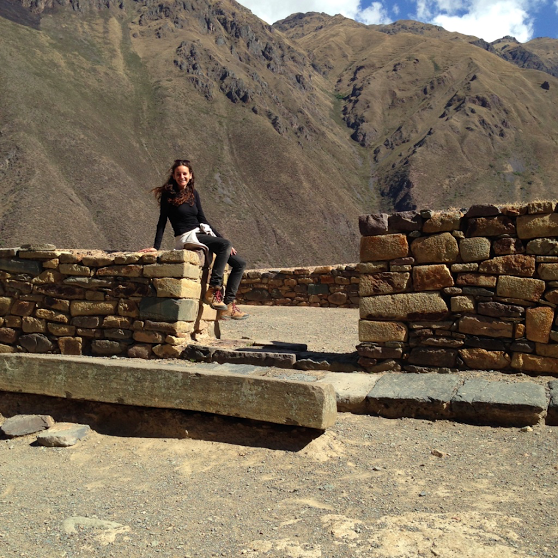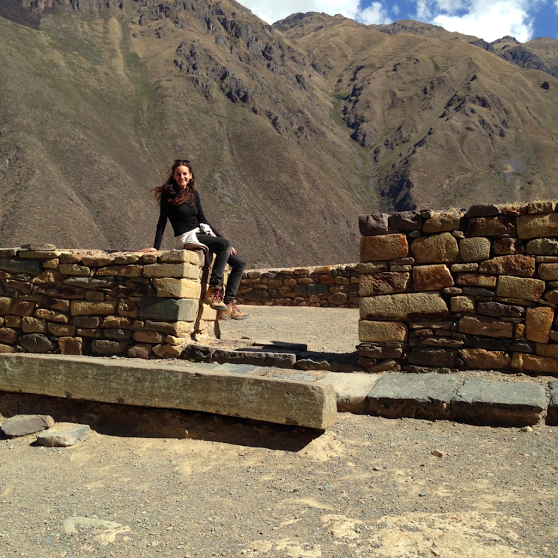 What is Altitude Sickness, also known as Acute Mountain Sickness (AMS)?
Our bodies need oxygen and the higher we are in altitude, the lower the oxygen levels. Altitude sickness is when we don't get as much oxygen as our bodies are used to and some of the symptoms are headaches, lack of appetite, nausea, dizziness, weakness, and trouble sleeping. It is a spectrum illness that can feel as simple as a hangover but can also be deadly.
How can you prepare for it?
Slow ascent! I thought I was being wise by taking the bus instead of a plane, but it still caught me. There is no way of knowing if you will be affected by the altitude. It doesn't matter how fit you are, how much you weigh, or how your body reacted a previous time you had been in high altitude.
Most importantly: if you have any symptoms of AMS, do not ascend any higher. Listen to your body!
How can you feel better when you experience Altitude Sickness?
First off, recognize and accept that you have it, and then descend. If you have acute symptoms, it is advised to sleep lower and stay hydrated with electrolytes. A lot of people in South America will recommend cocoa leaves, which can give you more energy but they did not help me and they do not help with hydration.
Many people recommended all sorts of things to me and made altitude sickness seem like a fleeting feeling. This may have been the case for them, but our bodies are all very different and you must listen to yourself. Know and don't ignore any of the symptoms — they are clear warning signs.
What should you do if you are alone and ill in a foreign place?
Make sure to have health insurance and Google Translate. I would advise getting a SIM card while traveling and purchasing a data package to ensure you can reach help if necessary.
I would also recommend World Nomads' health insurance. They saved me over $3,000 and once I felt better, I was able to continue my trip (at sea level!) without financial pressures.
*All names have been changed.
Top photo for The Andes Took My Breath Away: A Story about Attitude and Altitude by Unsplash.