Visit Peru: 6 Things to Know Before Visiting Peru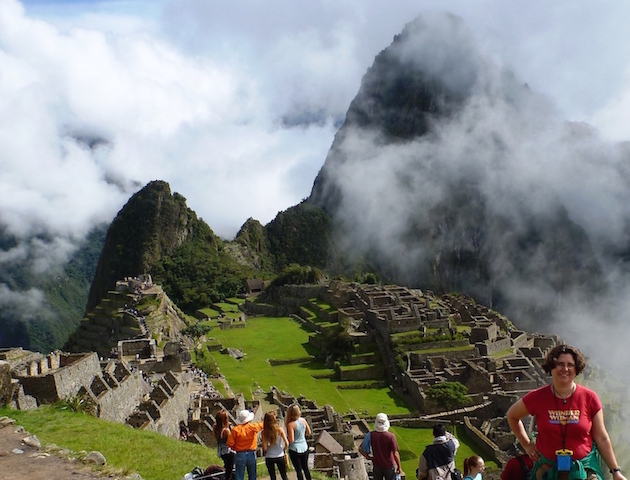 From the Amazon to the Andes to the highest navigable lake in the world, Peru is many worlds in one. I took part in a study abroad program there and learned you can't be prepared for everything. But before you go ahead and visit Peru on your own Peru travel adventure, here are six things you'll want to know:
Visit Peru: 6 Things to Know Before Visiting Peru
1. Bring your own toilet paper.
You'll want to pack a spare roll of toilet paper or even a pack of tissues because bathrooms often don't include this little luxury. (Sometimes there's no seat either, but that's harder to pack.) The plumbing is not very forgiving, so even when there is toilet paper you can't flush it. Instead there are trash cans in each stall. You might want to bring hand sanitizer too.
2. Show me the money.
Paying with cash is the easiest way to spend your money, and vendors don't have a lot of change so smaller bills are better. Try to keep bills under 50 if you want change.The national currency is the Nuevo Sol. Most people will accept U.S. dollars but only if they are in pristine condition. (Even the bank won't accept them for exchange unless they're perfect!)
A credit or debit card makes a good backup but many places don't take them. Use your debit card at the ATM in order to avoid fees that can vary from 6-20%, and check with your bank about international access fees before you leave home. When you do use a debit or credit card, keep track of it; our party had two people forget their card in the ATM machine, where it was shredded for safety. On the upside, we learned that Mom could Western Union us some cash to Peru.
I always felt safe as a female traveler, but on the off chance that you are targeted by a pickpocket, loose cash is harder to snatch out of your pocket. So stick to that and leave your other valuables in your hotel safe.
3. Say cheese (the expensive kind)
Charming Peruvian women and children in colorful indigenous costumes smile for the camera while a grinning tourist holds the baby goat they happened to have with them. What you don't see is the Peruvians then holding out their hands and demanding to be paid. I was horrified when an old man in the middle of a field yelled at my raised camera: "You pay now!"
The kids and animals are especially hard to resist but it can get pricey. If you aren't subtle enough when trying to sneak snapshots, locals will chase you down and call you out so don't think you can get away with that. (Besides, you will wind up with a lot of crappy pictures.) I learned the hard way to agree on a price beforehand: my first photo of a woman with her llama in Cusco was followed by a demand for $5 USD!
It's best to keep some change in your pocket and to negotiate when you can. But be prepared to pay for that great shot, usually one sol (50 cents USD).

Visit Peru: 6 Things to Know Before Visiting Peru
4. Top of the mountain
Altitude sickness can ruin the trip of a lifetime, so take it easy on arrival when you head into the higher elevations. To help your body adjust, stay hydrated by drinking 2-3 liters a day, get plenty of sleep, eat light meals and avoid alcohol, at least at first.
Coming from Iowa, my doctors were confused when I asked for Diamox in order to prevent altitude sickness. It is also available in local pharmacies. The traditional local remedy of coca leaves is known as the source of cocaine, but it's legal in Peru and does not produce anything even close to a high.
Bowls of leaves for chewing, tea bags and brewed tea can be found everywhere and are often free. Just be sure to leave them behind when you cross the border.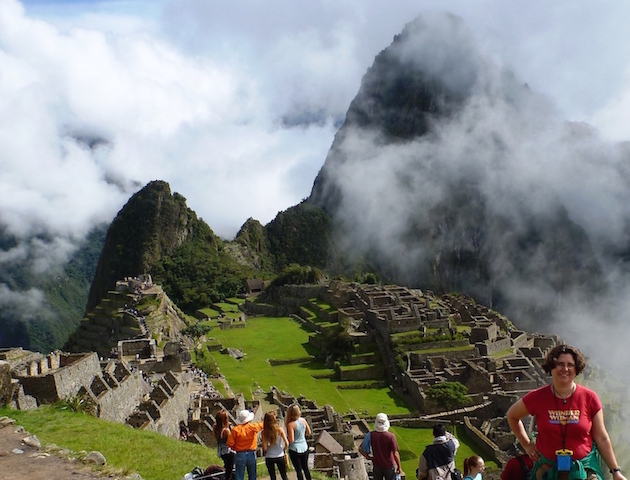 5. Fool me once
There are a lot of tourists roaming Peru and with that comes scammers–beware the tour guide or ticket seller who approaches you on the street. Instead you should book your Machu Picchu tickets online (and in advance because they do sell out), and buy train tickets from the train company directly.
If you don't want to DIY, there are plenty of reputable Machu Picchu tours. Check the reviews and take your pick. My group used Condor Travel and it was okay, but I felt like we rushed through a lot of places (which just means I'll have to make another visit!).
6. Featuring ruins dating back 5,000 years
The Incas might be the stars but they didn't appear until 1200 A.D., making them relatively new. The ruins have been there a long time and they will wait for you, so take your time. Chances are lots of other people are trying to see the same sights that you are, so it will be crowded.
I once found myself crammed in a room with three tour groups at once, the guides trying to out-shout each other. Not the most magical experience, but the upside to this is that if you don't pay for a guide you can still hear all of the information in Spanish and English.
Many of the ruins have a mind-boggling number of stairs. Those with weak knees be warned: hiking here will be painful. Go slowly, be courteous, and celebrate when you make it to the top.
Visit Peru: 6 Things to Know Before Visiting Peru
For me, the early mornings were the real fun killers–getting up at 3 or 4am to take a helter-skelter van ride made for a rough start and I was often out of energy halfway through.
On your Peru travel adventures, be sure to prioritize what you want to see and make sure you have enough time to see it and enjoy it, not just endure it. You came all the way to Peru–don't just run up that mountain and then head right back to the airport. There is so much more of Peru to see.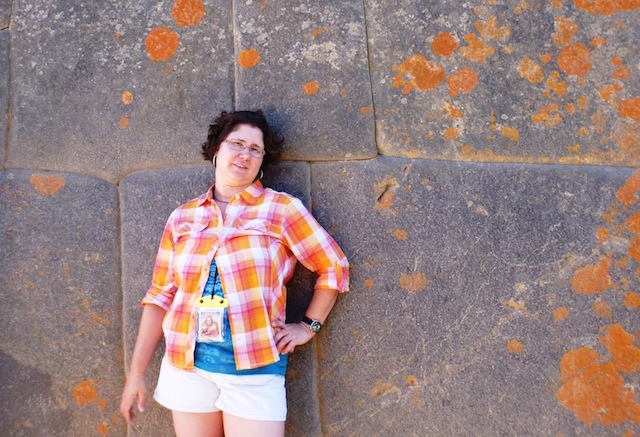 Visit Peru: 6 Things to Know Before Visiting Peru
Related Reading
Have you traveled to Peru? What were your impressions? Email us at editor@pinkpangea.com for information about sharing your experience and advice with the Pink Pangea community. We can't wait to hear from you.
Visit Peru: 6 Things to Know Before Visiting Peru photo credits: Amerlia Lynch