Peru Backpacking: How to Prepare for Your Trip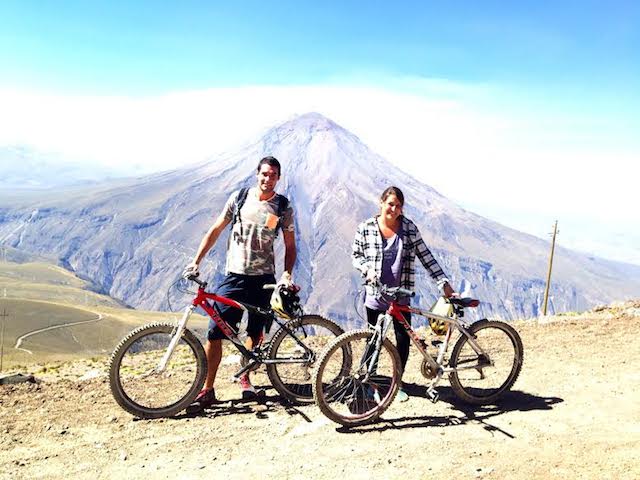 Peru is an unbelievable country. From beaches to volcanoes to desert oases, Peru has it all. When you look at a map, it is difficult to tell how big Peru really is, especially when you compare it to countries like Brazil and Argentina. But, don't be fooled, there is so much territory to cover in Peru! I started my 4-month backpacking trip in Nicaragua and ended it with a Peru travel adventure.
At first while backpacking South America, I was spoiled with bus rides that were no longer than a few hours long. When I arrived in Peru, I was shocked at the number of hours I spent on buses. To get from Mancora (a beach town in the north of Peru) to Cuzco, I spent 49 hours straight on a bus! So, if you are backpacking in Peru, it may take a little more preparation than you might have realized. After over a month spent backpacking Peru, here is what I suggest packing:
Peru Backpacking: How to Prepare for Your Trip
1. Swimsuit
My first stop in Peru was Mancora. This tiny surfer town in the North of Peru is both a place to relax and also a place to party. There are quite a few hostels for backpackers to choose from. If you want a quiet place by the beach, there is no doubt you will find one. If you want to party, you will have no trouble finding that either. The famous Loki Hostel is one of the best party hostels in Mancora and if you stay there, good luck getting any sleep. Either way, in the town of Mancora, you will probably live in your swimsuit and won't need much else!
2. Flip Flops
Flip flops are a necessity for beach towns. Though I walked around barefoot, it's best to wear flip flops when walking through the streets at night, as well as when walking into dirty, wet dorm-style bathrooms. The bathroom floors can get pretty nasty as people are constantly tracking in sand and mud while still dripping wet from the beach.
3. Sunblock
I carried sunblock with me during my entire trip. You will need it for the beach towns, but you will also need it when you are up high in the mountains and the sun is beating down on you. Though I was cold while biking down Chachani volcano is Arequipa, Peru, the sun was extremely strong. Bring sunblock!
4. Chapstick
Because I'm from Florida, I am used to humidity. Peru, however, is extremely dry. I used a lot of chapstick and my lips were still cracking in the cold, dry weather! Chapstick is small enough to just throw in your bag and you won't regret having it.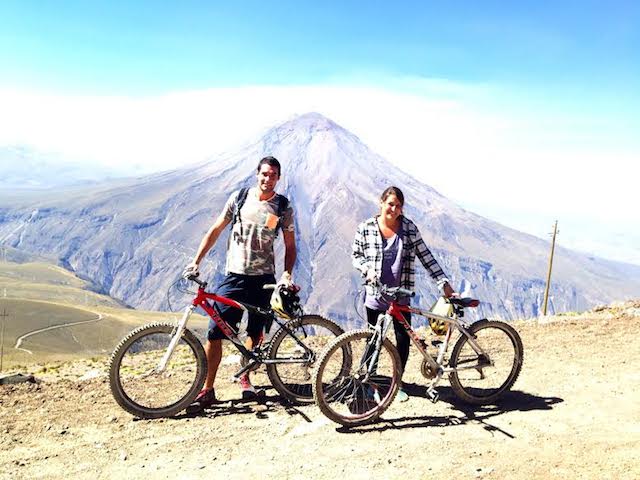 5. Lotion
Like I said, Peru is very dry. Believe me, you will be glad you have lotion, even if only to ease the cracking of your dry hands!
6. Altitude sickness medication
I encountered quite a few travelers who got extremely sick from Peru's high altitude. There are coca leaves (as well as coca tea, coca candies, etc.) that you can buy while in Peru to help with altitude sickness. There are also some preventative prescription altitude medications you can buy including Diamox and Dexamethasone.
I was really lucky because I didn't experience any issues with the altitude at all. However, if you think you might be affected, it may be beneficial to come prepared.
Many people will ease their way into the altitude by spending a few days in lower elevation and gradually traveling into higher elevation, rather than just flying straight into Cuzco. If you stay hydrated, avoid drugs and alcohol, drink coca tea, and make sure not to exert yourself too much upon arriving in a high altitude location, I think you will be fine.
7. A flashlight
This is something that I did not bring on my backpacking trip, but wished I had because I was constantly borrowing other people's flashlights. For example, I went on a three-day hiking trip through Colca Canyon. At night, I stayed in a room owned by a Peruvian family that lived in the Canyon.
The bathroom was outside in a little shed, and had no lights. At night, it was pitch black. In order to take out my contacts, brush my teeth, or use the bathroom, I needed a headlight to see what I was doing! Even walking around the property at night was almost impossible without a headlight.
I could barely see my own feet, which meant there was no way to see the big rocks, bushes, or whatever else was on the path in front of me. Also, on a trip like this, I recommend bringing toilet paper because these types of homestays rarely provide toilet paper.
8. A small backpack
In addition to bringing your big travel backpack, you should also bring a smaller day pack. Whether you are doing a 3-day hike through Colca Canyon or even just a day trip to Machu Picchu, there is no way you will want to lug around your heavy backpack. In that case, you will need a smaller day pack to just fit the essentials.
9. A good pair of shoes
Whether you bring sneakers or hiking boots, having a good pair of shoes for long hikes is a must.
10. A warm jacket
Peru gets cold! You will need a good jacket. Bringing a windbreaker is also not a bad idea.
11. Contact solution
I wear contacts and finding contact solution was not as easy as I expected it to be. Of course it totally depends on where you are in Peru. In a big city like Lima, I guarantee that it will be easier to find than it will be in a small town. I ended up having to buy some at a local optometrist office. It was a lot more expensive than I expected.
So, if you can bring enough for your trip, I suggest doing that rather than going through the trouble of searching for it. Also, if you wear contacts, bring a pair of glasses as backup. I never have problems with my eyes, but when you are out in the elements, sometimes without enough fresh water to properly clean your contacts, you will be forced to wear your glasses!
Here are a few more packing tips:
1. Pack clothes that you don't mind getting dirty.
You will most likely spend a lot of time outside hiking, biking, sand boarding, surfing, etc. Like my dad always says, the dirtier you got, the more fun you had.
2. Pack a cute top or dress.
If you are going to spend time going out in a city like Lima, you may want to have a nice item to wear. Getting a little bit dressed up every once in a while is a nice change while backpacking.
3. Leave a little bit of space in your backpack.
This will give you room to pick up random things you may want to purchase while on your journey.
4. If you take certain medicines frequently, or if you have certain products you use daily, bring those items with you.
Countries like Peru may have some of the same brands, but there are also different products that act as substitutes for what you may be used to. If you are picky about your toothpaste brand, your face wash, or your tampon brand, just bring those with you. You may not be able to find the exact product you are used to (though there will always be a substitute)!
5. Don't worry!
Even if you forget to pack something for your Peru travel adventure, you will be able to get it once you arrive. Peru is a huge tourist destination. You will be able to find anything you may have forgotten, and if for some reason you are unable to find something, I promise that another backpacker will be more than happy to lend you whatever it is you need.
It is always a little bit scary going off to another country, without knowing what to expect. However, in the end, it is always worth it.