Overcoming Perfectionism in My Travel Habits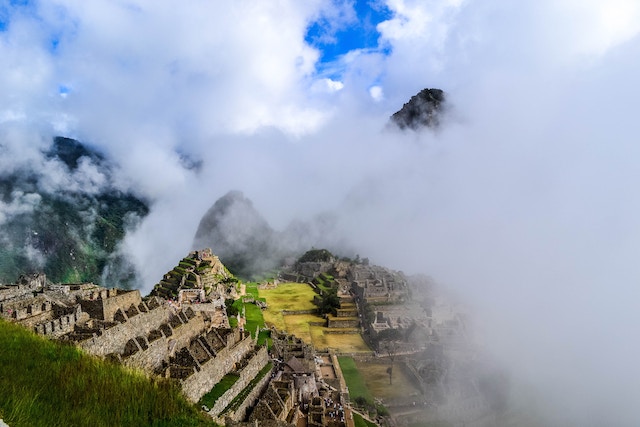 I grew up with some of the world's biggest adventure seekers. I traveled with Paul Theroux across Russia in Ghost Train to the Eastern Star, followed Norman Lewis across Southern Asia in A Dragon Apparent, and, later, avidly chased Anthony Bourdain through exotic locales in his hit show Parts Unknown. My obsession with these journeymen and videographers was only eclipsed by my love for the beat writers of Jack Kerouac's ilk, who hitched rides across the Great Plains and drank under Big Sur skies, living in the moment. So, at sixteen, inspired and eager, I decided I was going to be the next Bruce Chatwin.
I soon discovered that "living in the moment" was going to be much harder than I originally thought.
I picked Paris to start my adventures. Paris, because romantic visions of debating politics with intellectuals the Latin Quarter, walking along the Seine, and ducking down back alleyways in Saint-Germain-de-Pres popped into my head (blame Paris Was Ours, please).
I was no bohemian free spirit, but rather a drill sergeant and a foot soldier wrapped into one.
But these amorphous, spontaneous plans, so carefully laid, evaporated when I actually sat down to plan the trip. For one, I hardly knew any French at the time. For another, I had watched Taken recently, and, considering my father was no Liam Neeson, I decided that following a strict itinerary would probably be best.
What ensued were weeks of intense preparation, Google-mapping, and a final itinerary that looked more like a paramilitary schedule than a vacation plan. The worst part? No one had put me up to it– it was my fears getting the best of me that forced me to write it out. I was no bohemian free spirit, but rather a drill sergeant and a foot soldier wrapped into one.

On Embracing the Open Road: Overcoming Perfectionism in My Travel Habits
And, unfortunately, that became my modus operandi when it came to travel in the ensuing years. It was only last summer, in Peru, when I finally realized that when you kick spontaneity to the curb, you may happen to miss out on a lot. When people say there isn't any place else like Peru, take their word for it. From Peru's bustling capital city, Lima, to Machu Picchu, nestled deep in the Andes Mountains, to the Amazon rainforest basin and the high altitude Lake Titicaca, Peru is many things, but orderly is not one of them.
In Lima, I had found an internationally renowned bakery I was dying to try and had printed out directions, but in the end got lost wandering the streets. After trying to get help from locals who shrugged when we hit the language barrier, we decided to scrap our plans and instead went to the rocky beach at Playa Costa Verde. At first the deviation from the itinerary grated on me, but after spending a quiet afternoon watching local surfers on the waves and collecting washed up shells, I realized just how nice it was to do something spontaneous. Did I miss out on world famous bread? Perhaps– but what I gained instead was an experience I likely wouldn't have tried if I had desperately stuck to my itinerary. The bread will still be there next time.
It was only last summer, in Peru, when I finally realized that when you kick spontaneity to the curb, you may happen to miss out on a lot.
In Cusco, I got altitude sickness and spent several days violently shaking from chills and alternating between headaches and a fever as my body struggled to adapt to the lack of oxygen. I didn't get to experience the famous San Pedro market and didn't get my much envied picture with alpacas, but what I did get was hours of chats with the receptionists, maids, and other various employees of my little family run hostel, fresh cocoa tea at my disposal, and great tips for local crafts markets and restaurants that travelers going in-and-out would ordinarily miss.
Instead of sticking to my itinerary of "9:00 AM – chocolate museum, 11:00 AM – Inca temple," I discovered that often, the best stuff isn't mapped out for you. It's the people, the experiences, and the delicious strawberry milkshakes offered at the not-so-secret Jack's Cafe (the IT place for Western backpackers, and I do highly recommend it if you're sick of eating cuy and you just want to switch it up with some fresh chocolate chip pancakes).
It's the interesting people you meet– locals and backpackers alike, who have stories aplenty to share– as long as you keep one ear open. If you're looking down your itinerary, unfortunately, your senses are too occupied to even process what's going on around you. Jack Kerouac once said that to write great modern prose, one must "[be] submissive to everything, open, listening…" Maybe I'm no Kerouac and I wasn't made for stumbling out of dive bars half past four and sleeping on floors of fleabag motels, but I like to think that now I've learned to search for the best parts of travel; the intangible, the unwritable, and the spontaneous.
Photo by Unsplash.