Paris Restaurants: 7 Restaurants Won't Want to Miss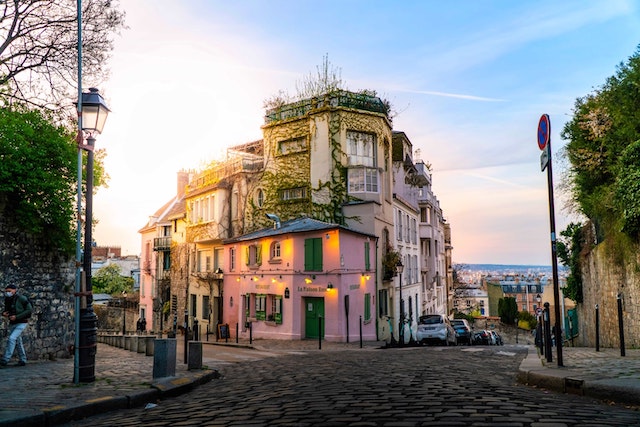 Before I came to France, everything I knew about French cooking came from Pixar's Ratatouille. Impressed by the fact that even a little sewer rat in Paris can tell the difference between Abondance and Emmental, I fell in love with French cuisine and everything it stands for in the French society. Now that I'm finally living in the city of master chef Gusteau, experimenting in my little two-stove kitchen (plus a hardworking easy bake oven) just wouldn't suffice.
I often find myself strolling the streets of Paris, looking for hole-in-a-wall bistros, open food markets, old crêpe stands, bakeries and tea salons, and so much more. Here are a couple of joints with character that you simply cannot miss when you're in Paris.
Paris Restaurants: 7 Restaurants You Won't Want to Miss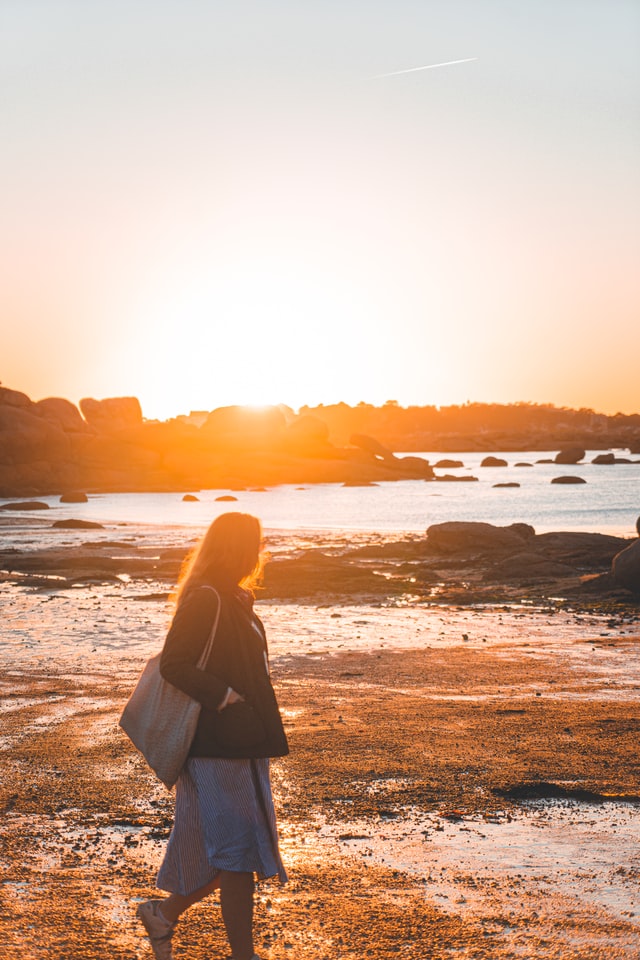 A Rendezvous with Hemingway at Midnight in Paris
L'Écurie
2 rue Laplace
75005 Paris
Sorbonne/Panthéon, 5ème
There are a lot of hashtags that can be used to describe this place: #QuartierLatin #FrenchBistro #WineBar #KillerGrilledMeat #WhereGilGetsInTheCarWithHemingwayInMidnightInParis. That's right. Remember the driveway where the vintage Peugeot pulls up to pick up Gil everyday at midnight? That was filmed right in front of this family-run French bistro.
L'Écurie (Horse Stable in French) hasn't changed its rustic décor or its recipe for grilled meat ever since it opened god knows when (some literature suggests four decades ago but the exact date remains inconclusive); horse shoes, cow bells and rusty pots and pans hang from the ceiling and their handwritten menu, laminated probably when lamination just came in fashion, are blurred from years of spilled wine and cigarette burns.
Homemade aioli comes with almost every dish and lamb chop, Entrecôte, and Steak-frites are grilled to perfection. Oh, did I mention they offer free sangria to start off the meal?
Don't Miss Out: Aïoli, Steak
Average main course: 14-19€
Check out these traditional French bistros with a similar style and price range: Le Bistrot d'Henri, Le Potager du Père Thierry, La Mandigotte, Le P'tit Troquet.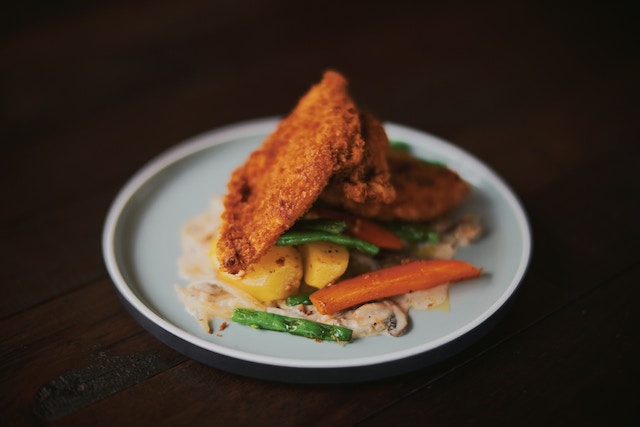 Duck Confit Before Catching a Westbound Train
Le Smoke
29 rue Delambre
75014 Paris
Montparnasse, 14ème
Le Smoke is a Jazz bar-turned-bistro next to the Montparnasse train station. Quick service (for voyagers catching their trains), cheap price, small menu, and timeless jazz music played all day round are some of the reasons why I keep coming back with friends for a quick lunch between classes or a drink after school. Every inch of the wall is covered with posters of great jazz musicians; menus and specials of the day are handwritten on a piece of blackboard carried around from table to table.
The waiter/bartender/DJ all-in-one is a skinny and shy French boy who always looks like he just got out of bed; when he's not running back and forth between the bistro and the bakery down the street to restock on baguettes, he delivers customers' favorite goat cheese salad, duck confit with bacon, beef tartare, and chocolate mousse to their table.
A truly unassuming, simple, intimate and authentic restaurant in a neighborhood filled with train station food.
Don't Miss Out: Goat cheese salad, Duck Confit with Bacon
Main Course: 10-15€
Find out more about Jazz Bars in Paris.
Old Fashioned Crêperie in a Brittany Village
Crêperie Josselin
67 rue du Montparnasse
75014 Paris
Montparnasse, 14ème
A French friend of mine, perhaps on behalf of all bona fide French people, always tells me "Life is crêpes and crêpes are life." Even though modern and hipster rendition of classic French crêpes can be found in many up-and-coming Paris restaurants, the most traditional Bretagne style crêperies are mostly located near the Montparnasse train station. Ever since the Paris-Bretagne train service opened in Montparnasse, immigrants from the west of France brought their culinary skills and homemade recipes and settled their business around the train station.
With the interior of a seaside cabin in Bretagne, Crêperie Josselin has an open kitchen made of several crêpe stations with buckets of batter lined up along the counter. Simple ingredients such as spinach, egg, bacon, and cheese wrapped in buckwheat crêpes, paired with must-have apple cider fresh from Bretagne apples, make up most of the menu (which rarely passes 15 euros per person).
Don't Miss Out: Apple Cider, Buckwheat Crêpes.
Savory Crêpes: 6-10€
The Ultimate Quest for Tarte Citron (Lemon Meringue Pie)
Un Dimanche à Paris
4 Cours du Commerce Saint-André
75006 Paris
Saint-Michel/Odéon, Saint-Germain-Des-Prés, 6ème
I stumbled upon this pastry shop on my ultimate quest for the best lemon meringue pie in Paris. Along the way, I discovered Gérard Mulot, Lenôtre, Sébastien Gaudard, and finally Un Dimanche à Paris, hidden in an alley right off the metro station Odéon. Compared to the old time luxury of Ladurée and Fauchon, Un Dimanche carries a more relaxed and modern attitude towards pastries and tea salons: slick interior, open kitchen (watching the pastry chef pumping snowy meringue onto soft lemon custard is extremely therapeutic), natural light, and a small menu that doesn't intimidate patrons with too many choices.
Just like the name of the shop suggested, the relaxing atmosphere of the salon and the refreshing taste of the pastry truly evoke the feeling of spending a lazy Sunday in Paris and chitchatting away with close friends.
Don't Miss Out: Macaroon, Lemon Meringue Pie
Pastry: 5-7€
Oldest Market in Paris Takes on the Latest Food Trends
Le Marché des Enfants Rouges
39 rue de Bretagne
75003 Paris
A bustling market off the beaten path, Le Marché des Enfants Rouges is one of the oldest markets in Paris, created in 1615 under the command of Louis XIII to feed the newly constructed Marais neighborhood. Other than fresh produce and regional specialty from all over France, the market is surrounded by Italian, Japanese, Mediterranean, Moroccan food stalls and a to-go novelty crêperie by chef Alain (it's worth the 50-minute wait).
Chef Alain reminds me of the Mad Hatter in Alice in Wonderland; first of all, he's never without a hat (rain or shine, tank top or Canada Goose weather); secondly, he works magic with his crêpes: the way he folds enough meat and cheese to feed the entire street into that one thin crêpe puts Chipotle to shame.
On the other side of the market, the couscous and tagine paired with a variety of meats at the Moroccan stall are famous for their authenticity, moderate prices and generous portions. The mint tea and baklava also make perfect after meal refreshments.
Don't Miss Out: Moroccan Food, a lemon and sugar crêpe at Chez Alain Miam Miam
Crepe wrap at Chez Alain: approx. 7€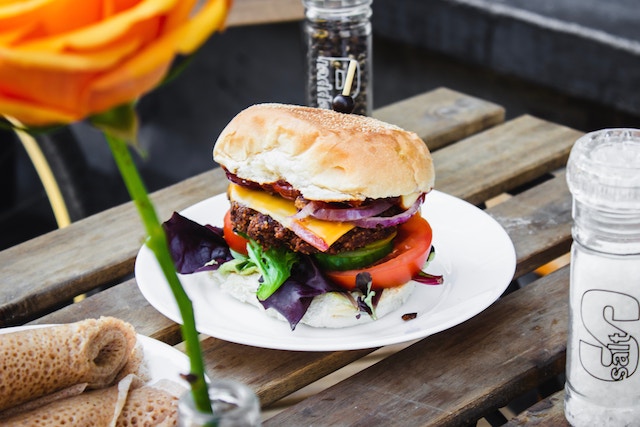 Picnic by the Canal with Obama, Ghandi, and Bjork
Pink Flamingo
Multiple Locations
67 Rue Bichat
75010 Paris
Canal St. Martin
Springtime in Paris is a blessing. A big fan of the outdoors, I couldn't be happier to kick off the picnic season with some traditional thin crust pizza with a modern twist. The Pink Flamingo offers one of the most creative pizza selection I've seen; there's the "Obama" with bacon and pineapple chutney, the "Bjork" with smoked salmon, fish eggs and crème fraiche, and the "Gandhi" with baba ganoush and sag paneer, just to name a few.
Two steps away from the Canal St. Martin, the Pink Flamingo delivers to patrons who picnic along the Canal: order your pizza, get a pink balloon, find a spot near the Canal, wait for the server to find your balloon and bon appetit!
Don't Miss Out: Picnic along the Canal
Pizzas: 12-17€
The Ladies Who Brunch (Gentlemen are Welcome Too)
(Disclaimer: this may not be French Cuisine. But for all of you who are missing a piece of home while living abroad, here is your cure.)
Breakfast in America
4 rue Malher
75004 Paris
France
Marais, 4ème
17 rue des Ecoles
75005 Paris
France
Notre Dame De Paris, 5ème
Milkshakes, blueberry pancakes, scrambled eggs, huge plates overflowing with bacon, and a complete disregard for the "healthy food" trend that is currently taking over the Parisian dining scene, this diner is as American as apple pie and the diabetes it eventually leads to.
Many a morning I woke up in my bed, yearning for tater tots, egg benedicts and corn beef hash—there's a hole inside of me that Parisian style sweet brunch just cannot fulfill. Then Breakfast in American happened: neon "Diner" signs, red leather bar stools, a warm "Hello" instead of "Bonjour" as I walked into the door, the smell of maple syrup and the sound of whip cream piping on top of milkshakes and cheesecake.
Thank you Mr. Carlson of Connecticut for serving a piece of home on the side of a bottomless mug o' joe.
Main course: 8-12€