Travel Discounts for Twenty-Somethings in Paris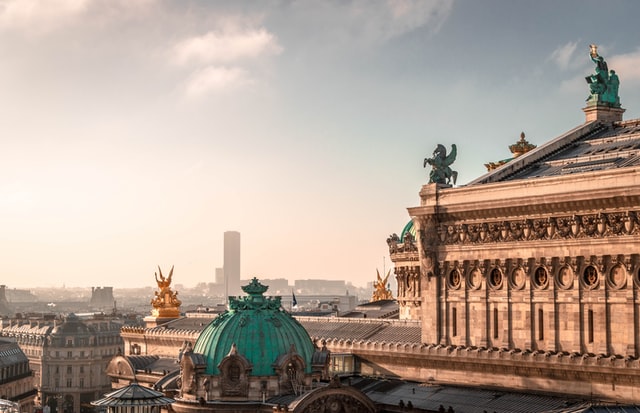 Being in your twenties is great: you're young, curious, lighthearted, and—I don't know about you—but Taylor Swift is definitely feeling her 22. Speaking of Miss Tay-Tay, there's probably no better place to serve as a natural backdrop to her love songs than the magnificent City of Light. I, a lucky twenty-something living in Paris, am always the happiest when friends from near and far come to visit me; there's no better way to learn all about the amazing travel discounts that Paris has to offer than helping friends to plan their trips.
After being a certified Asian tourist myself and an overly enthusiastic tour guide for my friends for several months, I would like to share with you some tips on saving money while traveling/living as a twenty-something in Paris.
Travel Discounts for Twenty-Somethings in Paris
National Monuments and Museums
Public museums and national monuments in France are often free for EU and EEA citizens under the age of 26. For those who are studying abroad in these two areas can also use their visa, titre de sejour or resident permit as a proof of residency (and age) and enjoy free entrance. Art museums and certain national monuments also provide free admission for students specializing in architecture, history, art history, and archaeology with valid university IDs.
This policy applies to popular destinations such as: the Louvre, Château de Versailles, d'Orsay and l'Orangerie museum, the Picasso museum, the Arc de Triomph, bell towers of the Notre Dame, Pantheon, Sainte-Chapelle, etc.
For young visitors entitled to free admission, they can also skip the ticketing line and go directly to the main entrance with their passport or proof of identity (this applies to the Versailles and d'Orsay among many other destinations). For die-hard fans of Mona Lisa, on Friday evenings from 6 p.m. to 9:45 p.m., the admission to the permanent collections of the Louvre is free for all young visitors under the age of 26 regardless of nationality.
Even though some private museums, such as Musée Rodin, Centre Pompidou, and Foundation Louis Vuitton, do not offer free entrance, young visitors can enjoy a reduced price with proof of age.
Opera
The notion of opera has always been associated with exclusivity, sophistication, monocles, bespoke tuxedoes and pearls as big as eggs. It comes as no surprise that the opera, more so than any other performing art, is trying its best to shed this intimidating image and reach out to the young generation of millenniums.
The Paris Opera has successfully seduced its young audience with a diverse and international program, Versailles-like architecture, and a smooth €20 Youth Pass that allows purchasing tickets at a reduced rate in advance on performances both at the Paris Opera (Garnier and Bastille) and the Comédie-Française (Theater Francais).
This classic French seduction doesn't stop there; for all young people under the age of 28, with or without a Youth Pass, last-minute tickets are also available for certain performances at the box office 30 minutes before curtain up. €30 for operas, €20 for ballets and symphonies, and €10 for chamber music and musicals. As a result, like Coachella tickets for the Parisians, the Youth Pass is always sold out on the first day of sale.
Travel Discounts for Twenty-Somethings in Paris
Weekend Metro Pass—Youth Fare
Paris has one of the most developed public transportation system in Europe and, when it's not on strike, it connects the metropolitan Paris to the rest of Ile-de-France region with fourteen metro lines, three regional rapid transit, and more than three hundred bus lines (including those serving the banlieue/suburb).
All these resources are accessible by a standard T+ ticket which costs €1.80, or in a packet of 10 for €14,10. For youths under the age of 26, there's a special weekend pass (Ticket Jeunes Week-end) that allows young visitors to travel unlimitedly on all forms of public transportation starting €3.85/day (prices depending on the Zones you select to travel.
Normally a Zone 1-Zone 2 ticket would suffice all the major sightseeing inside of the city). This youth fare is only available on Saturdays, Sundays, and public holidays and effective for 24 hours from midnight to midnight. Since the standard T+ ticket is non-reusable, an unlimited public transportation pass provides more mobility and convenience for getting around Paris with a reasonable price.
Metro Monthly Pass—Navigo Imagine R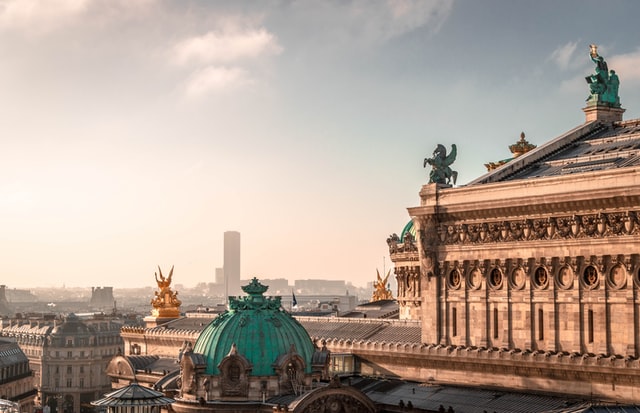 For long term residents of Paris and regular public transportation users, Navigo Pass provides multiple plans that can be purchased for weekly, monthly, or annual uses (an all-in-one public transportation concept similar to that of Clipper Card in the San Francisco Bay Area and Oyster Card in London). While the standard monthly plan can be a daunting €70 (and annual plan a even more daunting €731.50), for commuters under the age of 26, the youth plan "Imagine R" offers an annual pass for €333,90 (Zone 1- Zone 2) and zone-less travel during the weekends and public and academic holidays.
The regional transportation authority has recently announced that starting September of 2015, all Navigo Passes, regardless of the duration of the plan, will be zone-less, which means Pass holders could travel from the city center to the Versailles for the same price as to the Louvre.
The authority has also extended the usage of Navigo to Vélib (public bike rental service) and to certain parking meters of Paris in order to encourage public transportation. Integrating more and more public resources under one Pass, Navigo has truly become the "one card to rule them all".
SNCF Carte Jeune
Many of my friends, upon hearing my life in Paris, asked me whether I have taken the TGV (French high-speed trains) to travel around France, with the same kind of curiosity and enthusiasm that one would ask someone who just moved to L.A. whether he/she has spotted the Kardashians. I didn't quite understand the fascination with the TGV until I boarded the Bordeaux-Paris line for the first time a few years ago and ever since then the TGV has become one of my favorite trains second only to the Hogwarts Express. The TGV, famous for its speed and comfort, has been operating at record-setting high speed ever since it was launched by the SNCF (French national rail operator) in the early 80s.
With the journey time of only two hours between Paris and Lyon and three hours between Paris and Bordeaux, the TGV sometimes replaces airplanes and buses as a preferred way of travelling domestically in France as well as to bordering countries.
For travelers between the ages of 12-27, the SNCF proposes the Carte Jeune (youth card), which provides a discount of up to 60% for trains that require advance booking (such as the TGV and Intercités) and up to 50% for those whose reservations are optional (such as the TER). On top of that, there's even a 25% guaranteed discount for any last minute ticket purchase as well as a 15% discount for rental cars with Avis.
The youth card itself, however, costs €50/year with the possibility of €10 off upon renewal (within six months after the expiration of the previous card).
Travel Discounts for Twenty-Somethings in Paris: Join Pink Pangea's Writing, Hiking and Yoga retreats! Photo by Unsplash.