Living in Paris: In Conversation with Isoke Salaam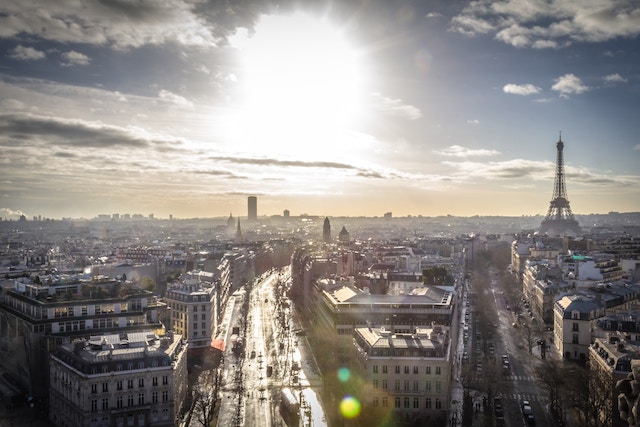 Interested in living in Paris? Here, Isoke Salaam shares the highlights and challenges, as well as her tips for an amazing experience abroad.
Living in Paris: In Conversation with Isoke Salaam
Tell us about yourself! What do you do when you're not traveling the world? Where are you from? Where do you currently live?
When I am not traveling the world, I am reading, running, shopping and looking at art. I am a publicist, and my clients are within fashion and the arts. I am also an avid music lover. My favorite band is Radiohead. I also love The Impressions, Marvin Gaye, Amy Winehouse, Coldplay and The Diplomats.
I am originally from New Jersey and have always lived on the East Coast — a true East Coast girl! Currently, I live in NW Washington D.C.
What made you decide to move abroad? How long did you live there for? Tell us about how you spent your time in your new destination — whether you worked, studied, traveled, or did something else.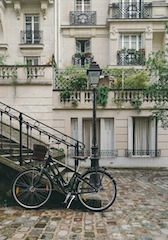 I decided to move abroad after I visited Paris in 2010. I loved everything about the city–the architecture, the fashion, the art, the language, the people and the overall energy of the city. In fact, I never wanted to be the girl who let anything hold her back. There was no reason I could not move to Paris. I knew I would get to experience things that I never could in The States.
Before I knew it, I lived in Paris for almost six months. Most of my days I spent exploring. I researched cool neighborhoods and visited them (Montmarte, Marais, Little Africa, and Little India). On my free time, I learned about international business and worked on my French. I read a book a week.  Of course, I shopped quite a bit.
The vintage shopping is incredible in Paris. I visited two or three museums a week. I also traveled all of Europe and even got to visit Africa.
What were some of the biggest challenges you experienced while living abroad? What were some of the greatest highlights?
Getting a cell phone was a very interesting experience. In order to go into a store that is equivalent to a T-Mobile in the States, you need to be a citizen. I guess it's equivalent to needing a social security number in the States when you get a new phone.
The alternative was to buy a new "unlocked" phone and purchase minutes every few weeks. I found a store in my neighborhood that sold cellphones but they did not speak English and I am not fluent in French. It took a lot of patience but I finally got my new phone!
The minutes had to be purchased at a completely different store. Then you have to call the number from your new cell to activate the phone and the directions are in French! You can always get a friend to help and then you have a French number.
The greatest highlights were the amazing people I met, as well as getting to travel to Africa! I went to Marrakesh, Morocco, which was only a two-hour plan ride from Paris. I adore the city! In fact, I also loved getting henna every few weeks in Little India in Paris.
Living in Paris: In Conversation with Isoke Salaam
What do you wish you knew before you moved?
I wish I knew more about how to become a citizen so that I could have stayed longer. If becoming a citizen was not possible, I wish I knew a way to extend my stay in Paris.
Any favorite restaurants/events/sites that you'd like to recommend? Tell us what made them great!
Yes! Carouche is a gorgeous store. They have the most amazing and unique home goods. The YSL Museum is fabulous. I got to see an Asian-inspired exhibition and I loved it!
La Cantine Du Faubourg is a beautiful restaurant and lounge, which is perfect for a date or a girls' night out! They truly spoil you. Music Hall, in the 8th district, is one of my favorite places in Paris. I went once a week. The rose is amazing, the waiter looks like Johnny Depp and they blast Kanye West and Donna Summers.
Are there any tips you'd give someone else considering a similar move?
Save money so that you aren't worried about money when you return. Plan as many details as you can so that you don't overspend.
Learn a little of the language. People love to see the effort.
Just do it! Dont be afraid to take the risk. You will meet people and you will not regret it!
Just do it! Dont be afraid to take the risk. You will meet people and you will not regret it!
Is there anything that women specifically should know before they move to your destination?
Be careful on the metro. There are children who pickpocket people.
Wear lots of black. It is Paris!
Drinking wine at lunch is the usual.
If you are a vegetarian, get used to a lot of bread, cheese and salads. That is what I ate–along with Nutella!
Follow more of Isoke's travels on her blog, American Girl in Paris.
Living in Paris: In Conversation with Isoke Salaam Related Reading
Making Life Elsewhere: Leaving New York for Paris
Have you traveled to Paris, France? How was your trip? Email us at [email protected] for information about sharing your experience and advice with the Pink Pangea community. We can't wait to hear from you.
Photo credits for Living in Paris: In Conversation with Isoke Salaam by unsplash.
Living in Paris: The Real Deal with Isoke Salaam