An Unexpected 12-Hour Flight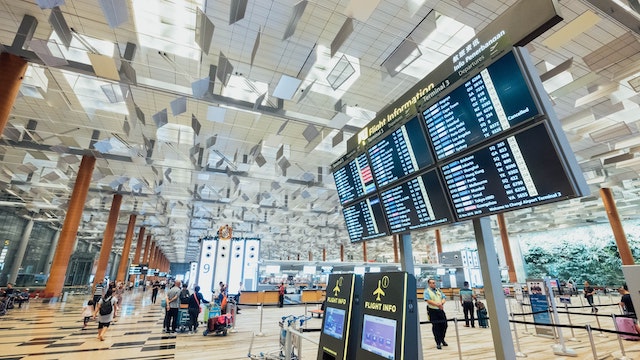 While growing up, my parents spent way too much time trying to explain to me that talking to "strangers" could be dangerous; my father would take at least 45 minutes to tell me this while I was waiting for my flight. I listened to him carefully the first couple of times but when I grew older, my eyes may have stayed focused on his face, but my mind always wandered. The airways awaited my arrival.
Now I understand why my parents were so concerned about my safety. The internet and television are filled with scary stories, which could make even the most outgoing person stay silent during a 12-hour flight. But this was never true for me.
Since I was a little girl and traveled as an unaccompanied minor to visit my mother abroad, I've been passionate about meeting people from all over the world. While connecting from one flight to the next, I found how kind strangers could be—and learned one of life's great lessons: don't judge people by their appearances.
I believe that embracing our passions leads us toward self-discovery, and also to forging incredible relationships with likeminded people. This is exactly what happened to me three years ago.
I was on my way to Germany, where I'd planned to spend an extended period of time. Not only did I not speak a single word of German, but it was my first time leaving my continent.
I believe that embracing our passions leads us toward self-discovery, and also to forging incredible relationships with likeminded people.
While I anxiously walked through the airport's colorful hall, I noticed a mother tearfully saying goodbye to her daughter. I could almost see myself reflected in that moment. Minutes later, I stood in passport control and found myself standing next to the woman I saw earlier.
"I saw you saying goodbye to your mom," I told the woman. "Are you leaving for a long time?" We were both Venezuelan, and were used to opening up quickly.
"I was visiting my mom and now I'm going back home," she said. "I won't be returning until next summer. What about you?" I told her about my trip and how I also used to visit my mom once a year.
It turned out that Alexandra was about my age. Not only did we have the same sarcastic sense of humor but her life was a lot like mine. Her parents were also divorced and she, too, had begun traveling at a young age. Like me, she had a vast appreciation for other cultures and languages. ??I didn't think we were being too loud, but once we found our seats, the woman sitting next to me offered to change seats with Alexandra so that we could sit next to one another.
It was an amazing 12-hour flight. The hours passed quickly and once we arrived in Frankfurt, not only was I not nervous about my upcoming travels, but Alexandra also helped me find my destination before catching her connection to Prague.
Now Alexandra is traveling, but I have no doubt that we will meet again one day. When she decides to visit the US, where I currently live, she knows that she has a place to stay.
I encourage everyone to be open and kind to others. You never know who will offer you a seat next to your new friend or who will open the doors to a new adventure.